As we move along this summer, the Arrowverse series have their writers' rooms open and are sending out casting notifications to find their series regular and recurring characters for the new season. The #Hashtag Show has gotten good at finding those casting notices, and they've done it again with two new character for the upcoming fourth season of DC's Legends of Tomorrow.
What we know for sure already is that Keiynan Lonsdale will not be returning as Wally West, at least not as a series regular. We also know that Matt Ryan (who plays John Constantine) and Jes Macallan (who plays Ava Sharpe) were both promoted to series regulars for the new season. And while her character of Amaya Jiwa went back to her village at the end of season 3, Maisie Richardson-Sellers appeared on the key art that The CW released for the series at the Upfronts in May.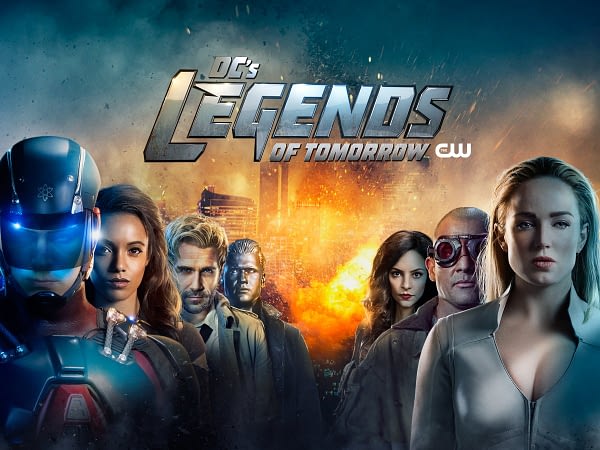 The potential casting notice is for two characters, one of which is related to one of the Legends. Where we met Nate Heywood (Nick Zano) and his grandfather (Matthew MacCaull) in season 2, now we're going to get to meet his father in season 4 as a recurring character. Hank Heywood is described as being in his 60s, loved by many but not Nate. Hank is always on Nate's back for not doing more with his life. Hang was in the military and now works for the Department of Defense. He's said to have a "Woody Harrelson-like" charm, believe strongly in traditional values patriotism and sacrifice, and love his son very much.
The Steel name was passed down in the family with Henry, Hank, and Nate all becoming versions of Steel in the comics. Whether his father will have suited up when it comes to the series remains to be seen.
The second  is a new series regular Asian character whose name is Ali. She's in her 20s and is looking for her purpose in life. Highly intelligent but sometimes aloof and distracted by her intelligence or romantic nature. Love YA and fantasy novels, giving her a desire for adventure. She is disappointed in the world as it is but remains optimistic most of the time. She has a deep love of animals and believes that each has a purpose to fulfill on the planet.
The description of Ali doesn't necessarily ring any bells when it comes to existing DC Comic characters. We'll have to wait and see as more information becomes available if these casting announcements are accurate.
(Last Updated
June 20, 2018 1:25 pm
)
Related Posts
None found