Oni Press is launching a comic book sex guide from Erika Moen and Matthew Nolan, alongside a new Kim Reaper series by Sarah Galey, a new Sleepy Gary story, one of the parasite memory creatures from Rick & Morty by Mags Visaggio and Nick Filardi and a new volume of Wet Moon from Sophie Campbell, all for September 2018…
KIM REAPER VAMPIRE ISLAND #1 CVR A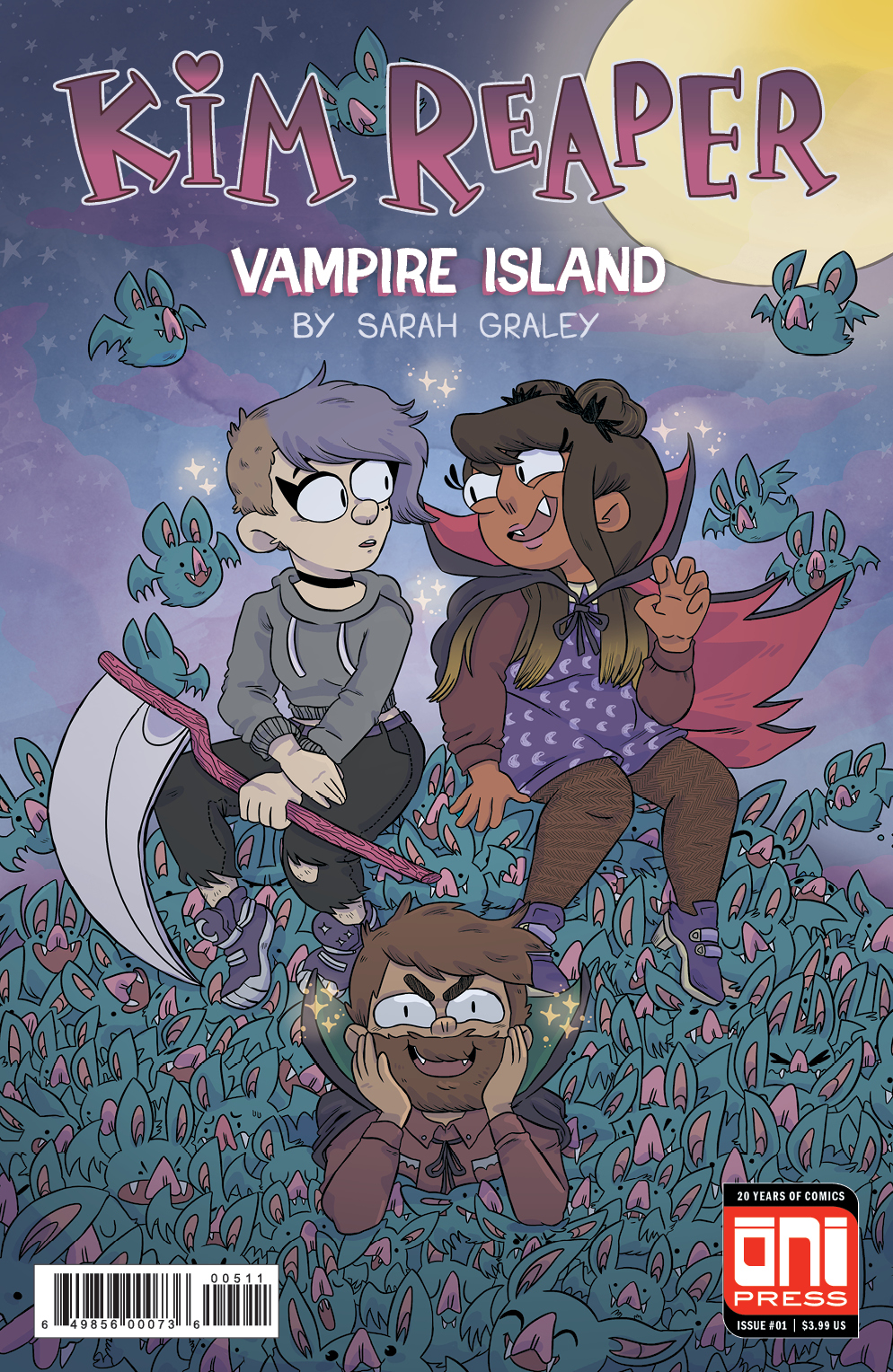 JUL182045
(W) Sarah Graley (A/CA) Sarah Graley
Kim and Becka are back and dealing with the troubles of supernatural dating in KIM REAPER: VAMPIRE ISLAND! College relationships are tough for everyone, but they're EXTRA hard for Kim. Her grumpy grim reaper bosses are always mad at her, her girlfriend Becka's roommate keeps hanging around, and now everybody is super into vampires for some reason! And she accidentally let slip that she knew about an island full of them?! Oops, better pack up your scythe-we're all going on a really weird date!
In Shops: Sep 05, 2018
SRP: $3.99
KIM REAPER VAMPIRE ISLAND #1 CVR B FARINA VAR
RICK & MORTY PRESENTS SLEEPY GARY #1 CVR A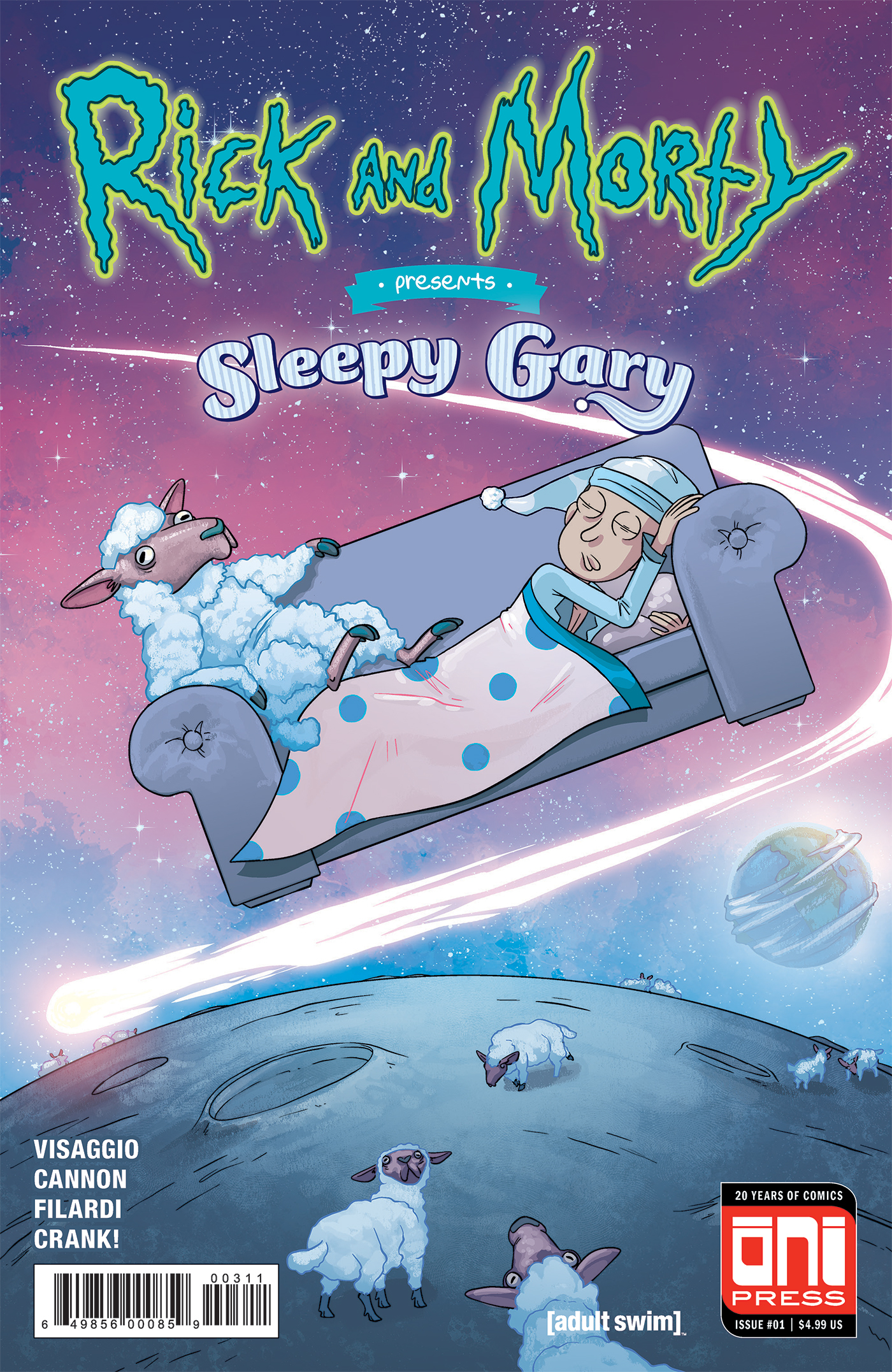 JUL182048
(W) Magdalene Visaggio (A) Nick Filardi (A/CA) CJ Cannon
Sleepy Gary may be a parasite, but when Jerry is with him, he's… happy. Does it matter if it isn't really real? Can either of them even know what's real anymore? Explore the nuances of love, perception, and high-speed vespa chases in this darkly funny and poignant one-shot, written by Magdalene Visaggio (KIM & KIM, ETERNITY GIRL) and illustrated by series artists CJ Cannon and Nick Filardi.
In Shops: Sep 19, 2018
SRP: $4.99
RICK & MORTY PRESENTS SLEEPY GARY #1 CVR B MCGEE VAR
SHADOW ROADS #3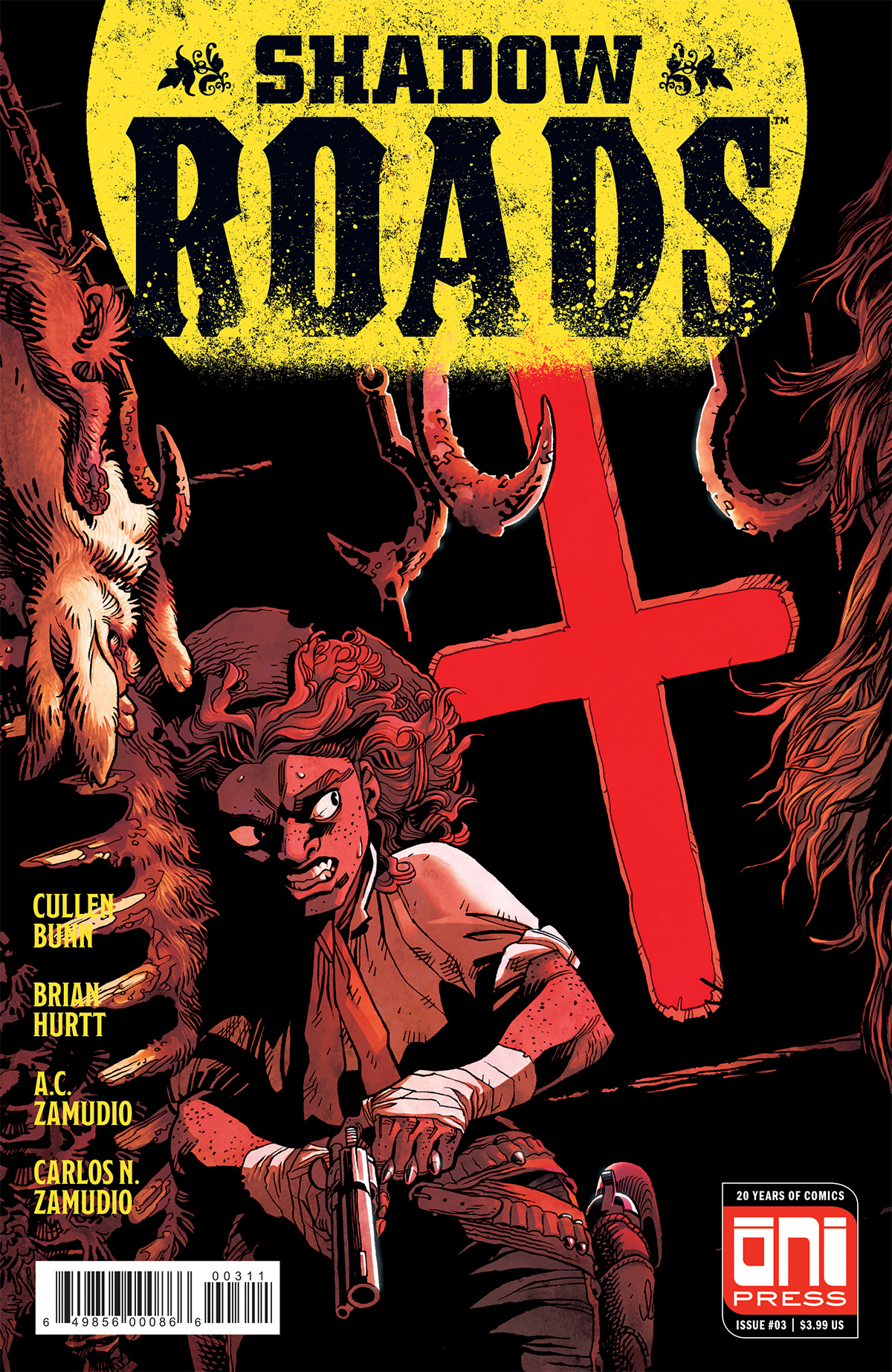 JUL182050
(W) Cullen Bunn, Brian Hurtt (A/CA) A.C. Zamudio, Carlos Zamudio
Beset by the Hunter's minions, Henry, Abigail, and the Buzzard Clan flee through the Crossroads. Isabelle and Ghost Eyes have allied with the Black Star Rangers to take the fight to the Hunter. A powerful beast makes its appearance, but will he help our heroes… or kill them?
In Shops: Sep 05, 2018
SRP: $3.99
LONG CON #3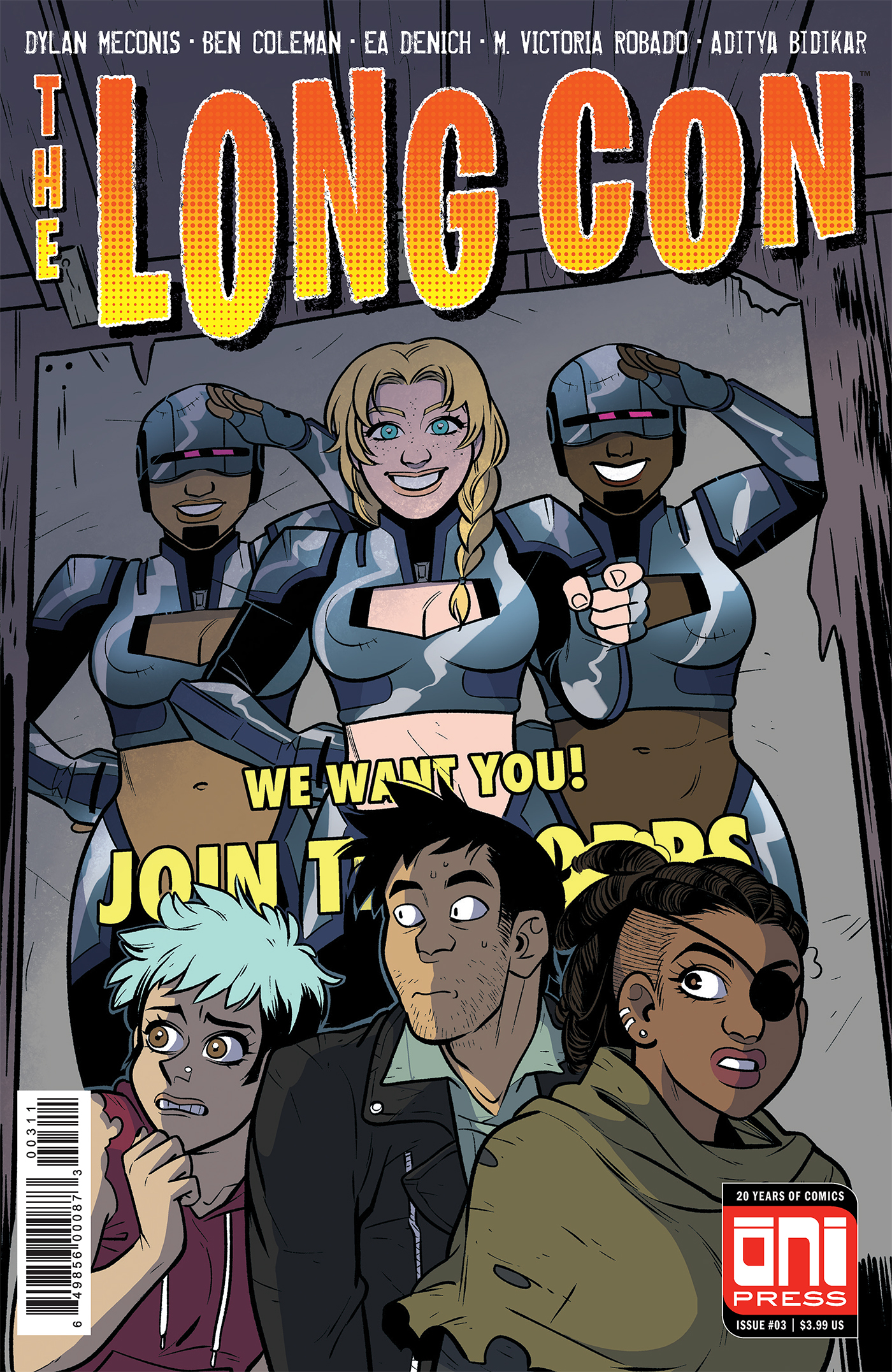 JUL182051
(W) Dylan Meconis, Ben Coleman (A) M. Victoria Robado (A/CA) Emilee Denich
The only way through Long Con is with a badge, so after a run-in with a murderous cosplay goon squad, Dez, Victor, and Loren set out to procure some. Luckily, there's a sizable black market running out of the old Salad Saloon. Unluckily, murderous cosplay goon squads are more difficult to shake than previously thought. Plus, a flashback reveals the super secret origins of boob windows!
In Shops: Sep 19, 2018
SRP: $3.99
INVADER ZIM #35 CVR A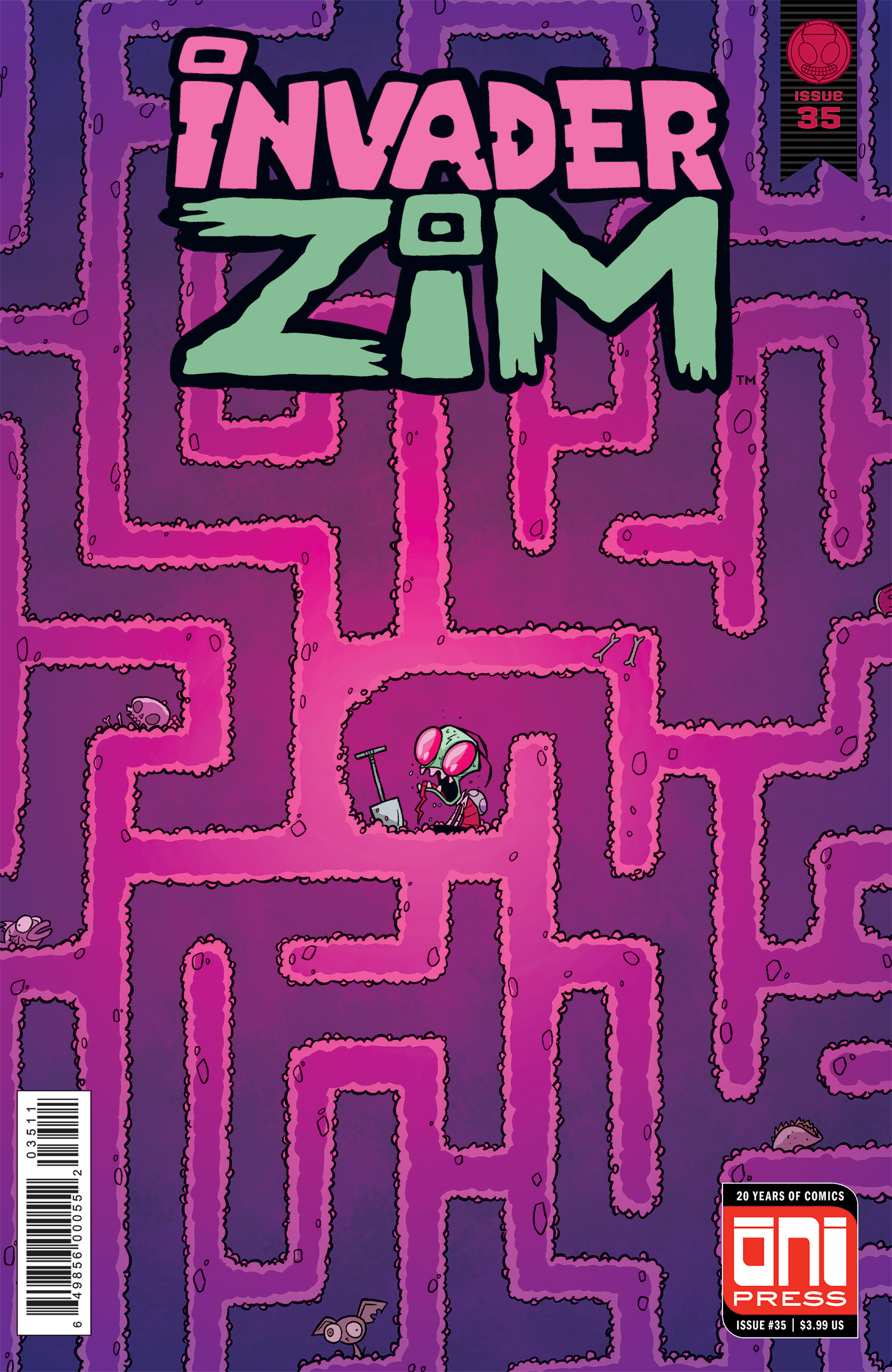 JUL182052
(W) Eric Trueheart (A) Maddie C. (CA) Warren Wucinich (A/CA) Fred Stresing
Who's STILL in prison? ZIM's still in prison! Will it ever end? Probably, since this is part two! ZIM gets help from a mysterious source who wants to help him break out of Moo-Ping 10, notorious Irken space prison. But who is this source, and can they be trusted?
In Shops: Sep 26, 2018
SRP: $3.99
INVADER ZIM #35 CVR B ODIN VAR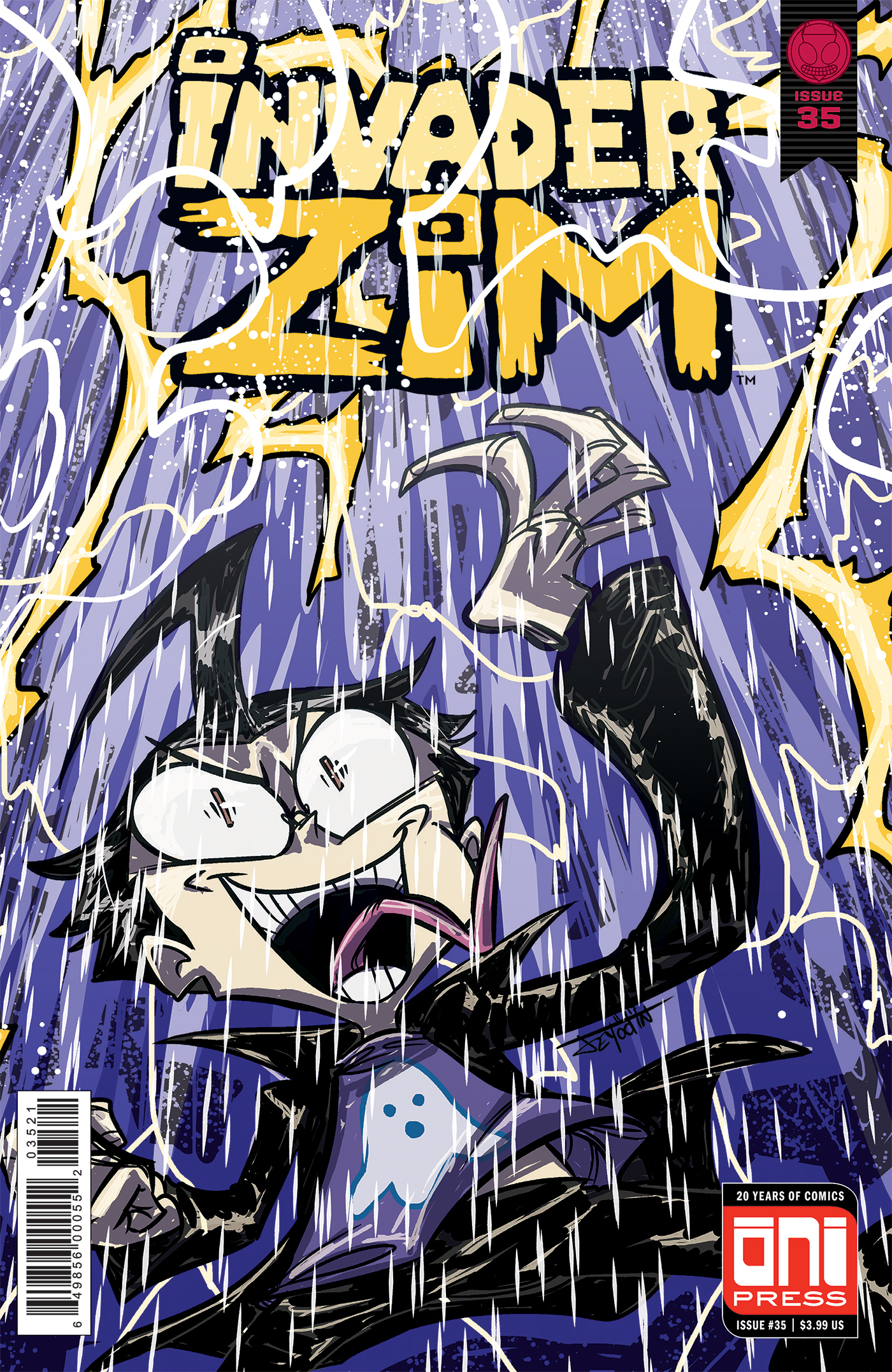 RICK & MORTY #42 CVR A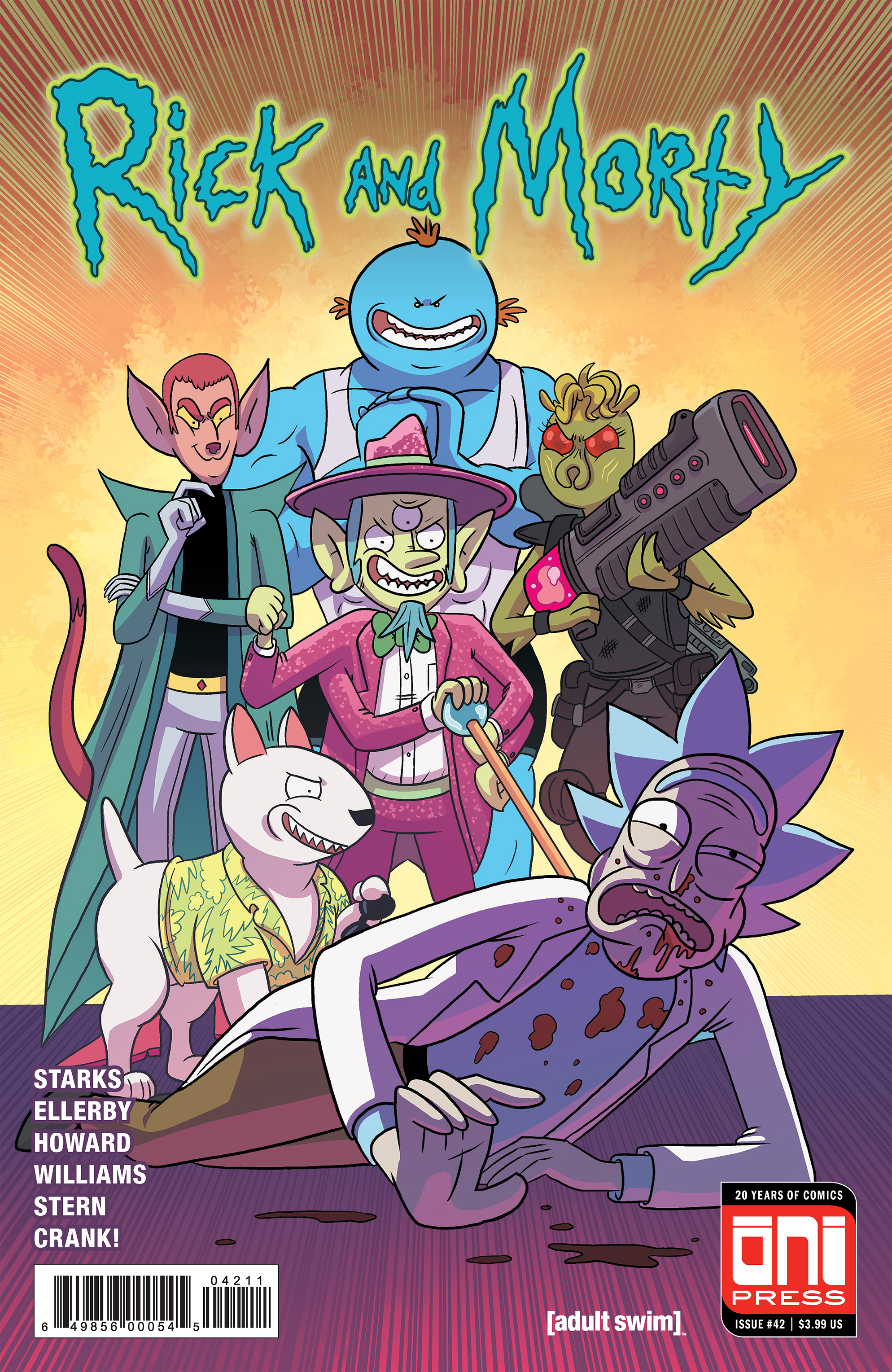 JUL182054
(W) Kyle Starks, Josh Trujillo (A) Sarah Stern, Rii Abrego (A/CA) Marc Ellerby
Things look dire for the Smith family, as each is hunted by an assassin determined to get back at Rick. Can they escape the clutches of Party Dog and his minions? Find out in the thrilling conclusion of RICK REVENGE SQUAD!
Also, catch new backup comics by Tini Howard (Rick and Morty: Pocket Like You Stole It, Assassinistas) and Jarrett Williams (Super Pro K.O., Hyper Force Neo)!
In Shops: Sep 26, 2018
SRP: $3.99
RICK & MORTY #42 CVR B STEELE VAR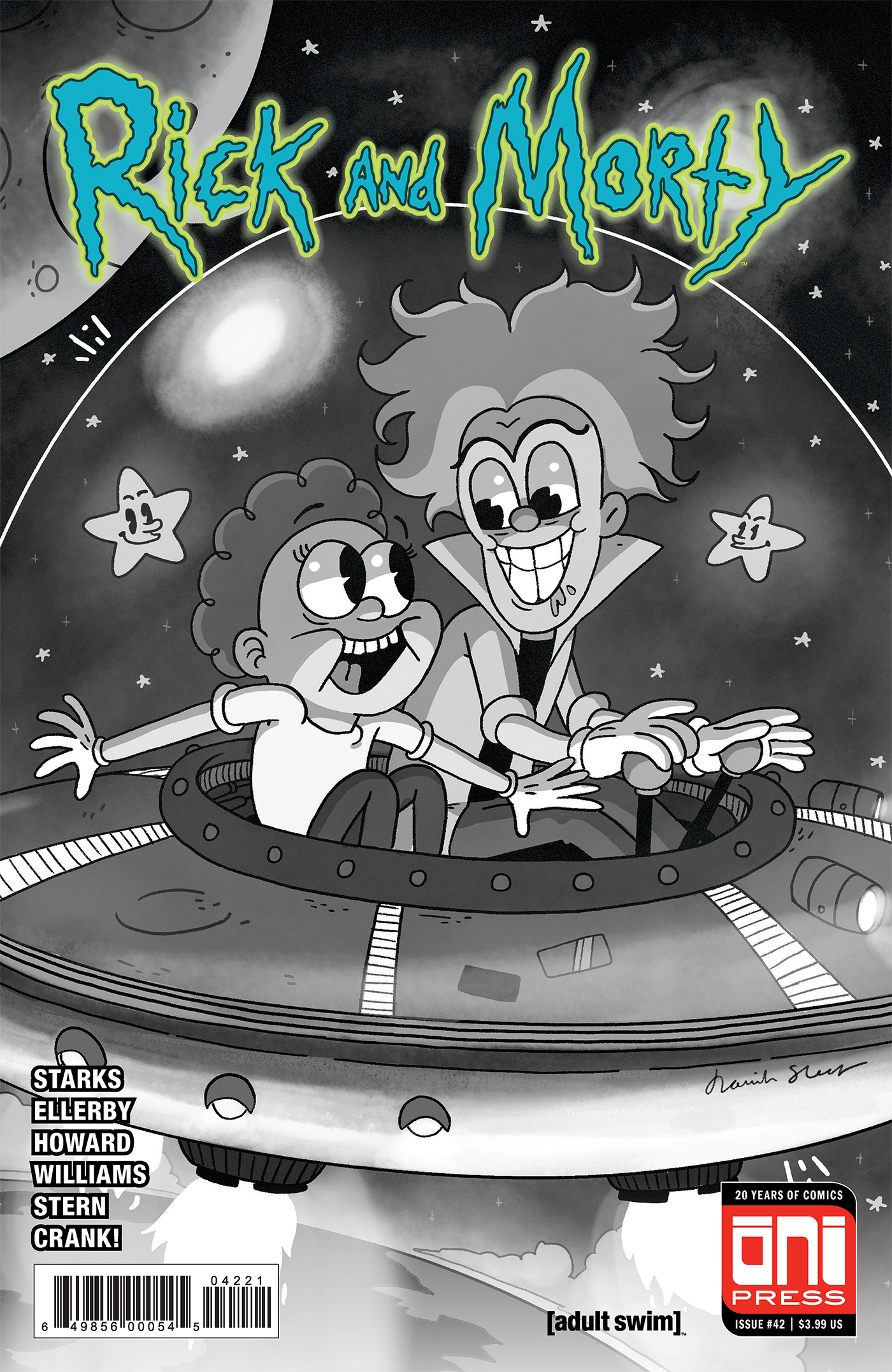 WET MOON GN VOL 07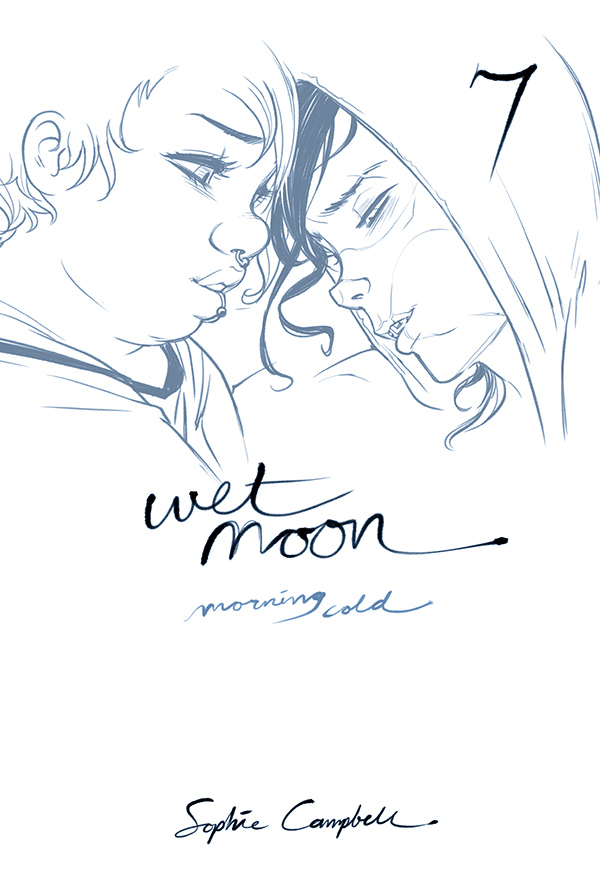 JUL182056
(W) Sophie Campbell (A/CA) Sophie Campbell
Trilby is finally out of the hospital, but she feels anything but ready to face daily life again. Even though Myrtle is in prison and Trilby is safe, everything is different and nothing feels right. Cleo, Mara, Audrey, and Martin struggle to support Trilby, but will it ever be enough? Things don't seem like they'll ever be the same again, and everyone must pick up the pieces and figure out where their lives are going. Don't miss the final volume of the critically-acclaimed series!
In Shops: Nov 14, 2018
SRP: $19.99
DRAWN TO SEX GN SEX BASICS OH JOY SEX TOY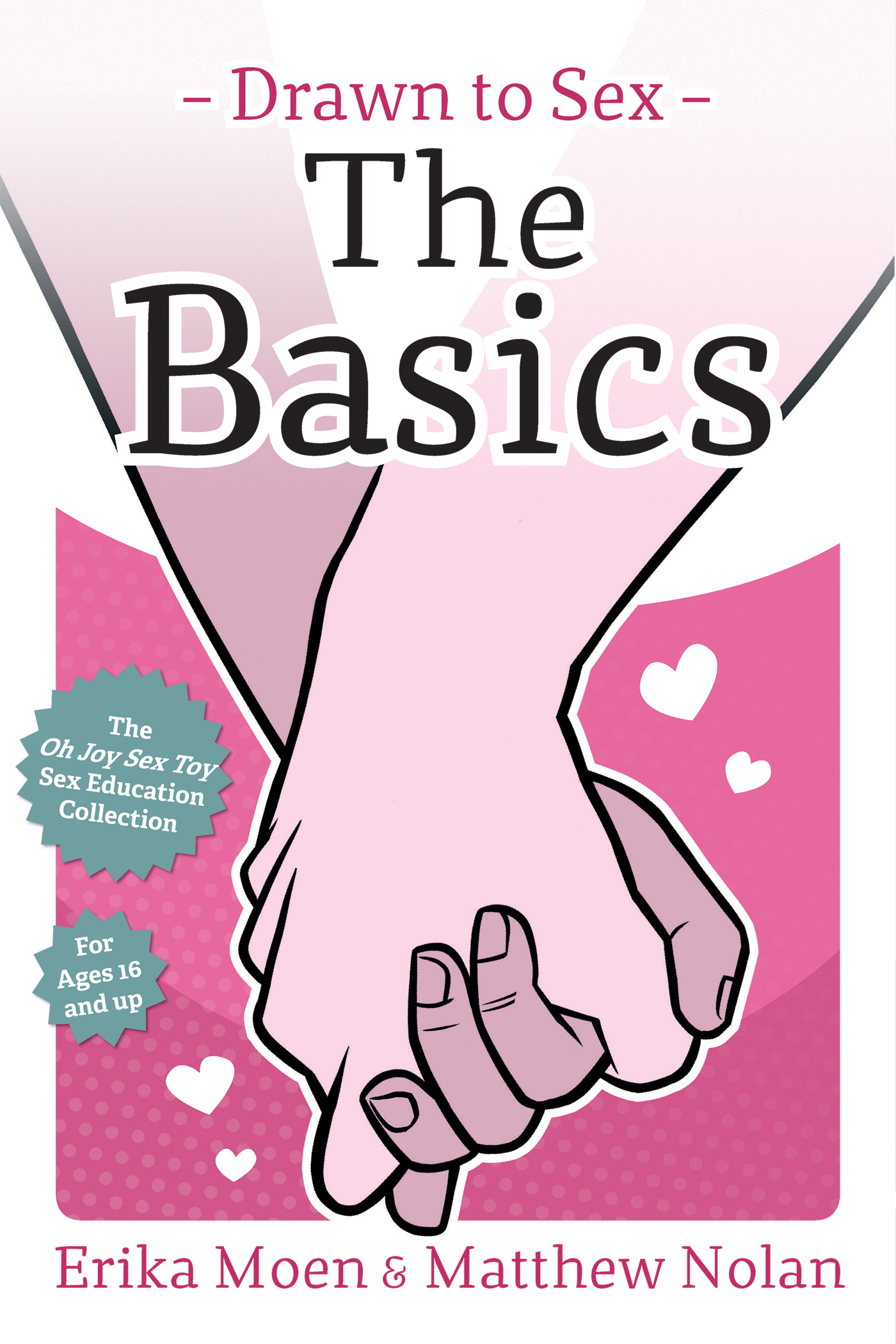 JUL182063
(W) Matthew Nolan, Erika Moen (A/CA) Erika Moen
Erika and Matthew are ready to talk about sex!
Have you ever had a question about sex, but didn't know who to ask? Well, Erika and Matthew have spent years learning, talking, and creating informative comics about all aspects of sex. Using comics, jokes, and frank communication, they're here to demystify the world of sex and answer your questions-including ones you might not even know you had!
In this first book of the Drawn to Sex series, they explore the practical side of sex, from the basics of what defines sex, to barriers and testing, masturbation, and the ins-and-outs of having sex with other people.
Pick up this fun book if you're looking to learn something new, understand sexuality better, or know someone (maybe you!) who might benefit from some judgment-free education. Erika and Matthew are here to help you out!
In Shops: Nov 07, 2018
SRP: $19.99