September sees a brand new comic book from Dan Boultwood from Titan Comics which is always enough to get me interested. Newbury & Hobbes are a comic book take by George Mann on his own steampunk mystery novels and just the Victoriana element that makes Dan's work shine…
Let's see what else Titan Comics have planned for the month of September.
ELRIC WHITE WOLF #1 (OF 2) CVR A SALE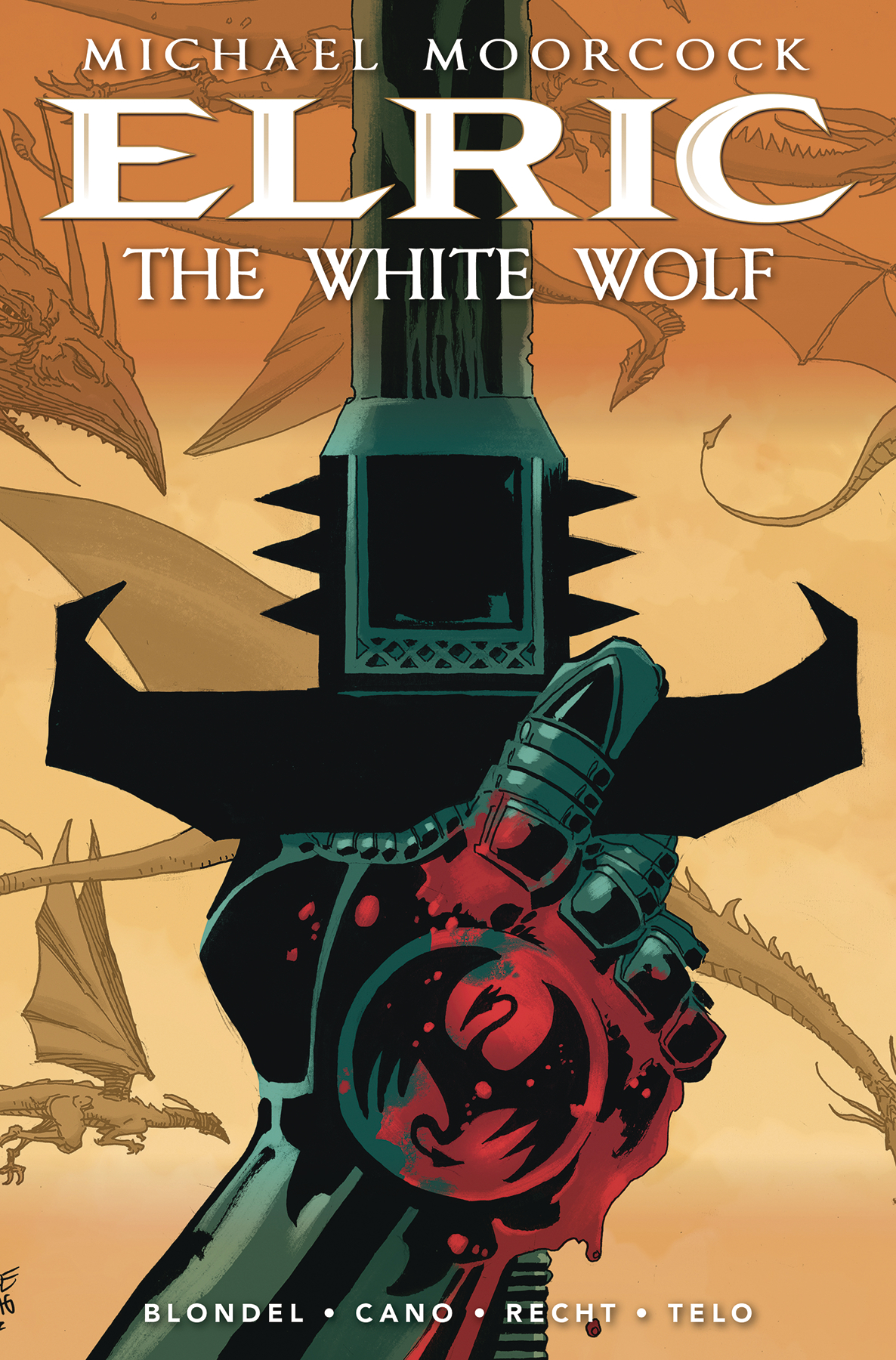 JUL182157
(W) Michael Moorcock, Julien Blondel, Jean-Luc Cano, Jean Bastide (A) Robin Recht, Julien Telo (CA) Tim Sale
The gorgeous comic adaptation of Michael Moorcock's world-renowned cult fantasy saga, acclaimed by the public, critics, and Moorcock himself!
A year has passed since Elric left Imrryr, his palace and his throne, leaving behind a heartbroken Cymoril. For a year he has walked the Young Kingdoms, under the distant gaze of his protector, Arioch. A year since he traded his skills as a wizard and fighter to the highest bidder, forging, in each battle, the legend of the albino warrior whose Black Sword terrifies the bravest of warriors. Today he is no longer Elric de Melnibone, the four hundred and twenty-eighth Emperor of the people of R'lin K'ren A'a. Today, the Young Kingdoms know him as the White Wolf.
In Shops: Sep 05, 2018
SRP: $3.99
ELRIC WHITE WOLF #1 (OF 2) CVR B TELO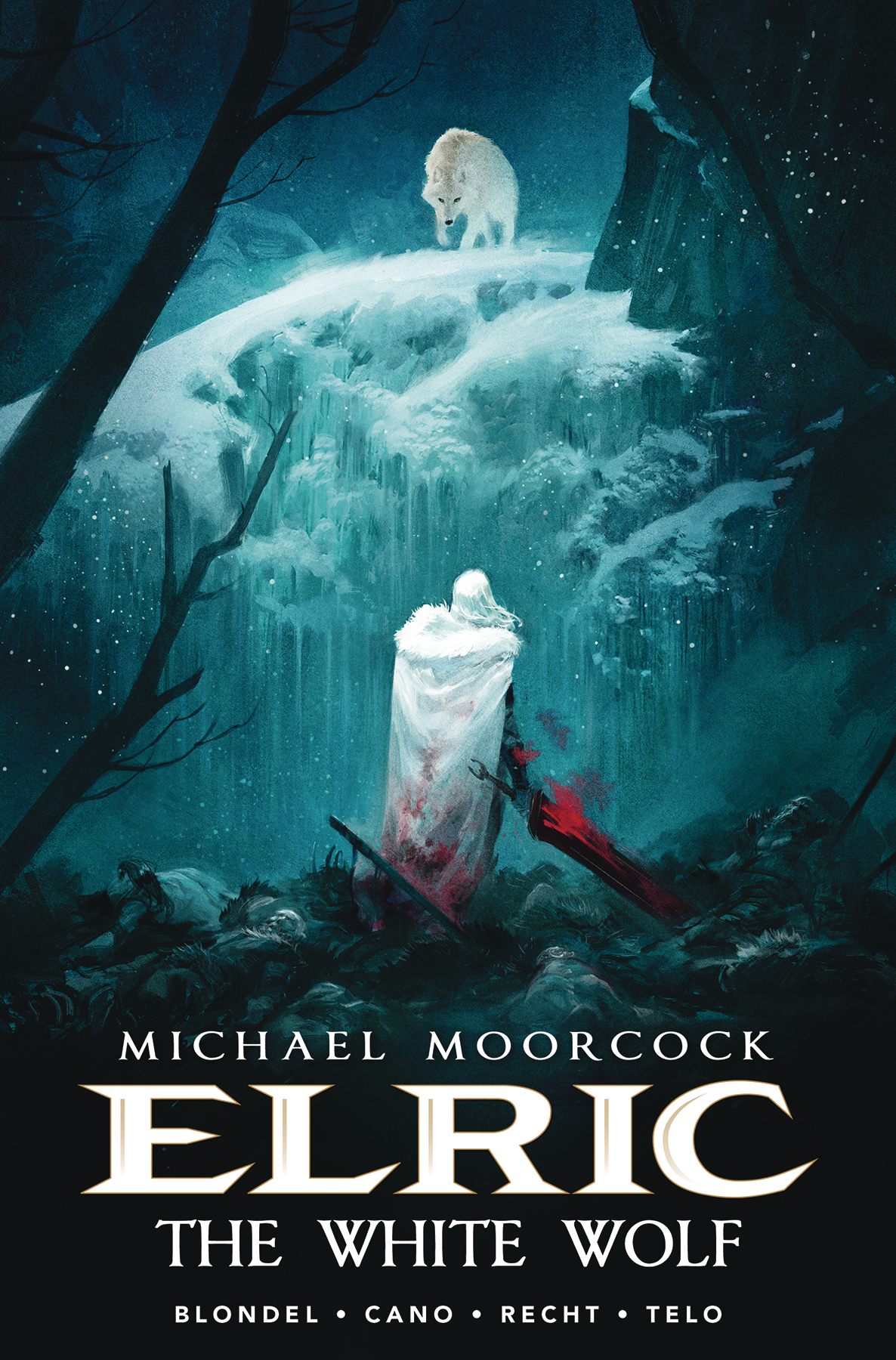 ELRIC WHITE WOLF #1 (OF 2) CVR C DESIGN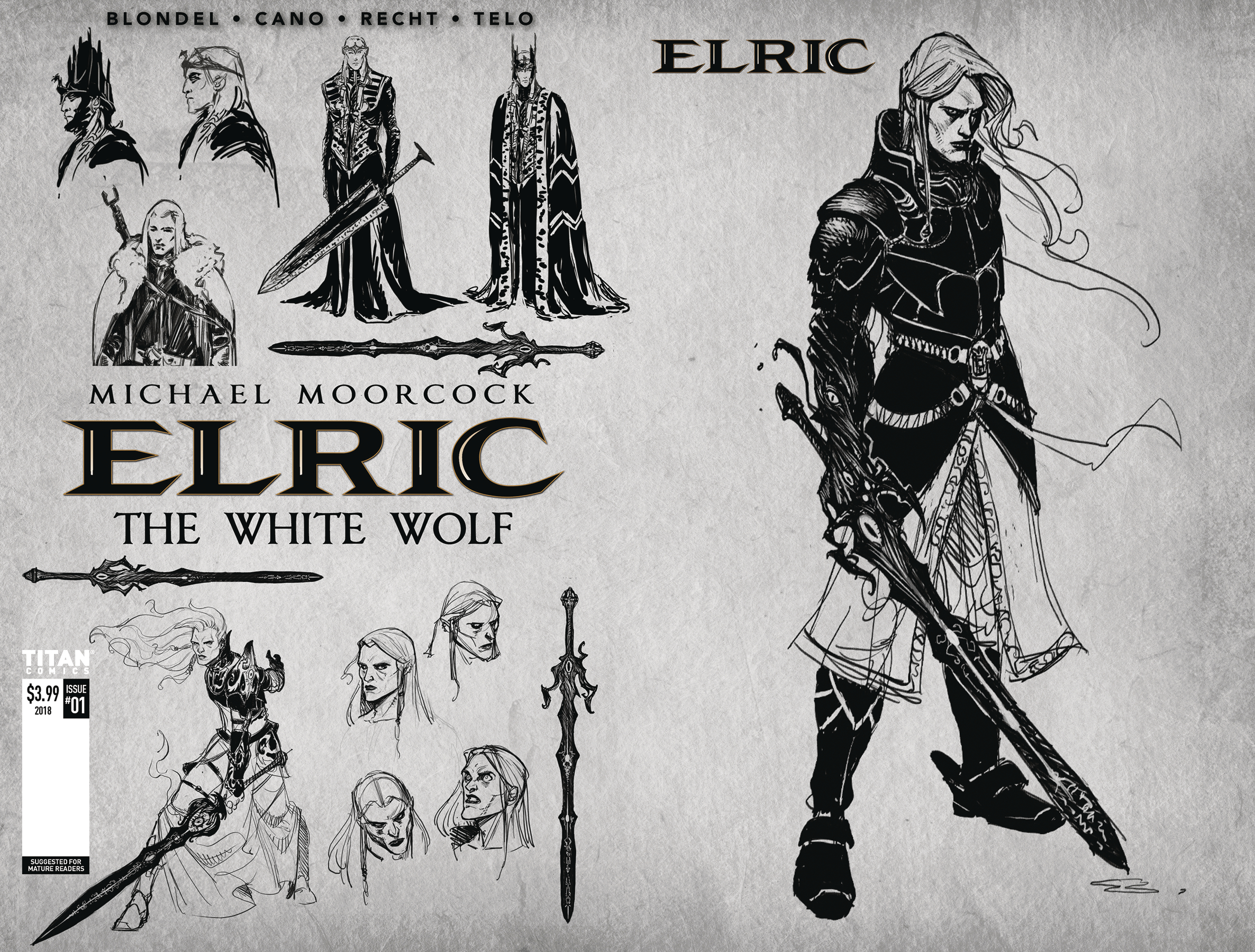 DOCTOR WHO ROAD TO 13TH DR #3 12TH CVR A HACK
JUL182162
(W) James Peaty, Jody Houser (A) Brian Williamson, Rachael Stott (CA) Robert Hack
Follow the last steps on the Road to the Thirteenth Doctor!
In a new story from James Peaty (Supergirl), the Twelfth Doctor finds London's Piccadilly Circus transformed into an empty wasteland of pterodactyls! Includes a serialized short story from the all-female creative team behind the new Thirteenth Doctor ongoing series: Jody Houser, Rachael Stott, and Enrica Angiolini!
In Shops: Sep 12, 2018
SRP: $3.99
DOCTOR WHO ROAD TO 13TH DR #3 12TH CVR B PHOTO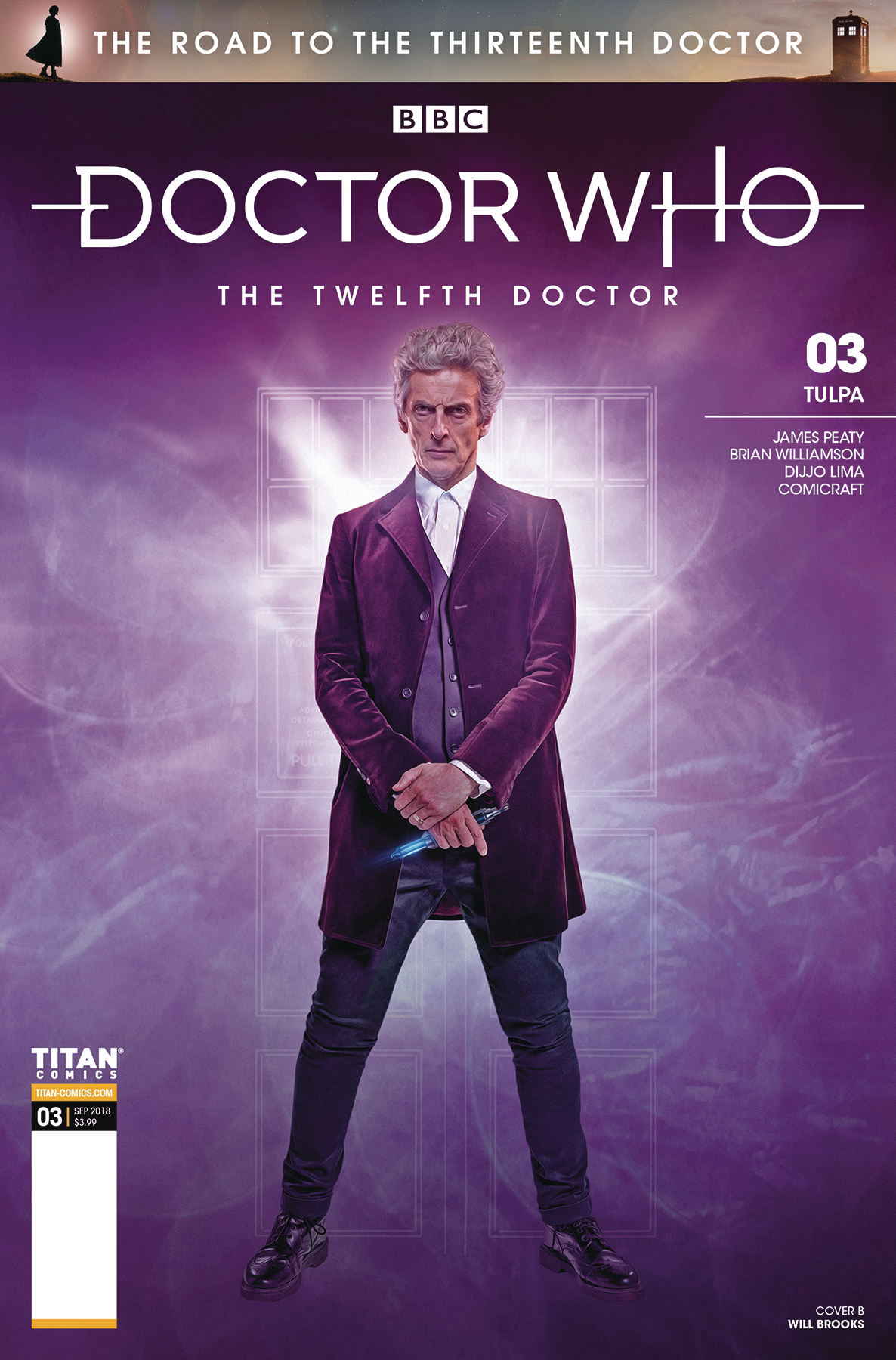 DOCTOR WHO ROAD TO 13TH DR #3 12TH CVR C FLOREAN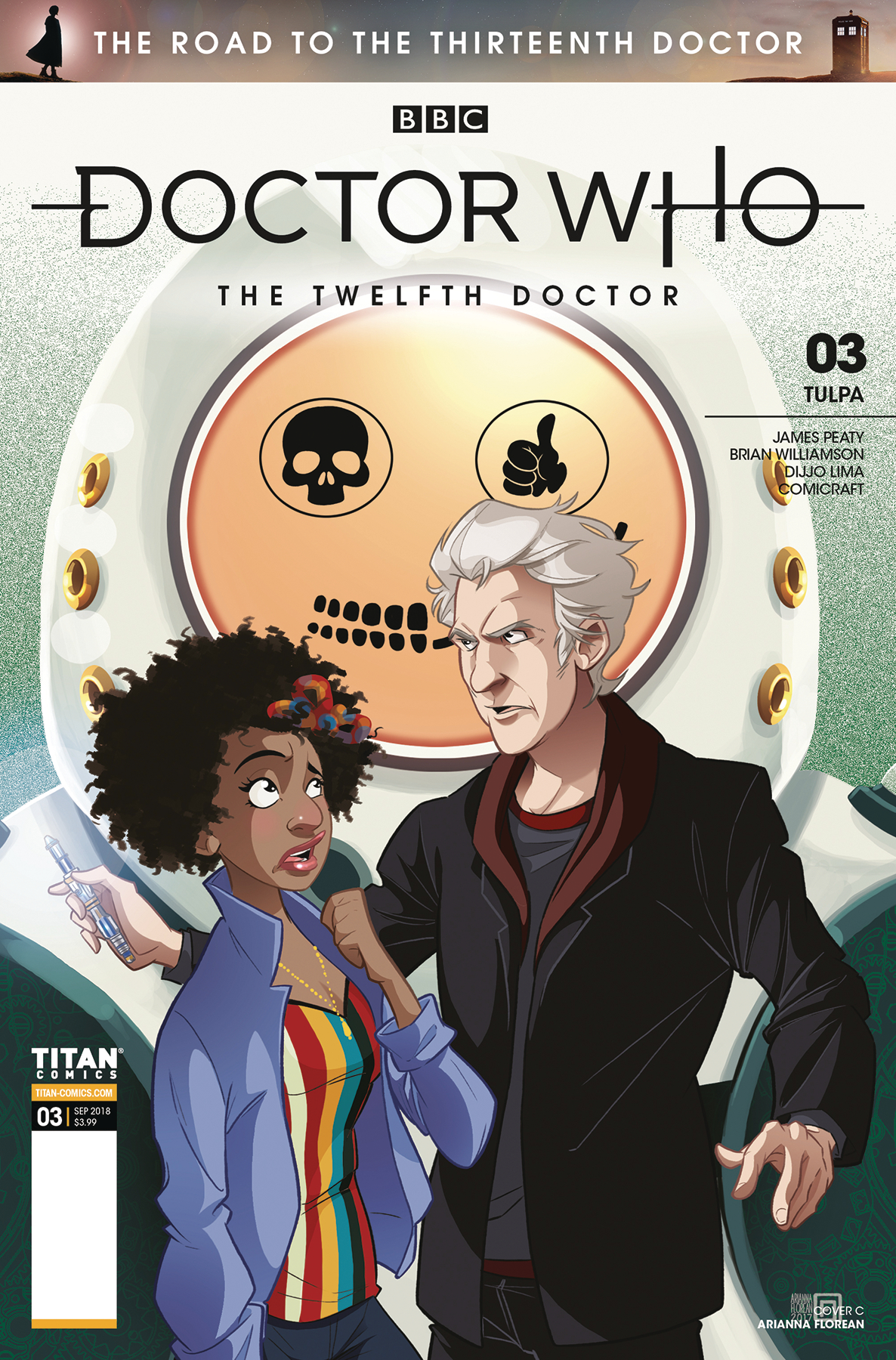 BLOODBORNE #5 CVR A MOORE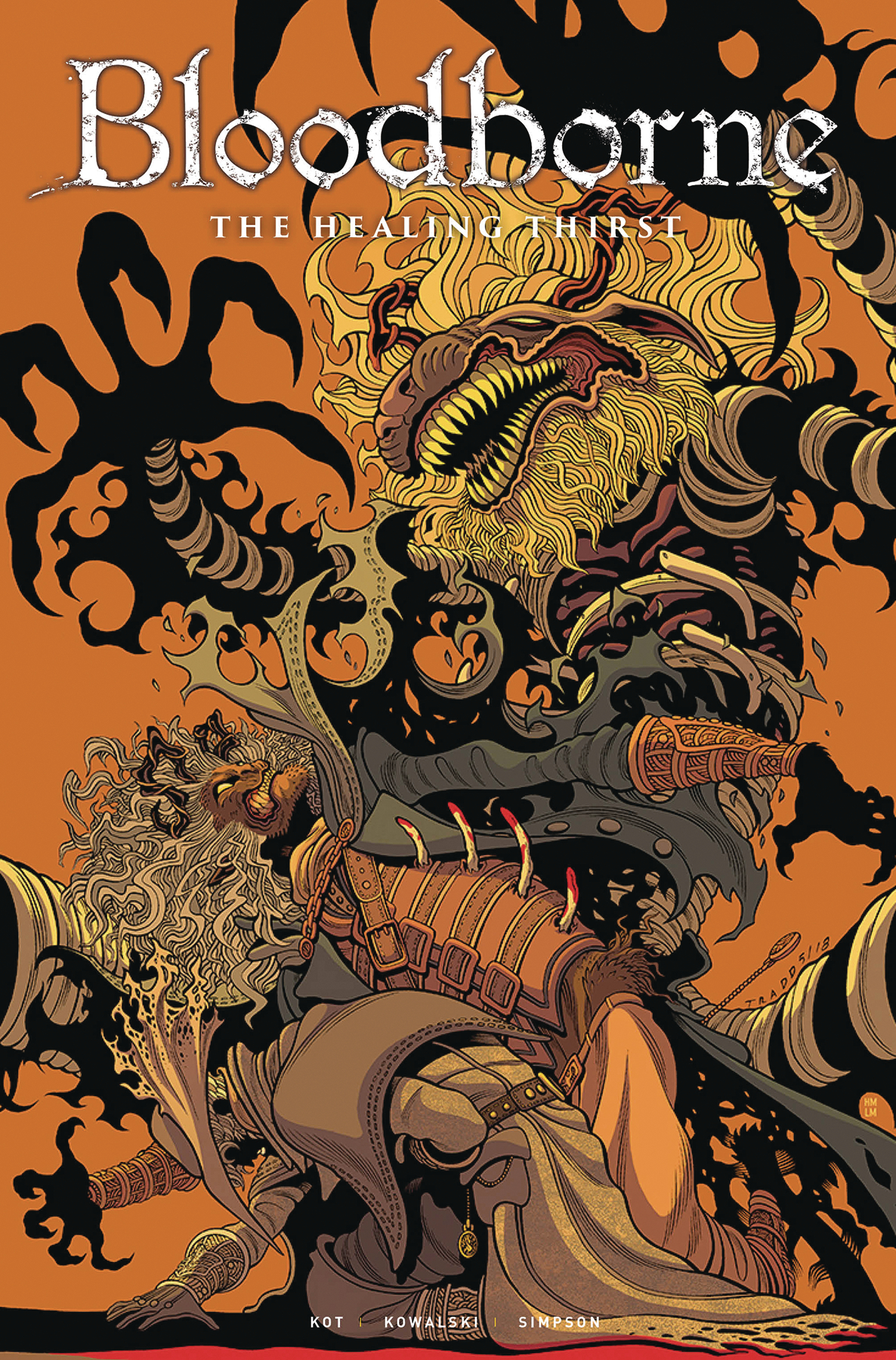 JUL182167
(W) Ales Kot (A) Piotr Kowalski (CA) Tradd Moore
The horror and mystery continue in Bloodborne, the comic based on FromSoftware's critically acclaimed video game hit! Now an ongoing series, by popular demand!
The Hunter delves into the dark underbelly of the Healing Church, as writer Aleš Kot (Zero, Wolf, Generation Gone, Days of Hate) returns to the blood-soaked streets of Yharnam with artist Piotr Kowalski (Dark Tower, Sex, Robocop)!
In Shops: Sep 19, 2018
SRP: $3.99
BLOODBORNE #5 CVR B KOWALSKI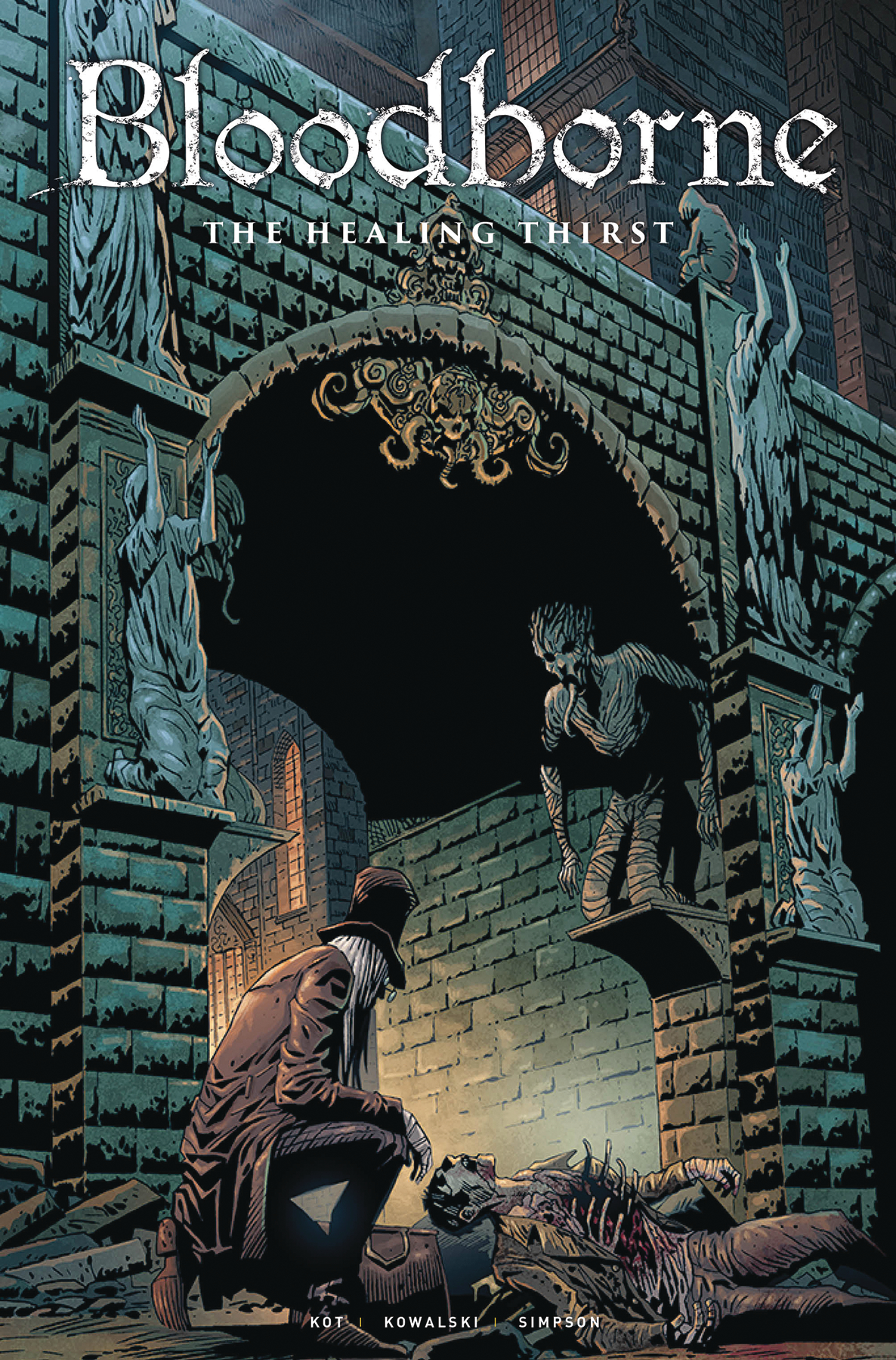 BLOODBORNE #5 CVR C GAME ART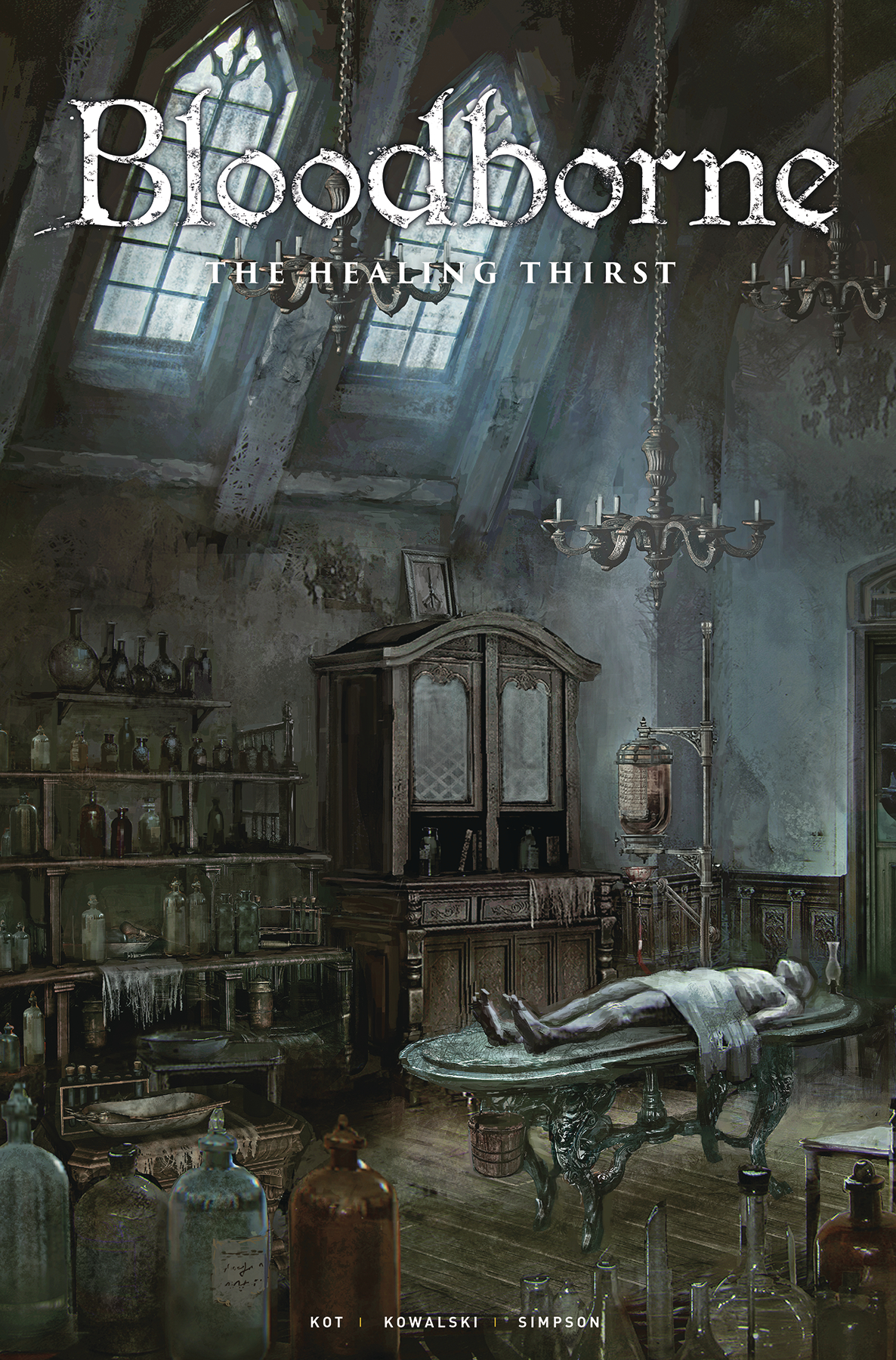 BLOODBORNE #5 CVR D TRADD MOORE B&W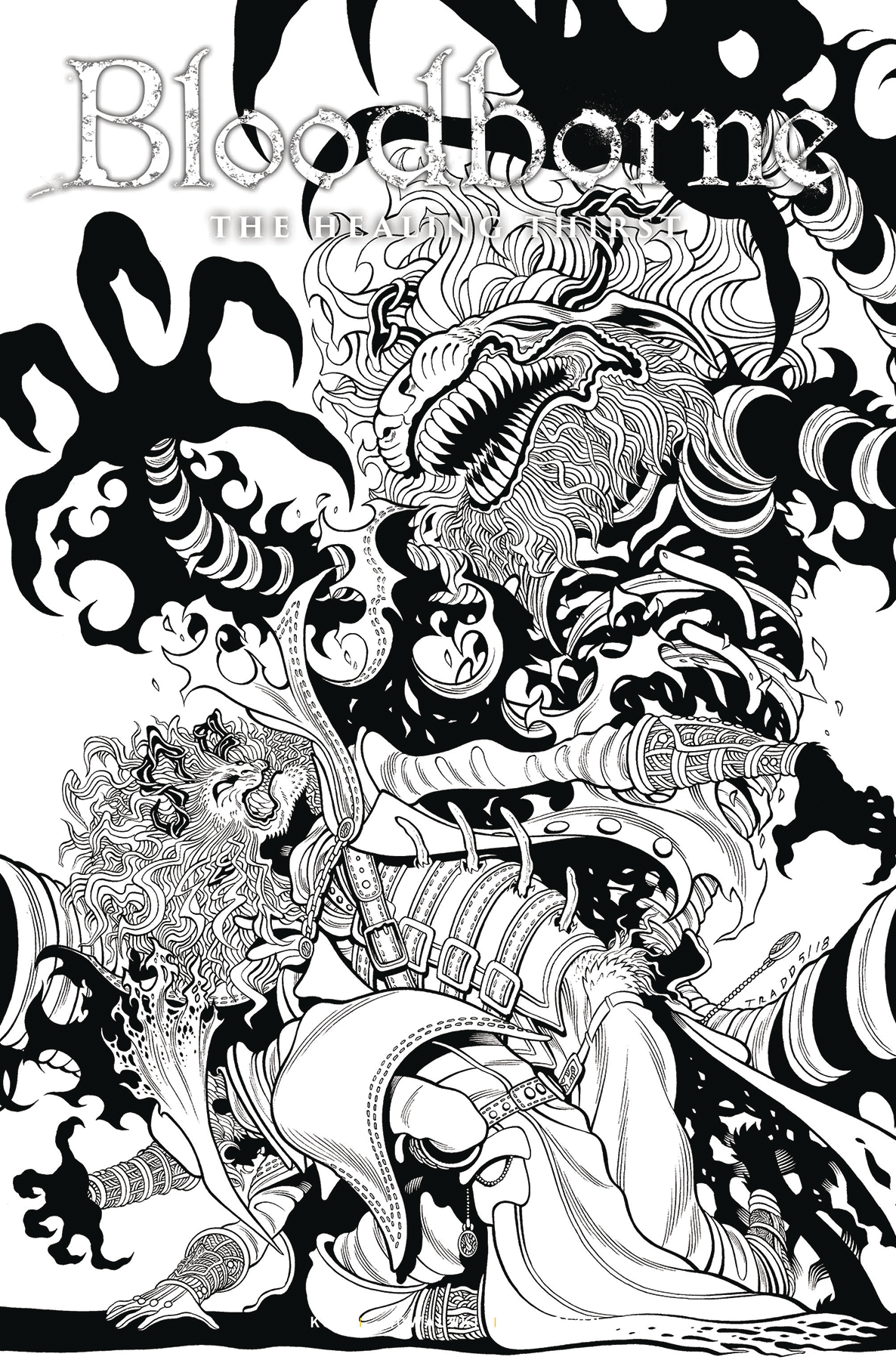 PENNY DREADFUL HC VOL 1 THE AWAKENING ARTIST ED JUL182171
(W) Chris King (A) Jesus Hervas
Relive the first volume of the ongoing Penny Dreadful comic series in this stunning black & white art edition!
In the void left behind by Vanessa's death, Ethan and Sir Malcolm must search for a new meaning in life. But the demimonde isn't done with them yet, as decisions from the past come screaming back to haunt them…
Showcasing the mesmerising original artwork of Jesus Hervas, this black & white art edition of Penny Dreadful: The Awakening captures the aesthetic and atmosphere of the television show while bringing an original story to life.
In Shops: Dec 05, 2018
SRP: $29.99
DARK SOULS AGE OF FIRE HC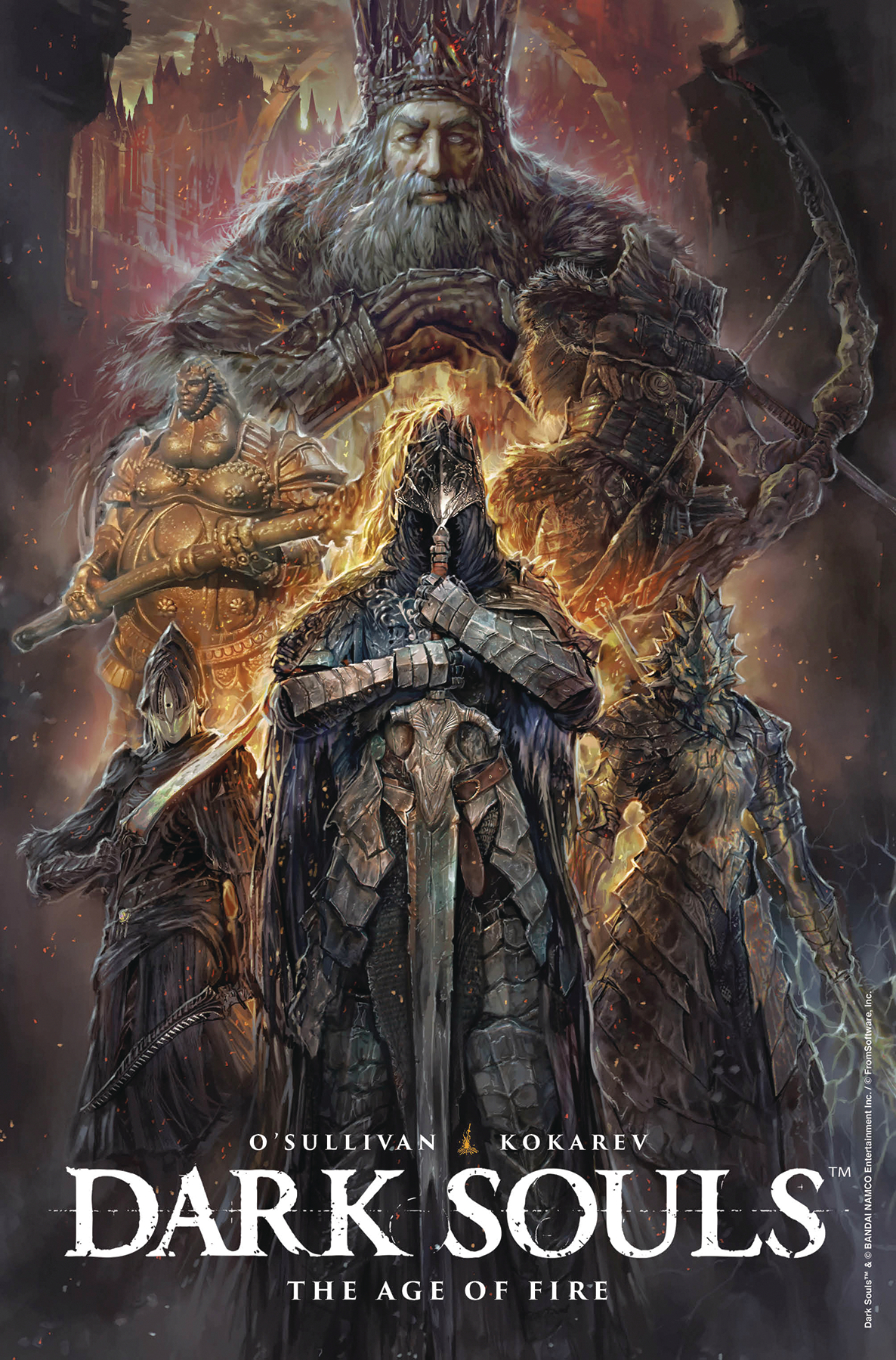 JUL182172
(W) Ryan O'Sullivan (A) Anton Kokarev
Titan Comics returns to the very beginnings of the Dark Souls story with a dramatic retelling of the legends of Gwyn, Lord of Cinder, and his loyal Knight Artorias!
In a world where ancient Lords wield god-like powers and Everlasting Dragons soar the skies, what place is there for mortal men? Join Silver Knight Arkon, a powerful warrior in Lord Gwyn's army, on a quest for redemption and survival, as we journey to age before the undead curse blighted the land of Lordran.
In Shops: Nov 07, 2018
SRP: $22.99
BROTHER NASH TP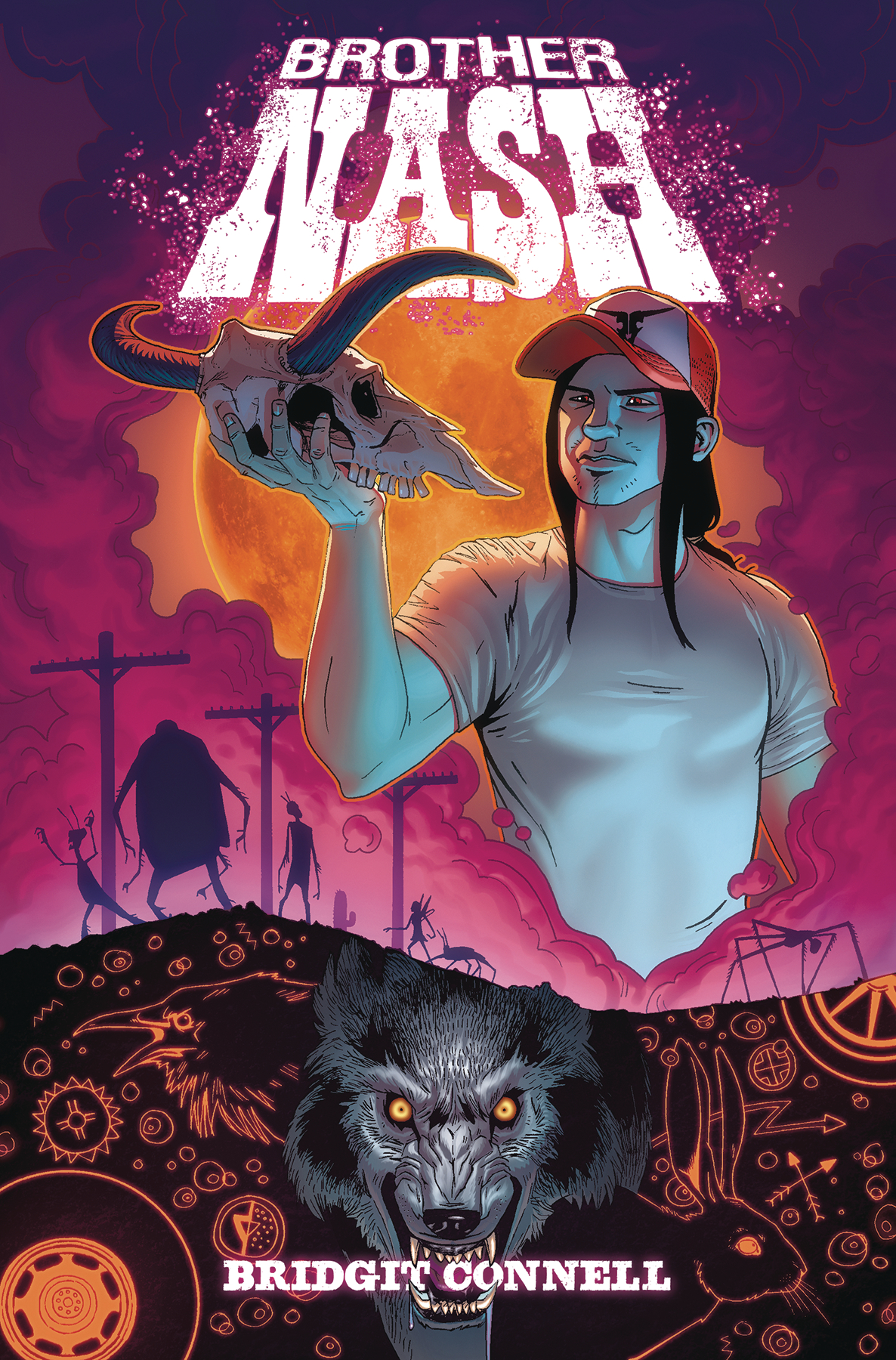 JUL182173
(W) Bridgit Connell (A) Bridgit Connell
Haunted trucker Brother Nash faces the monsters of the midnight road in Bridgit Connell's mysterious adventure comic!
Nash is a trucker. He also sees ghosts, and when the moon is on the rise and violence threatens his friends, he roams as a wolf… As the highway beast! When Nash takes on a mysterious hitchhiker heading for Tucson, he and his friends are dragged headfirst into his biggest and most dangerous adventure yet!
In Shops: Oct 03, 2018
SRP: $19.99
NEWBURY & HOBBES #1 CVR A BOULTWOOD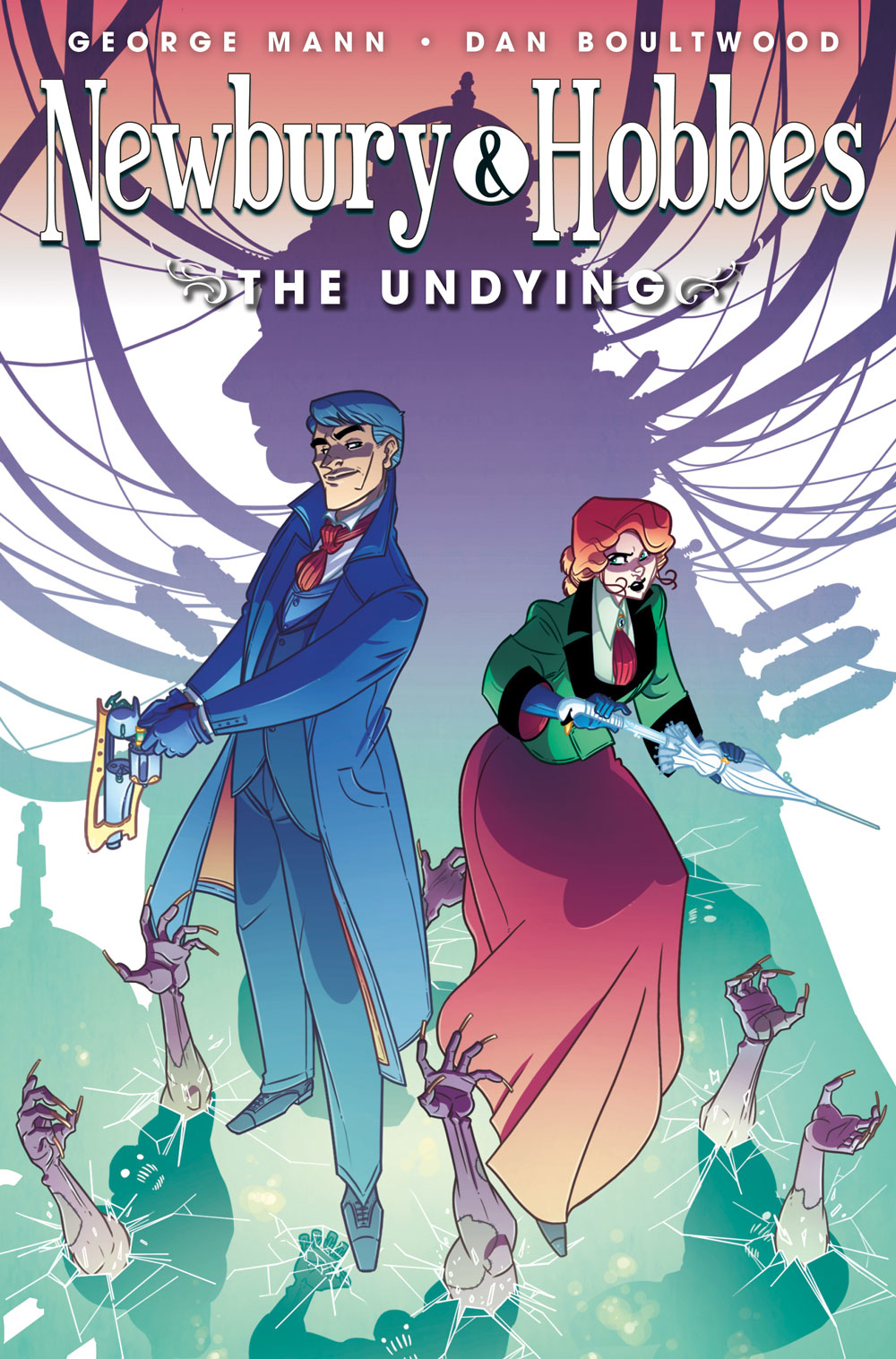 JUL182181
(W) George Mann (A/CA) Dan Boultwood
Writer George Mann (Dark Souls, Doctor Who, Warhammer 40,000) brings his steampunk
mystery novels to comics for their 10th anniversary, alongside Dan Boultwood (It Came!, The Phoenix).
Whether dismantling rogue automata, uncovering plots against The Crown, or putting down infestations of zombies – it's all in a day's work for Newbury & Hobbes! Every issue also comes with a brand-new Newbury & Hobbes prose short, written by George Mann!
In Shops: Sep 12, 2018
SRP: $3.99
NEWBURY & HOBBES #1 CVR B WILDGOOSE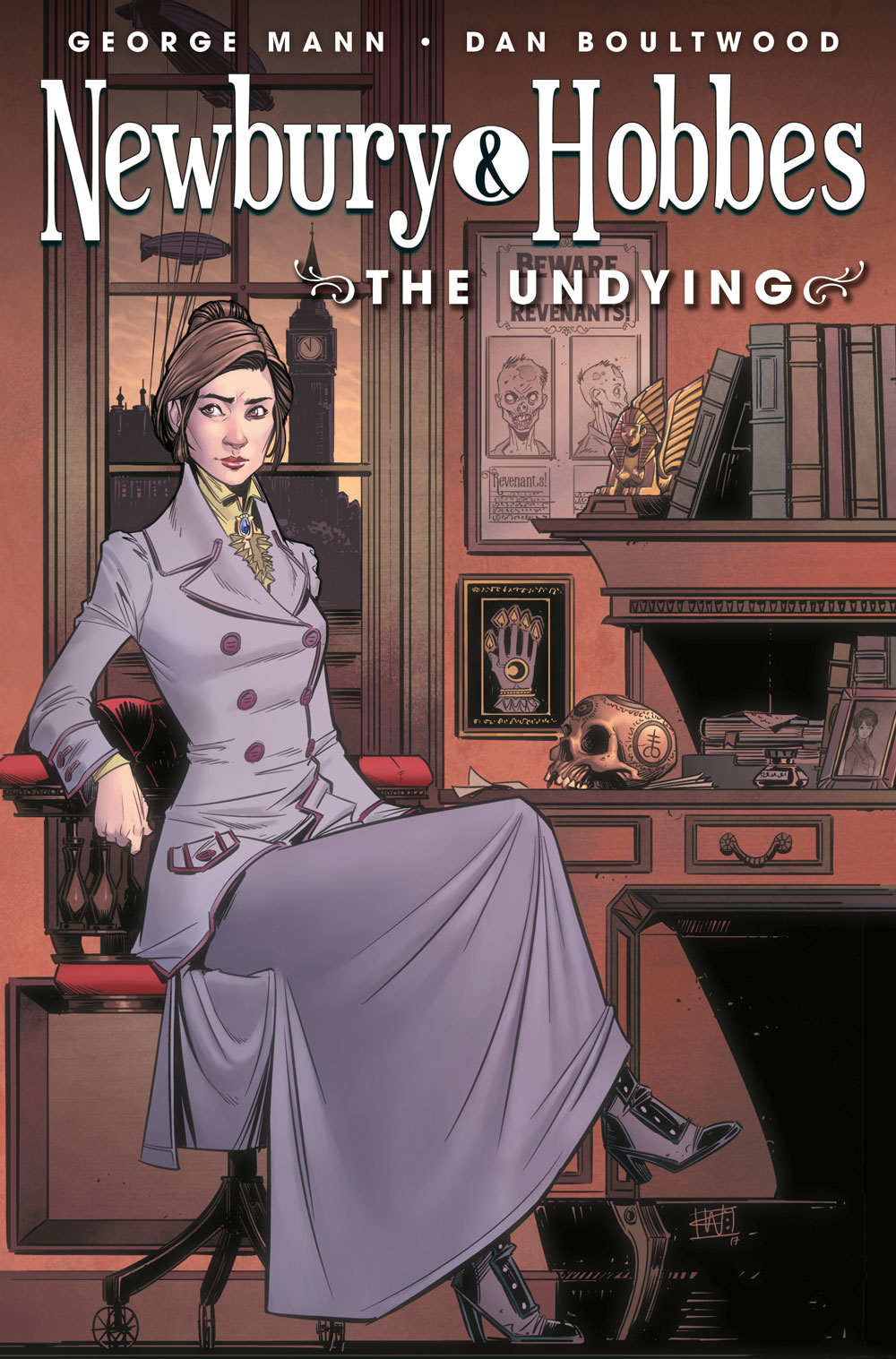 NEWBURY & HOBBES #1 CVR C FLOREAN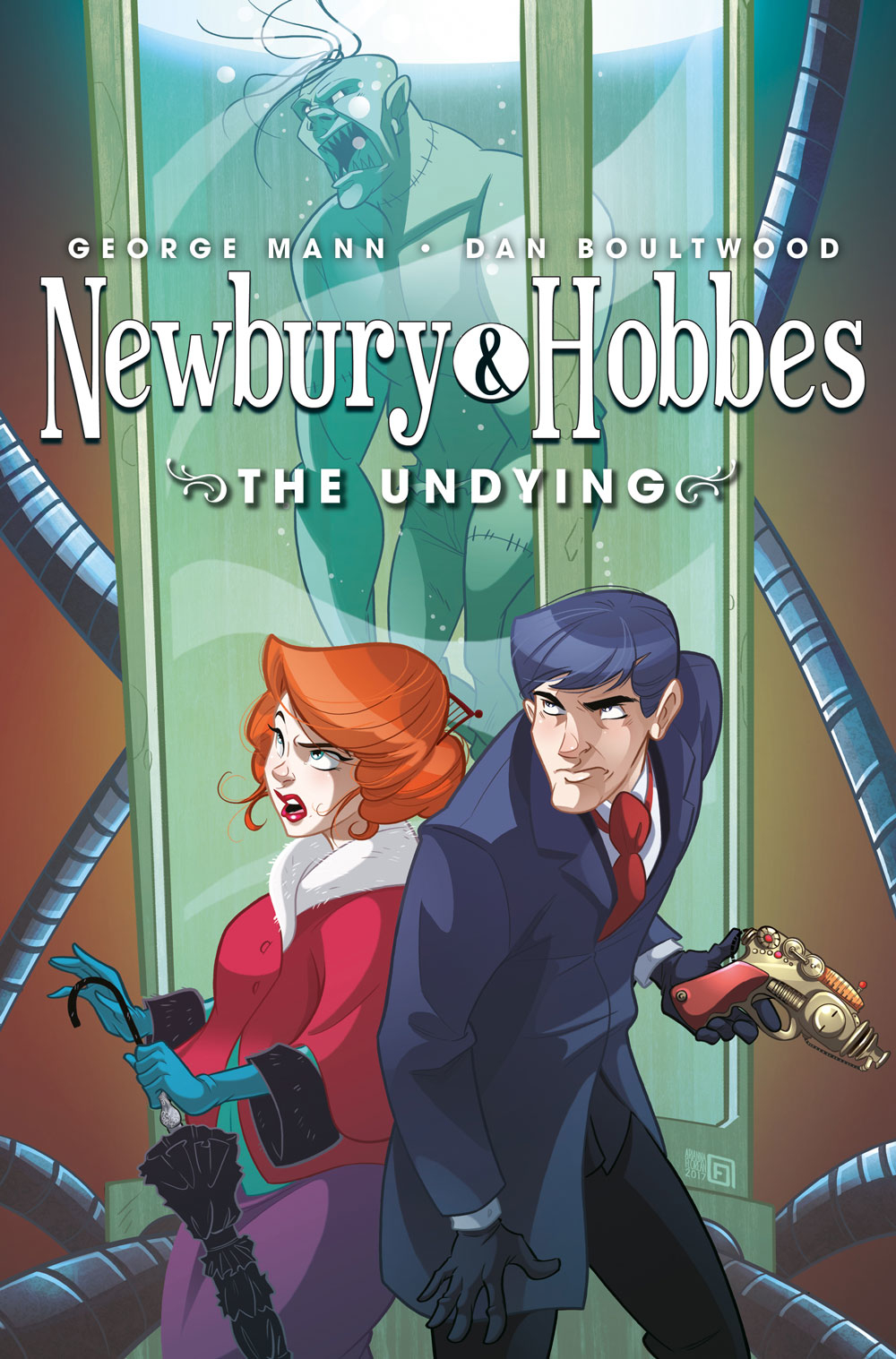 DOCTOR WHO 7TH TP OPERATION VOLCANO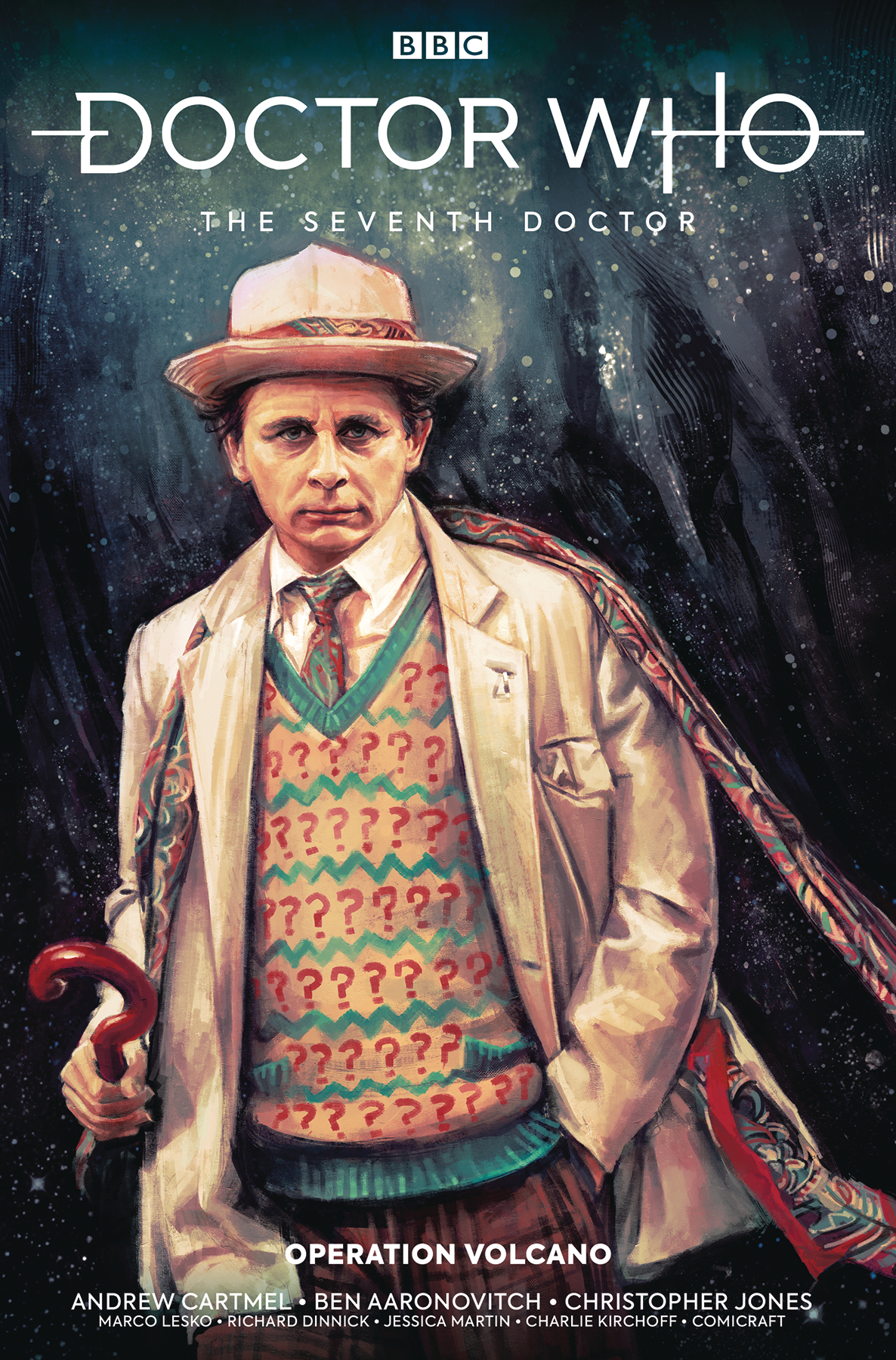 JUL182184
(W) Andrew Cartmel, Ben Aaronovitch (A) Christopher Jones
Celebrate classic Doctor Who action with a modern twist!
An unknown alien intelligence in orbit around the Earth? Astronauts under attack? A terrifying, mysterious landing in the Australian interior? The future of the world itself at stake! Counter Measures activated! And the Seventh Doctor and Ace slap bang in the middle of it all! This is OPERATION VOLCANO!
In Shops: Nov 14, 2018
SRP: $16.99
ROBOTECH TP VOL 03 BLIND GAME JUL182185
(W) Simon Furman (A) Marco Turini, Hendry Prasetya
The hit comic series based on the world-famous, fan favorite animated epic continues with this third volume, featuring an all-new twist on the classic transforming-jetfighters-versus-giant-aliens adventure!
The war between the humans and the giant Zentraedi aliens gets more serious! Will there be more casualties? Collecting issues 9 to 12 of Titan Comics' smash hit series. Things get worse for the stranded humans as more Zentraedi aliens join the fight – including Azonia and Miriya. A message from Earth spells danger for the human crew and Rick's life is turned upside-down by a shocking development.
In Shops: Oct 17, 2018
SRP: $16.99
WARHAMMER 40000 TP DEATHWATCH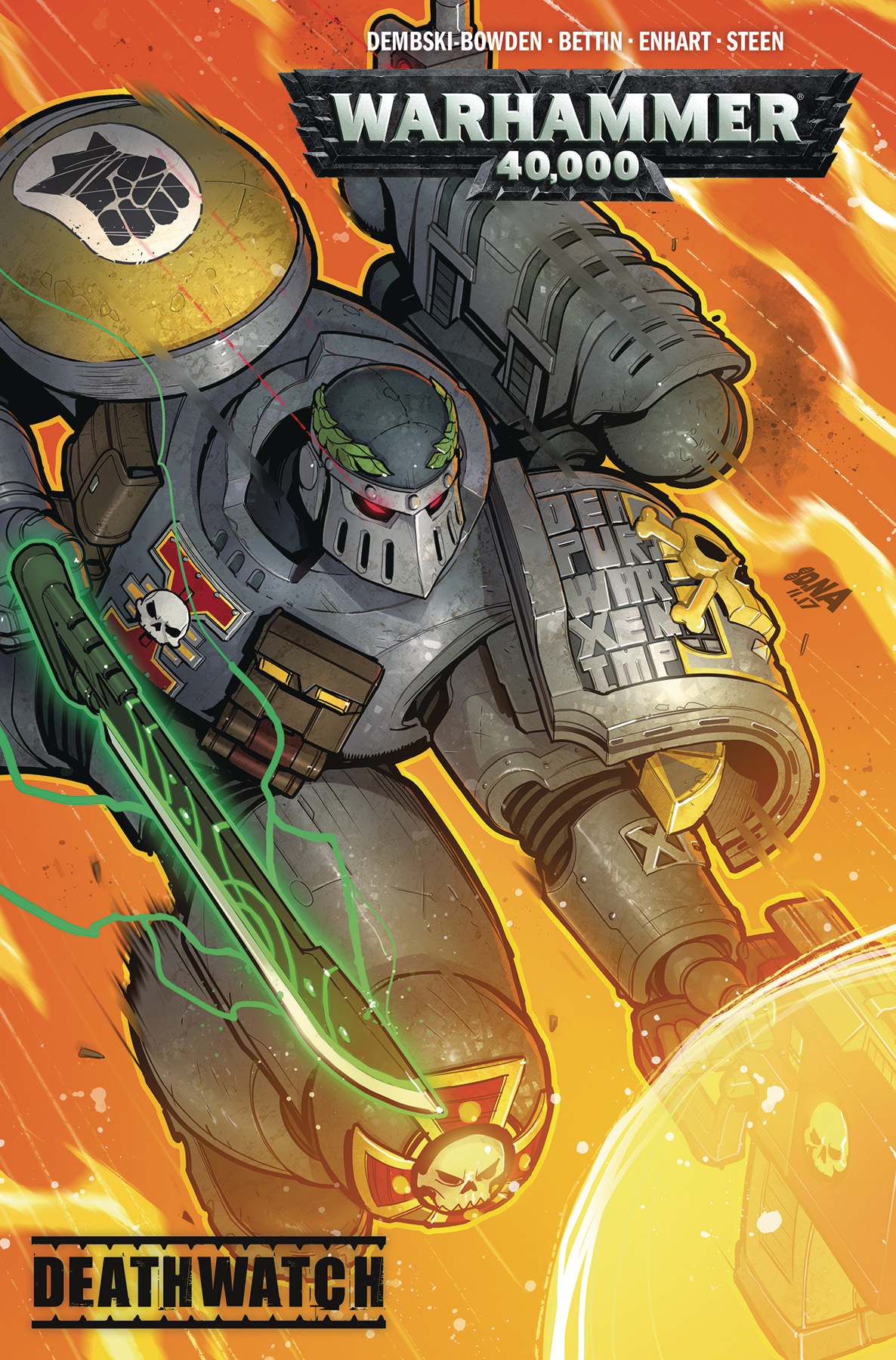 JUL182186
(W) Aaron Dempski-Bowden (A) Tazio Bettin
A dynamic new story in the Warhammer 40,000 franchise, from popular Warhammer 40,000 author Aaron Dembski-Bowden. Collects issues #1-4 of the Warhammer 40,000 Deathwatch mini-series.
The Deathwatch calls on the deadliest Space Marines, recruiting from every Chapter in the galaxy, to serve as a last line of defense against the alien horrors threatening humanity. To serve in the Deathwatch is an honor granted only to the elite, but the details of their sacred duty remain secret and sealed – except in these pages!
Stranded and alone at the edge of the Calaphrax Cluster, one Deathwatch kill-team must hold the line against the xenos hordes. Assailed on all sides, they alone have the strength to stem the tide… whatever the cost!
In Shops: Nov 07, 2018
SRP: $16.99
OSCAR MARTIN SOLO SURVIVORS OF CHAOS #1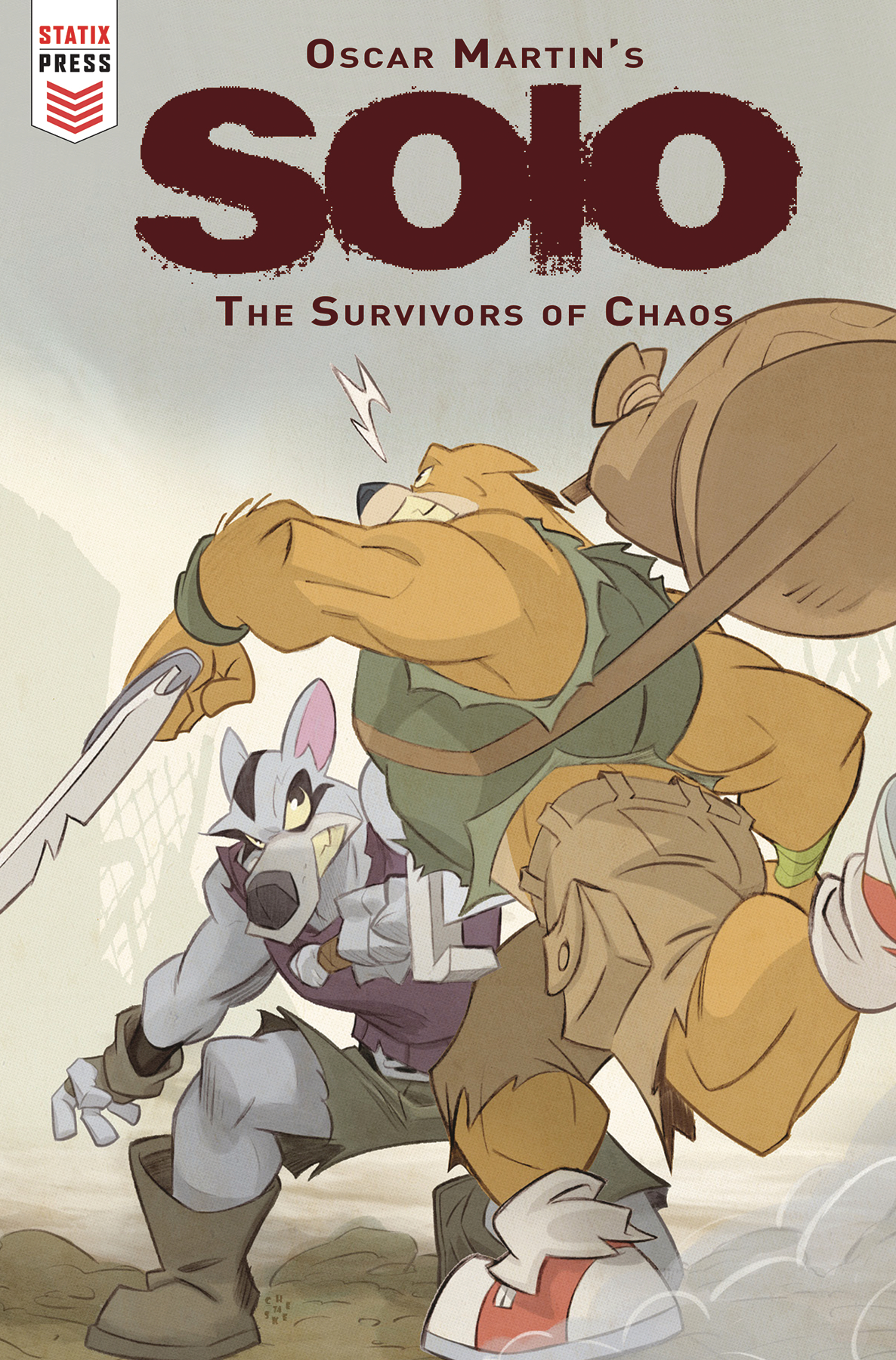 JUL182192
(W) Oscar Martin (A) Oscar Martin (CA) Sean Galloway
Road warrior? Meet rat warrior!
On an Earth ravaged by nuclear war, an array of mutant animals have repopulated the land. But these survivors of chaos are far from peaceful. Life is often short and always brutal, so when Solo's family faces starvation, the young rat wanders the cannibal wastes to become a warrior.
The Statix Press debut of Oscar Martin, award-winning veteran writer-artist of Tom & Jerry.
In Shops: Sep 26, 2018
SRP: $5.99
OSCAR MARTIN SOLO SURVIVORS OF CHAOS #1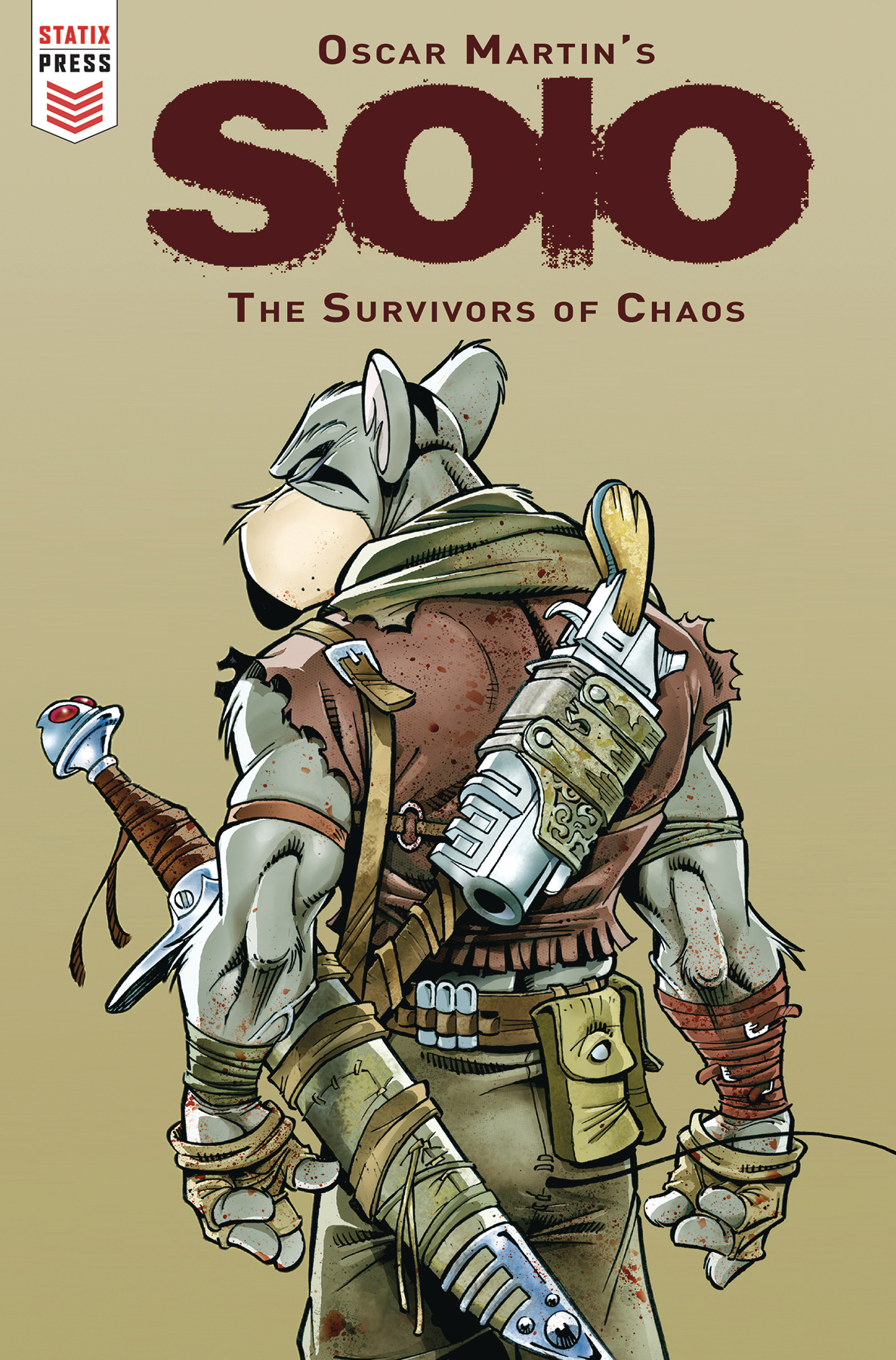 RE MIND #2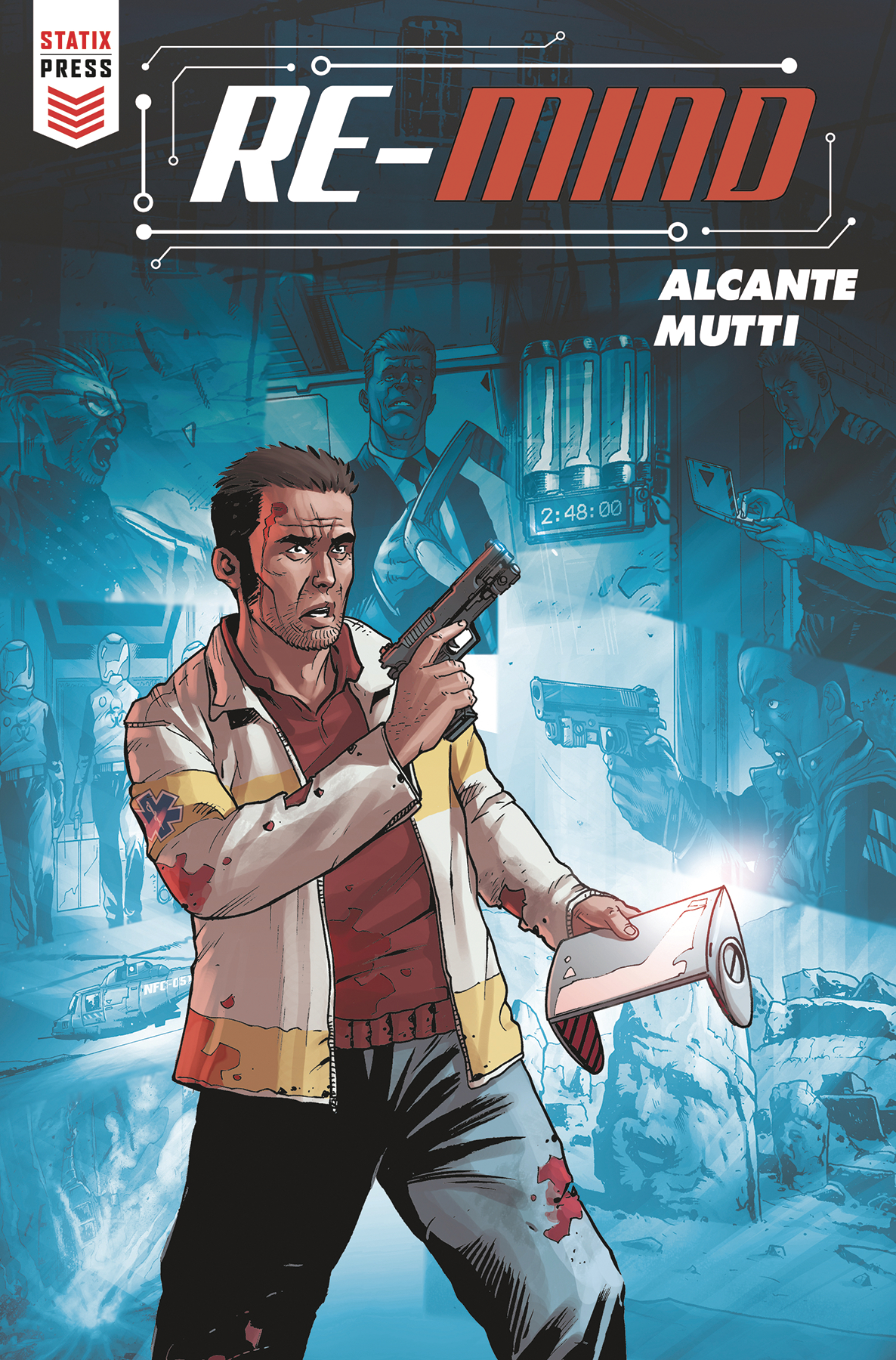 JUL182194
(W) Didier Alcante (A) Andrea Mutti
They say that when you die, your life flashes before your eyes…
The FBI have discovered how to make this a reality!
When new FBI technology puts his "slacker" son into a coma, Iraq Vet John Geb discovers a secret side to Ethan's life. The Re-Mind machine can retrieve the vital information locked away in his son's mind, but will only work on his deathbed; and while Agent McKee is willing to sacrifice Ethan to save millions from a terrorist plot, John has other plans…
A perfect blend of Total Recall and Minority Report, filtered through the lens of a post-9/11 world!
In Shops: Sep 26, 2018
SRP: $5.99
DEADLIFE #3
JUL182195
(W) Jean-Charles Gaudin (A/CA) Joan Urgell Mamba
It's the Walking Dead meets Supernatural!
Have Steven's reckless actions damned the world? The global zombie epidemic comes to a giant-sized climax!
In Shops: Sep 26, 2018
SRP: $6.99
KONUNGAR TP WAR OF THE CROWNS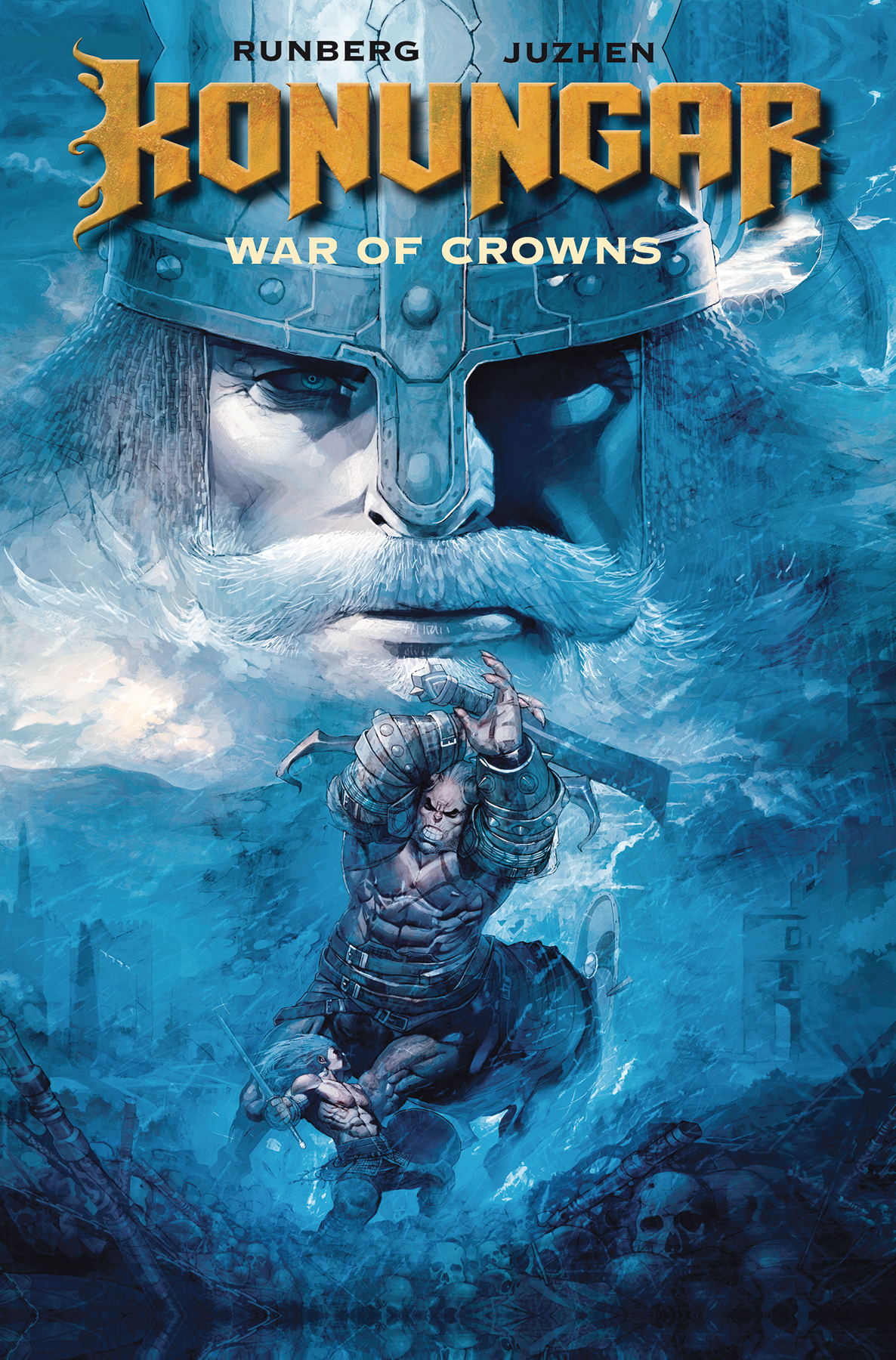 JUL182196
(W) Sylvain Runberg (A) Juzhen
Gorgeously rendered epic fantasy, Konungar is the ultimate fusion of Game of Thrones and Warcraft!
In the Viking kingdom of Alstavik, civil war rages! Royal brothers Rildrig and Sigvald each claim succession to the throne, but with their people divided, the land is ripe for a Centaur invasion! Will the warring sons join forces to face the ancient foe of the Vikings, or does Alstavik face certain doom?
In Shops: Oct 03, 2018
SRP: $19.99
MIKE HAMMER #4 CVR A RONALD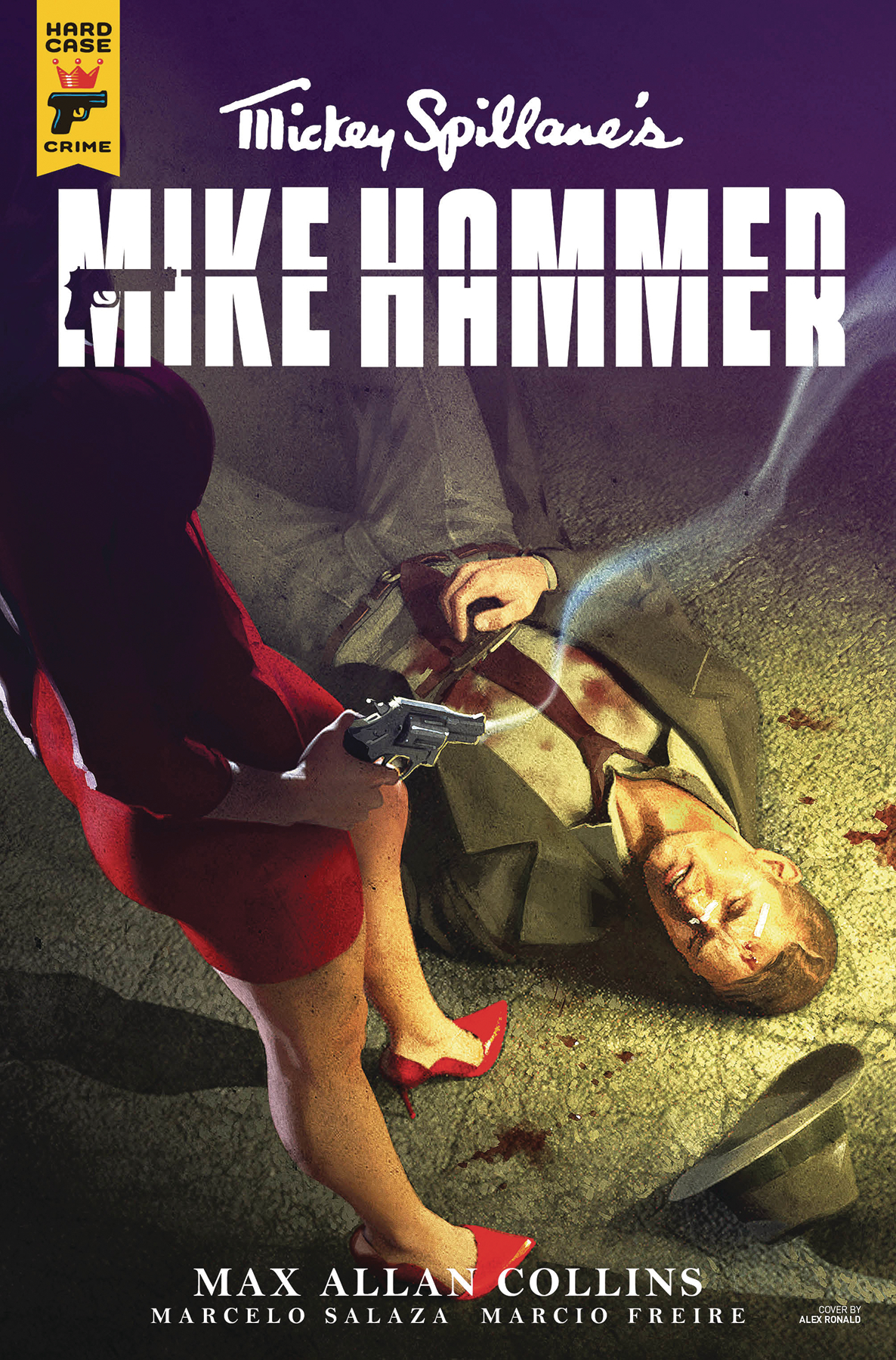 JUL182197
(W) Mickey Spillane, Max Allan Collins (A) Marcelo Salaza (CA) Alex Ronald
The bullet-riddled finale to an all-new Mike Hammer story!
Written by Max Allan Collins (Quarry, Road to Perdition), based on a plot from original creator Mickey Spillane!
In Shops: Sep 26, 2018
SRP: $3.99
MIKE HAMMER #4 CVR B CHATER
GIRL WHO DANCED WITH DEATH MILL SAGA #2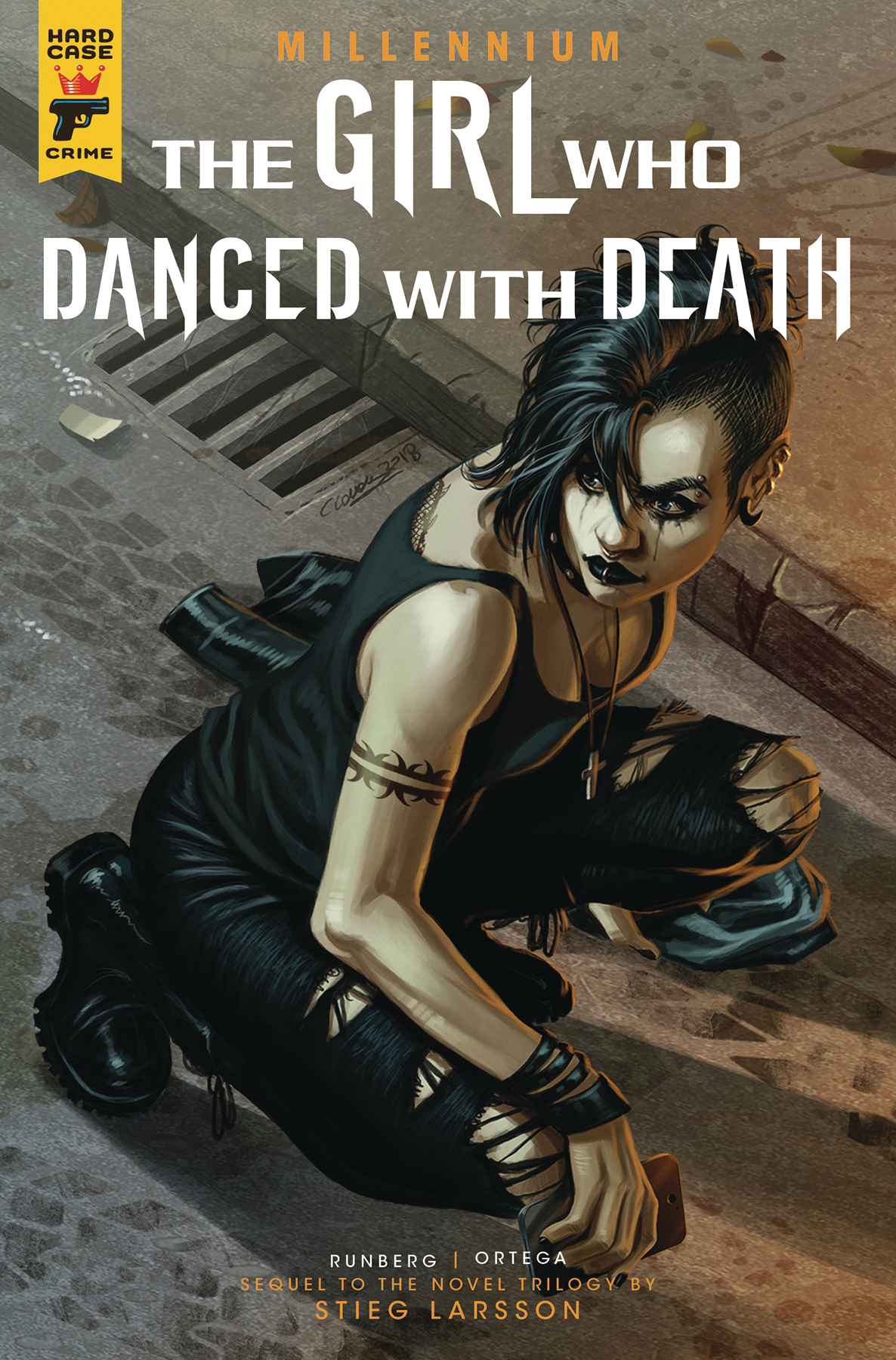 JUL182199
(W) Sylvain Runberg (A) Belen Ortega (CA) Claudia SG Iannicello
Lisbeth Salander returns in this gripping sequel to Stieg Larsson's smash hit novel series, continuing Titan's best-selling Millennium graphic novel saga.
The Swedish secret service falls into Lisbeth's sights, as she prepares to hack a gigantic data centre and expose its secret files. Unfortunately, nothing is simple, and Lisbeth soon finds herself in need of Mikael Blomkvist's help when her friend Trinity is kidnapped. In a world of conspiracy and mistrust, their investigation leads them to the secretive group known only as 'Sparta'…
In Shops: Sep 19, 2018
SRP: $5.99
GIRL WHO DANCED WITH DEATH MILL SAGA #2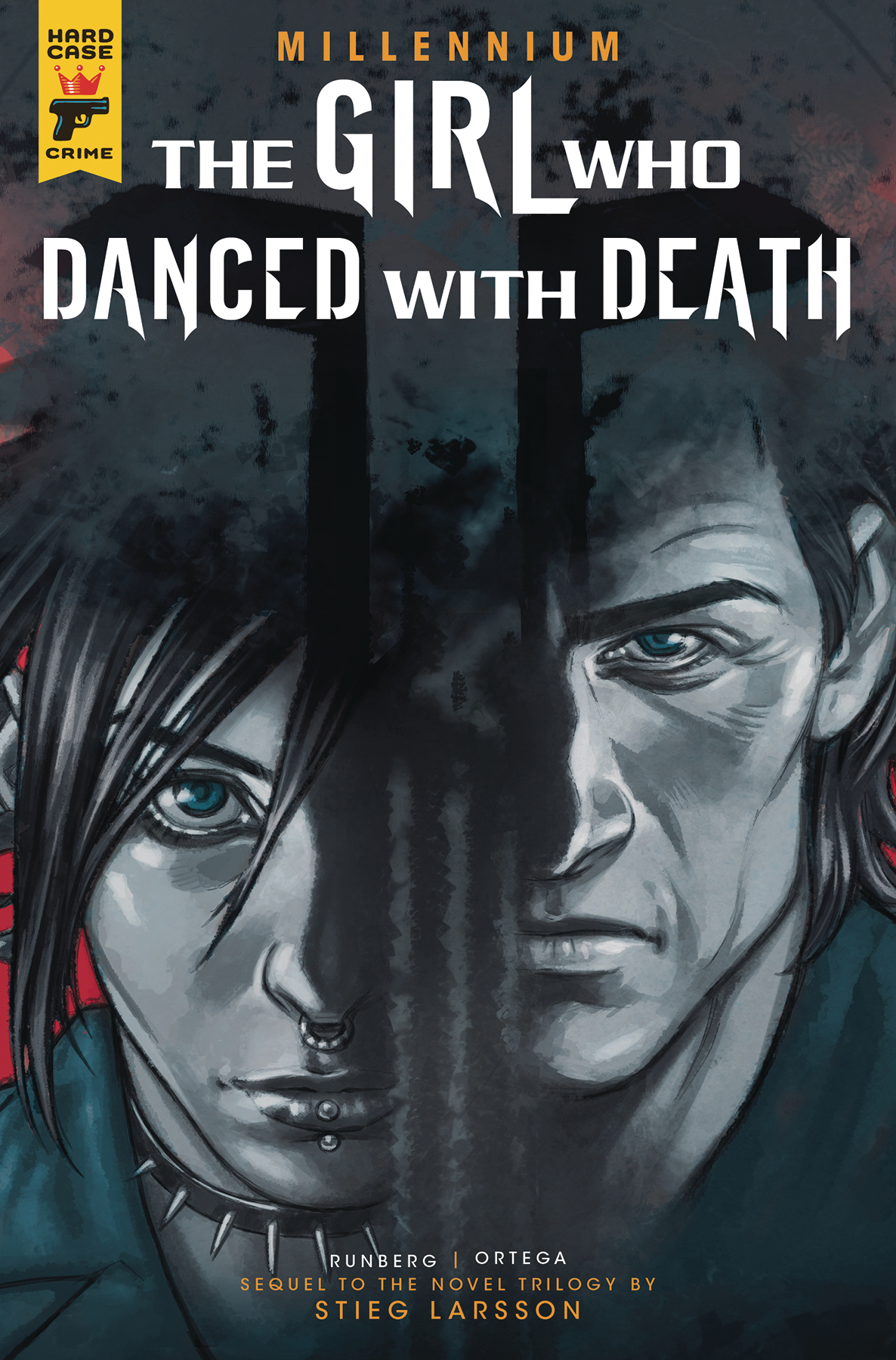 RAID #2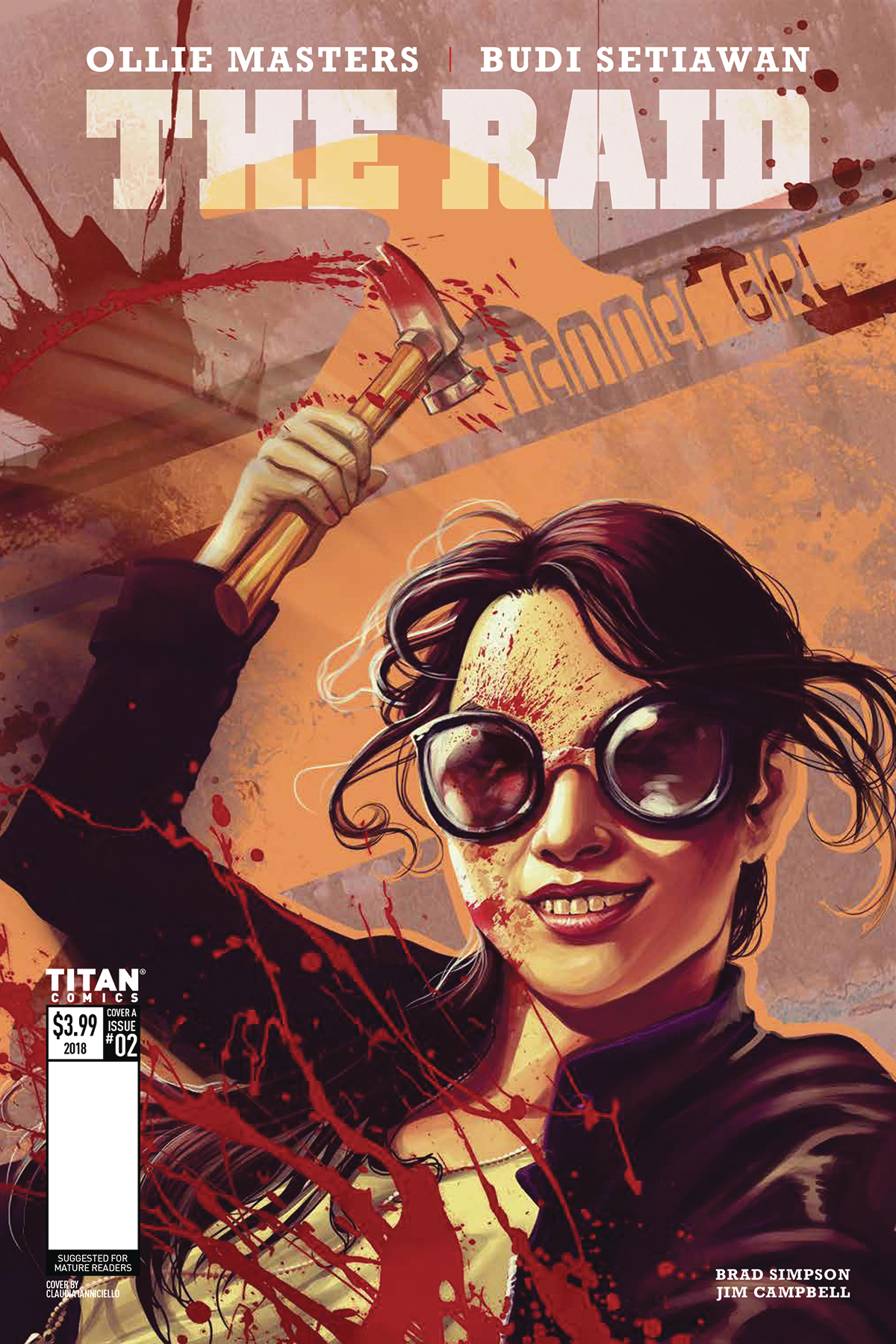 JUL182201
(W) Ollie Masters (A) Budi Setiawan (CA) Claudia SG Iannicello
As the events of the second movie rage, Rama, main character of The Raid, is trapped in prison. Can he protect an undercover cop? Can he even protect himself? Meanwhile, Jakarta crime boss Bejo begins causing havoc in the outside world as he strives to gain more and more power – ably assisted by two familiar faces: Hammer Girl and Baseball Bat Man…
In Shops: Sep 05, 2018
SRP: $3.99
RAID #2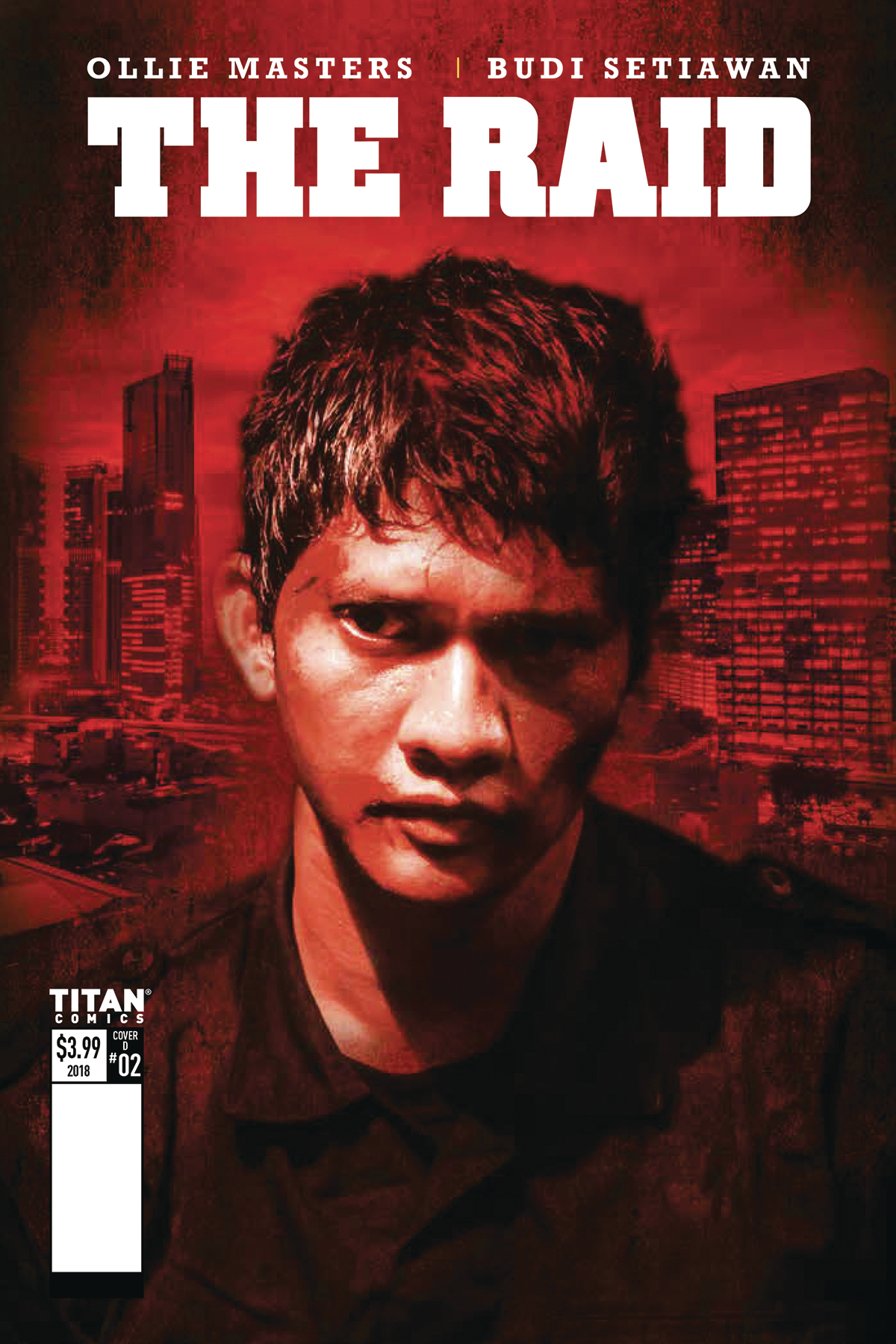 RIVERS OF LONDON WATER WEED #4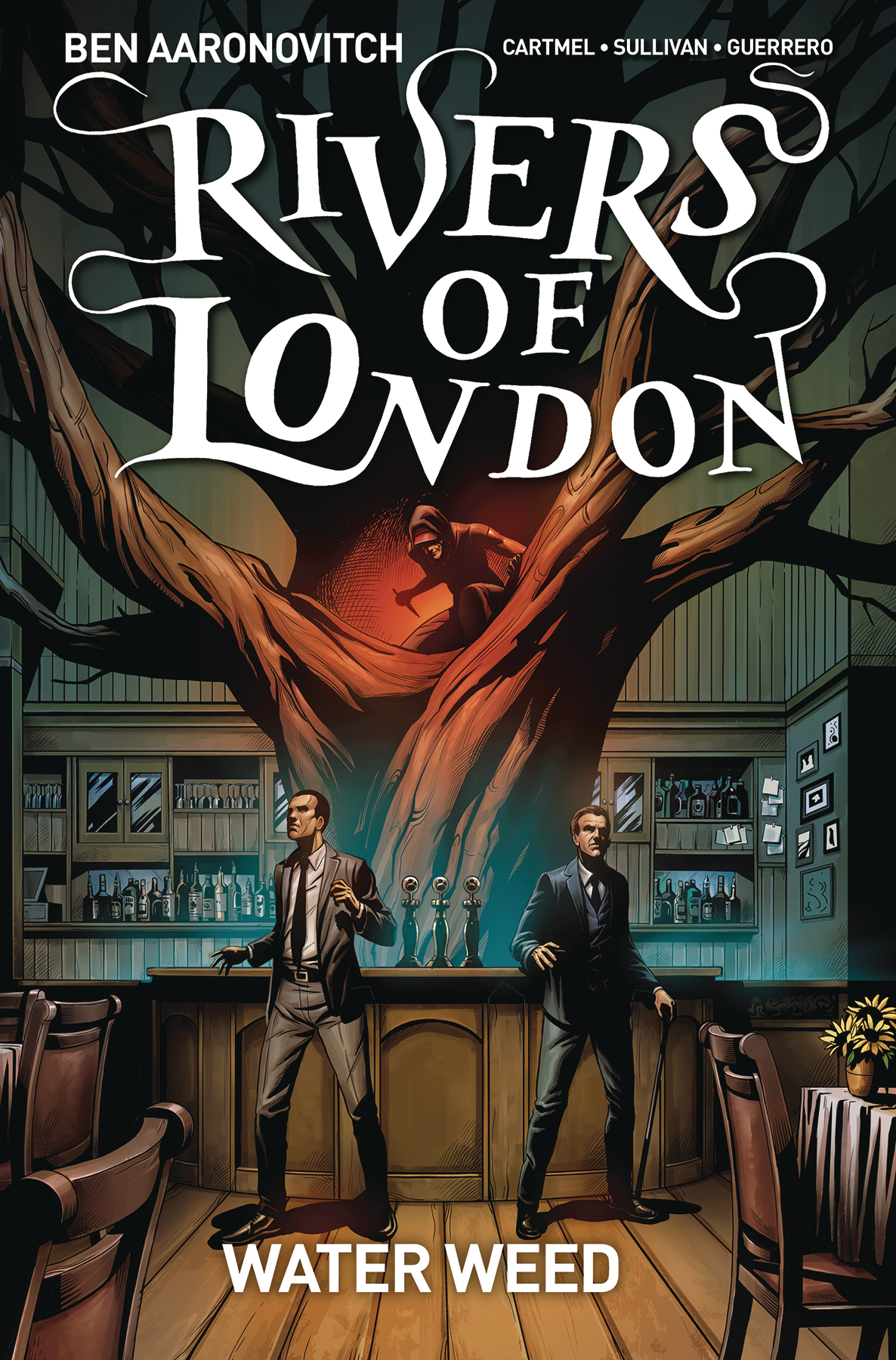 JUL182203
(W) Ben Aaronovitch, Andrew Cartmel (A) Lee Sullivan (CA) Illeighstration
Spring Breakers meets Pulp Fiction on the banks of the Thames!
When two of the less well behaved river goddesses, Chelsea and Olympia, decide to earn a few quid on the side, Peter Grant and Bev find themselves drawn into a sordid cannabis-smuggling operation, controlled by London's new queenpin of crime – the brutal and beautiful Hoodette!
In Shops: Sep 19, 2018
SRP: $3.99
ASSASSINS CREED CONSPIRACIES #2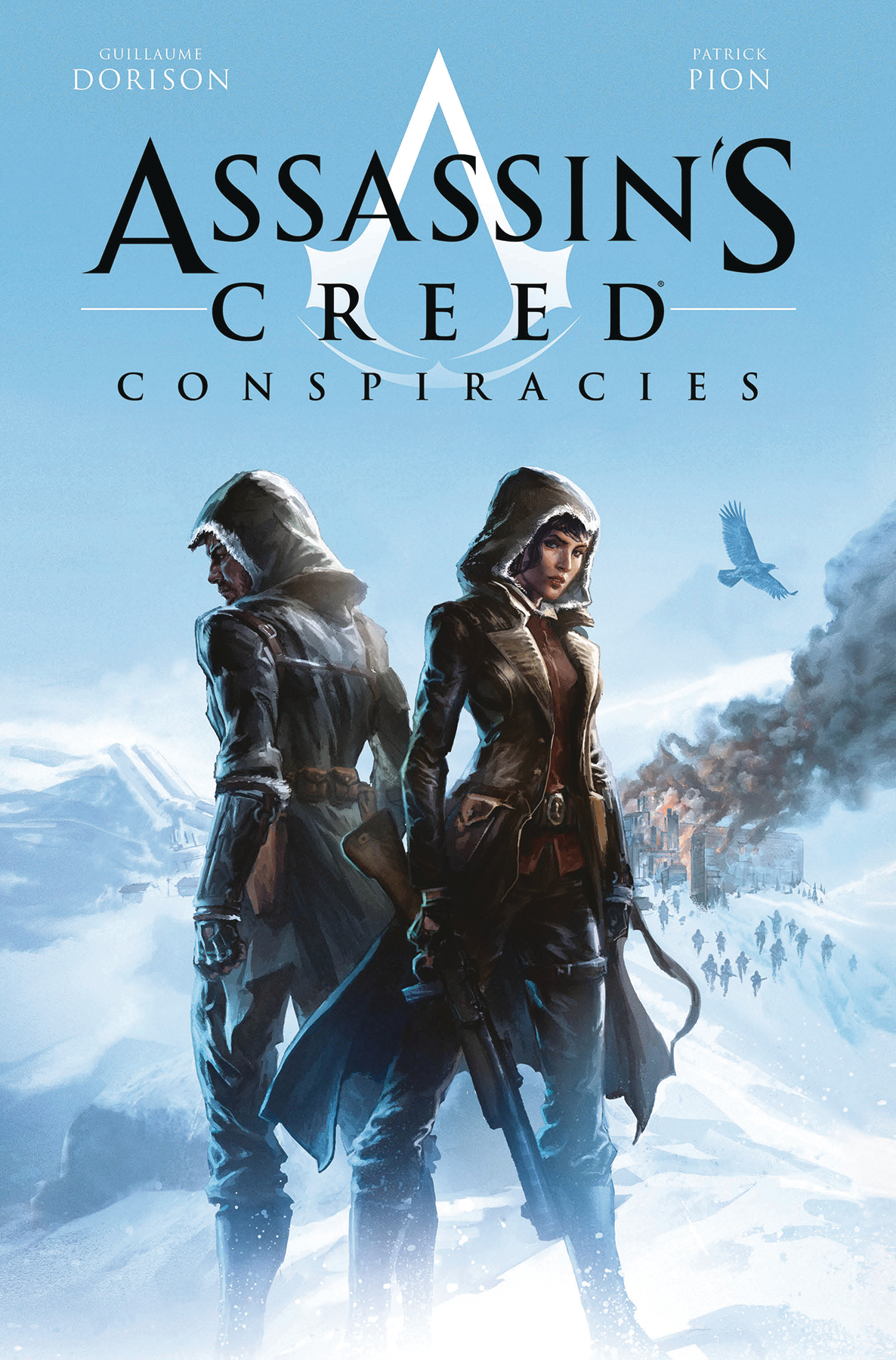 JUL182204
(W) Guillaume Dorison (A) Patrick Pion
Featuring a brand new Assassin set against the backdrop of World War II.
As the atomic age dawns, fresh new assassin Eddie Gorm infiltrates the Templars to foil their plans to create a devastating new weapon.
A quest for revenge clashes with the race for the atomic bomb, dynamically illustrated by artist Patrick Pion!
In Shops: Sep 05, 2018
SRP: $5.99
TANK GIRL ALL STARS #4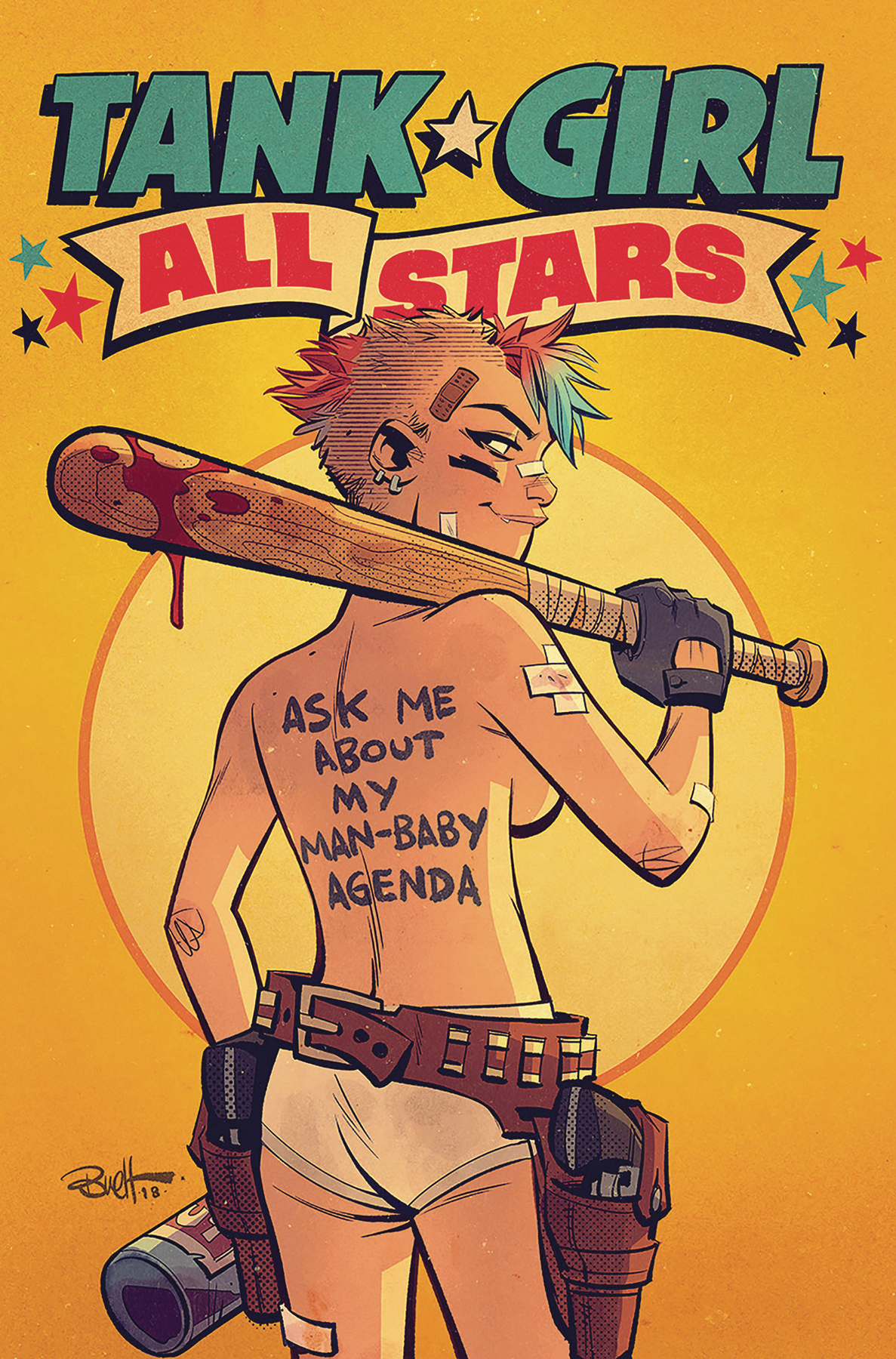 JUL182205
(W) Alan Martin (A) Jim Mahfood (A/CA) Brett Parson
Tank Girl's 30th anniversary birthday celebrations come to an unruly (and possibly literal) climax!
In Shops: Sep 19, 2018
SRP: $3.99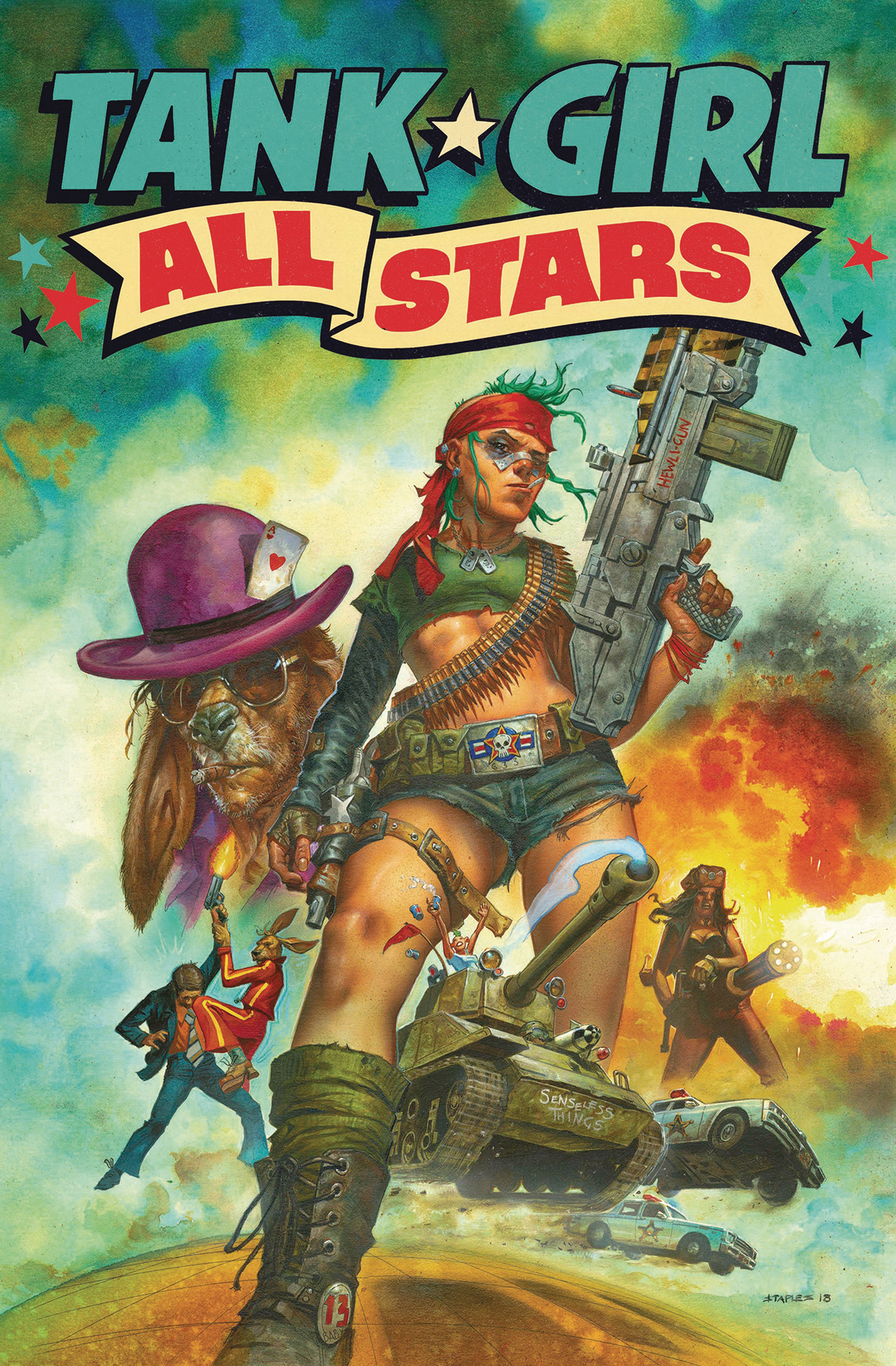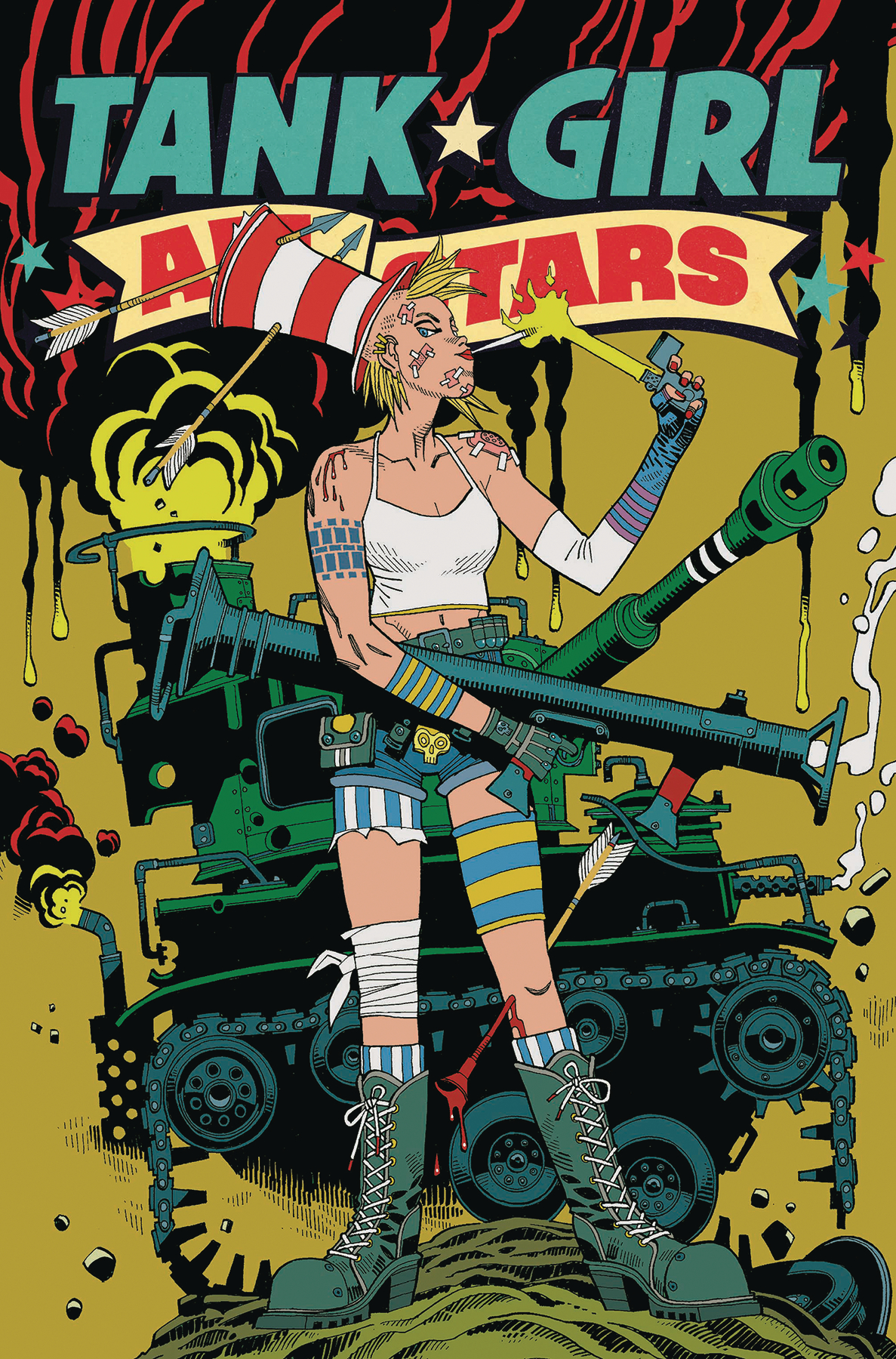 BLACK PANTHER ULT SOUVENIR GUIDE SC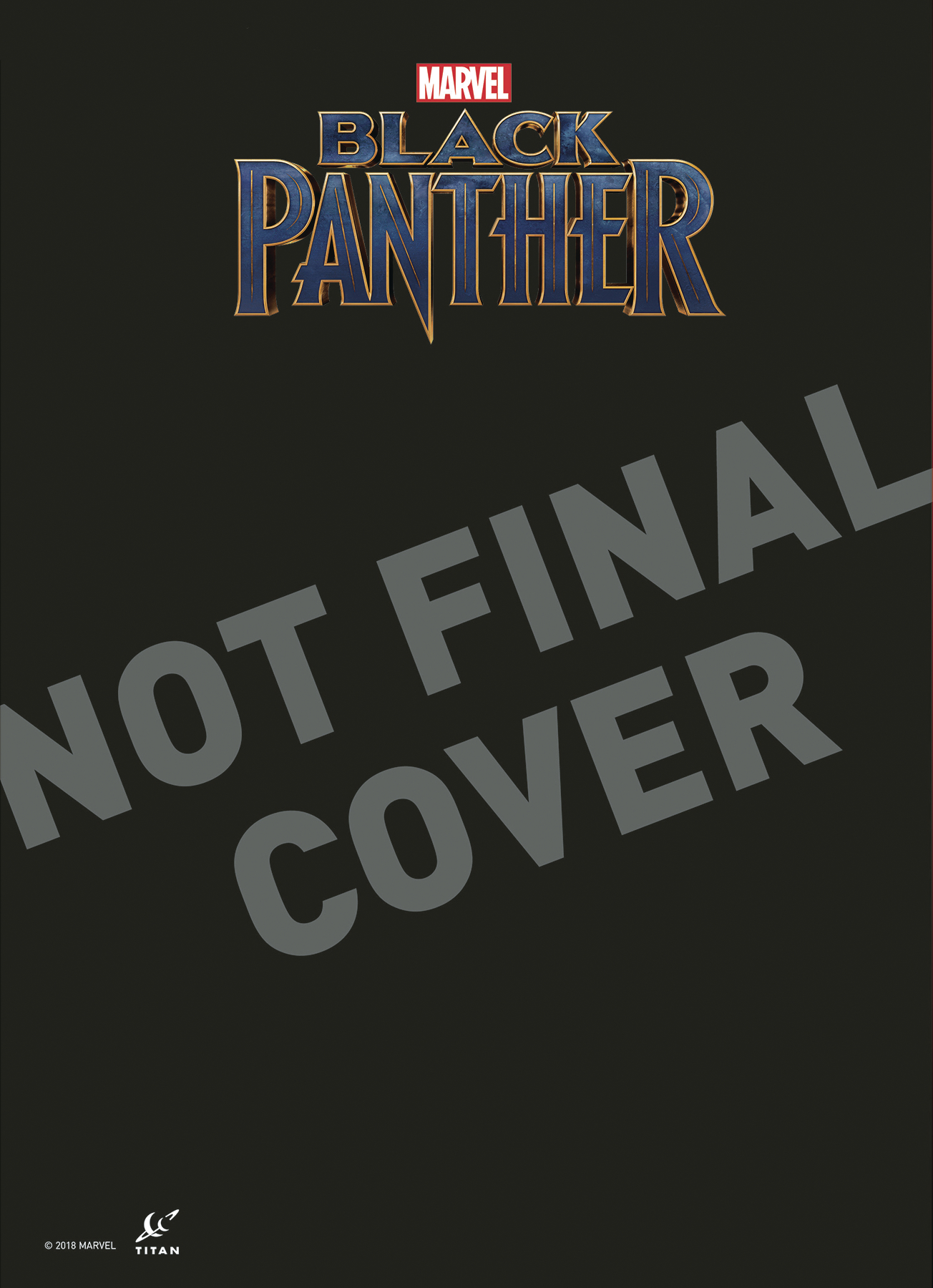 JUL182208
Discover the secrets behind one of Marvel Studios' biggest movie blockbusters, and uncover the story behind the making of Black Panther!
With revealing behind-the-scenes photos from the movie sets, stunning concept art revealing the beautiful, mysterious nation of Wakanda, and interviews with the cast and crew of the film, this stunning collector's book is packed with images and articles. A must-have for all fans of everything Marvel!
In Shops: Nov 07, 2018
SRP: $19.99
STAR WAS LAST JEDI ULT SOUVENIR GUIDE SC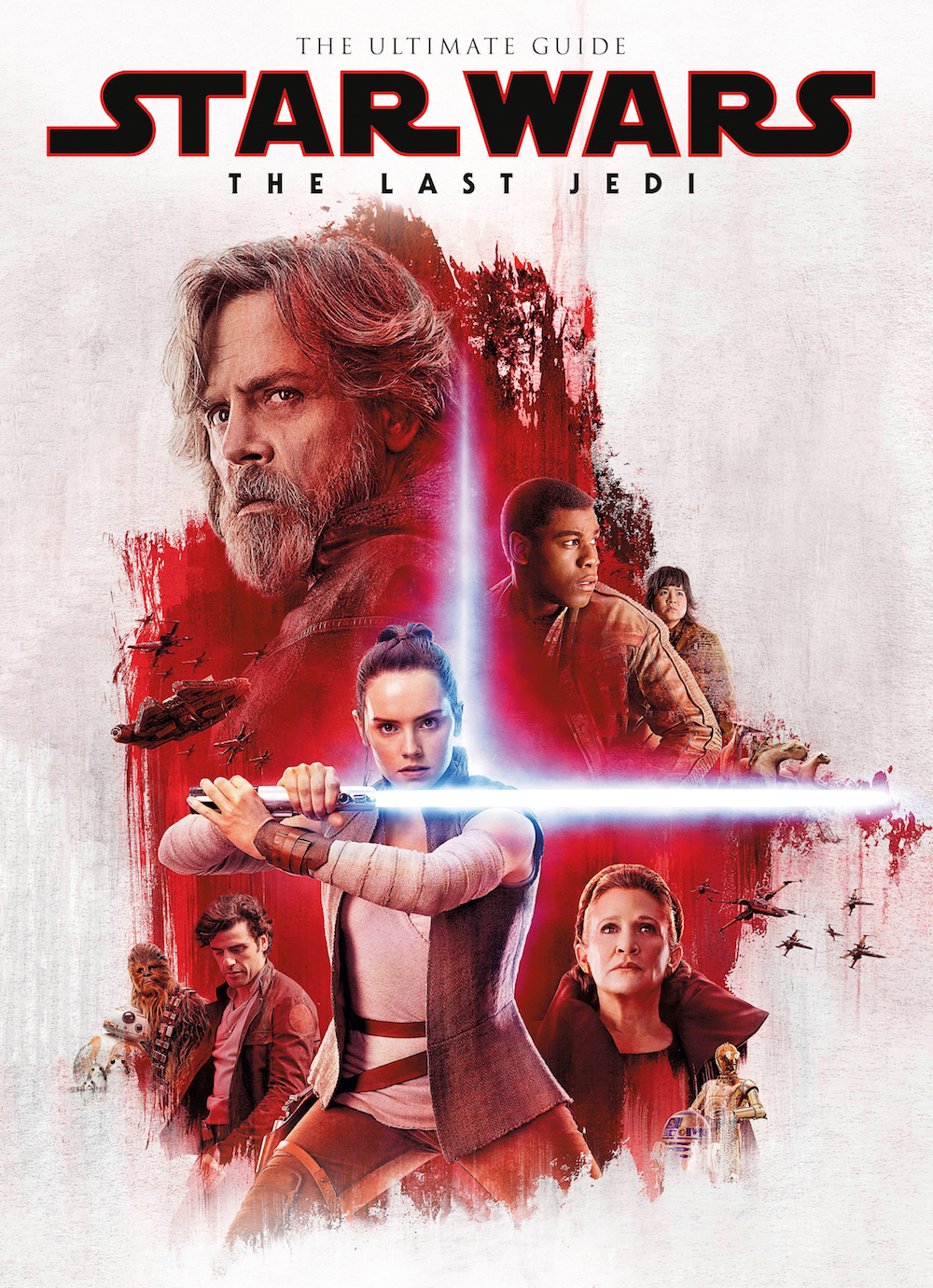 JUL182209
A deluxe collector's edition offering a behind-the-scenes guide to the latest Star Wars film, The Last Jedi.
Scene-by-scene trivia and information from the latest Star Wars movie, The Last Jedi, along with interviews with the cast and crew of the film. Also features fantastic images and production art. An essential companion to the film and for all fans of the saga.
In Shops: Nov 14, 2018
SRP: $19.99
STAR TREK MAGAZINE #68 NEWSTAND ED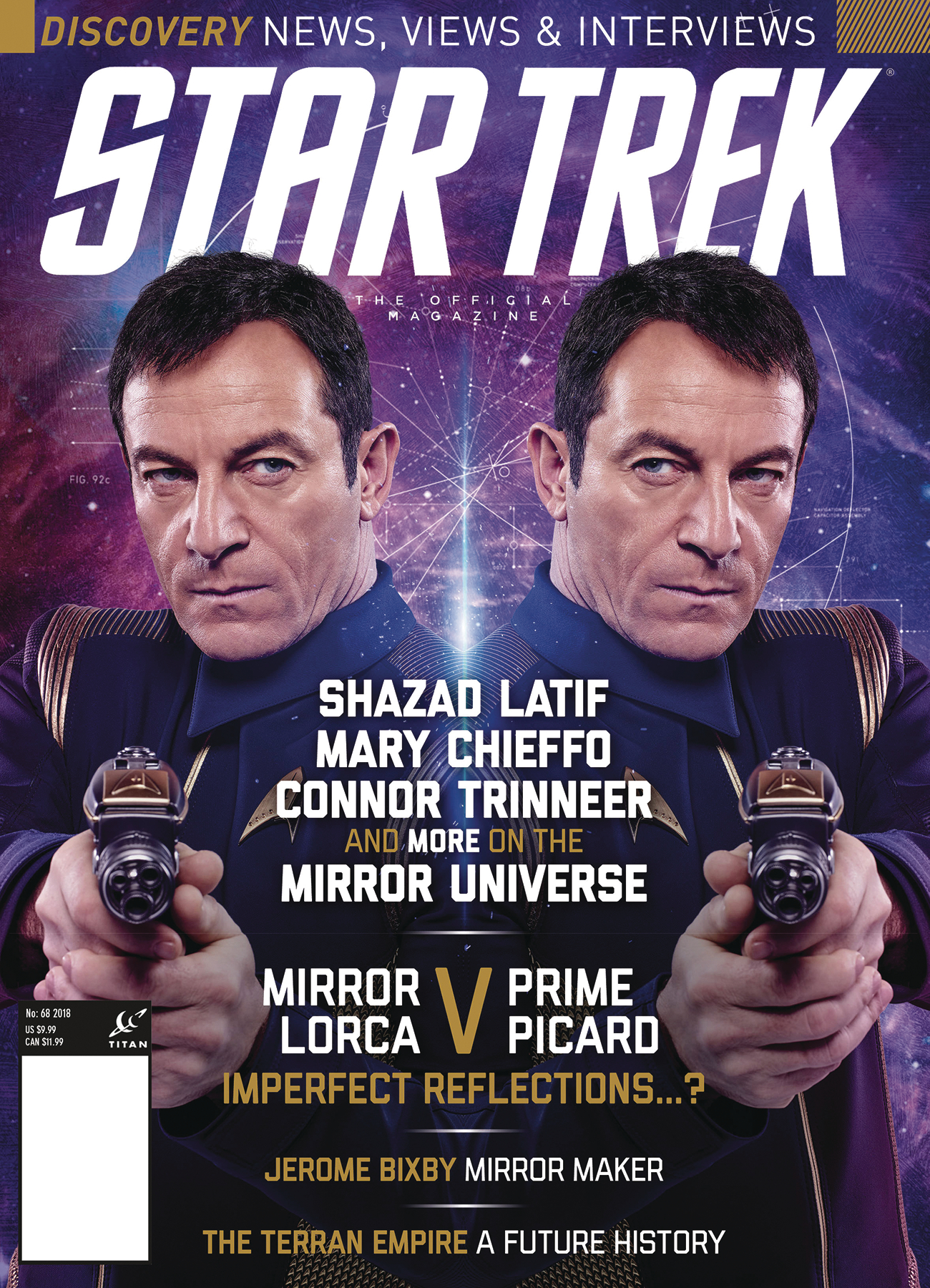 JUL182210
A Mirror Universe Special!
 Â
Featuring interviews with Shazad Latif (Tyler), Mary Chieffo (L'rell), Connor Trinneer (Trip), Walter Koenig (Chekov), and Nana Visitor (Kira) on their characters' experiences with the Mirror Universe.
 Â
Exploring the origins and (future) history of the Mirror Universe – on TV and in comic books!
 Â
Mary Wiseman interview: Star Trek: Discovery's Tilly on her voyage of self-discovery.
In Shops: Sep 12, 2018
SRP: $9.99
STAR TREK MAGAZINE #68 PX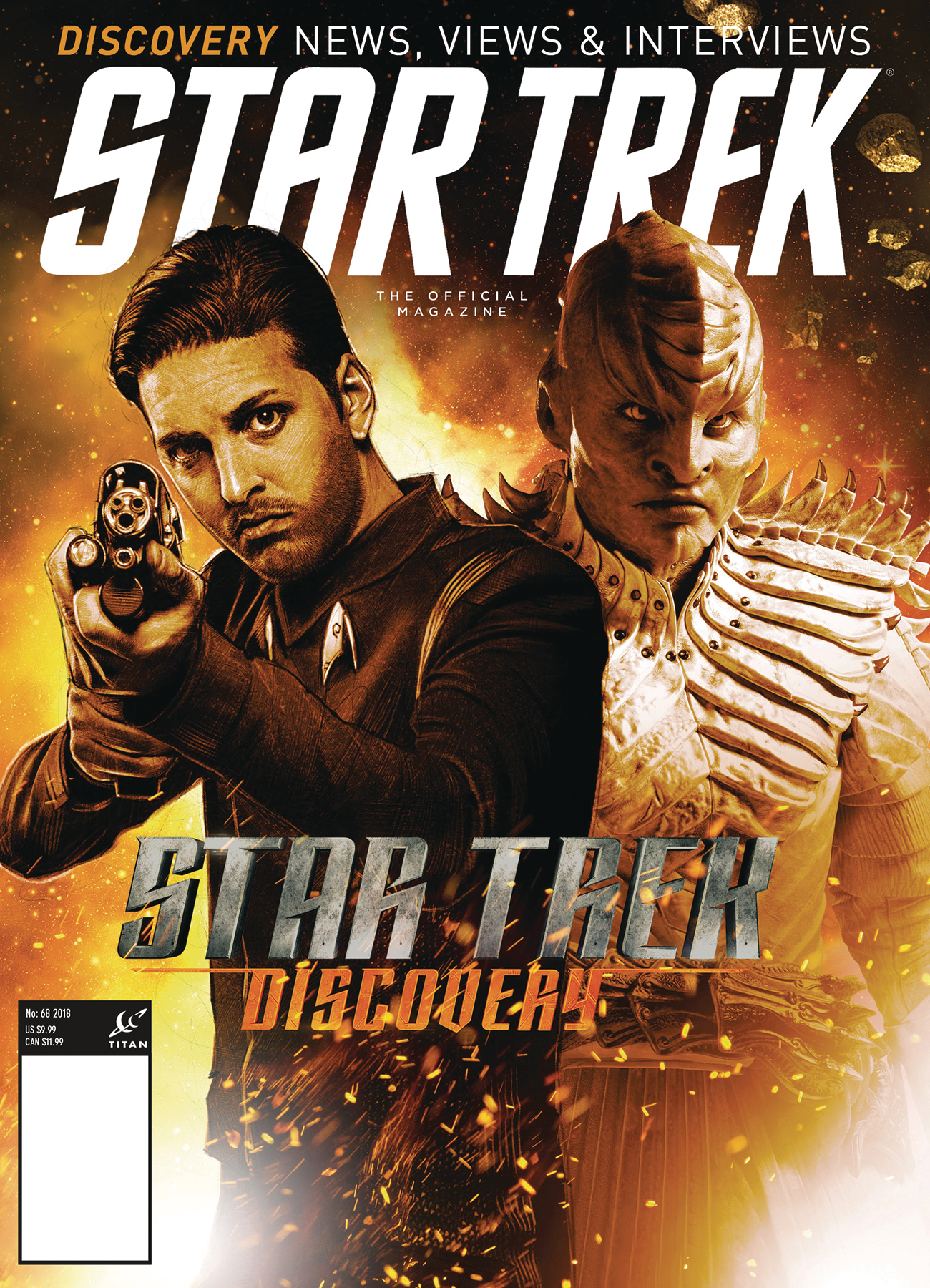 JUL182211
A Mirror Universe Special!
 Â
Featuring interviews with Shazad Latif (Tyler), Mary Chieffo (L'rell), Connor Trinneer (Trip), Walter Koenig (Chekov), and Nana Visitor (Kira) on their characters' experiences with the Mirror Universe.
 Â
Exploring the origins and (future) history of the Mirror Universe – on TV and in comic books!
 Â
Mary Wiseman interview: Star Trek: Discovery's Tilly on her voyage of self-discovery.
In Shops: Sep 12, 2018
SRP: $9.99
ALIEN COVENANT DAVIDS DRAWINGS SLIPCASED HC
TITAN BOOKS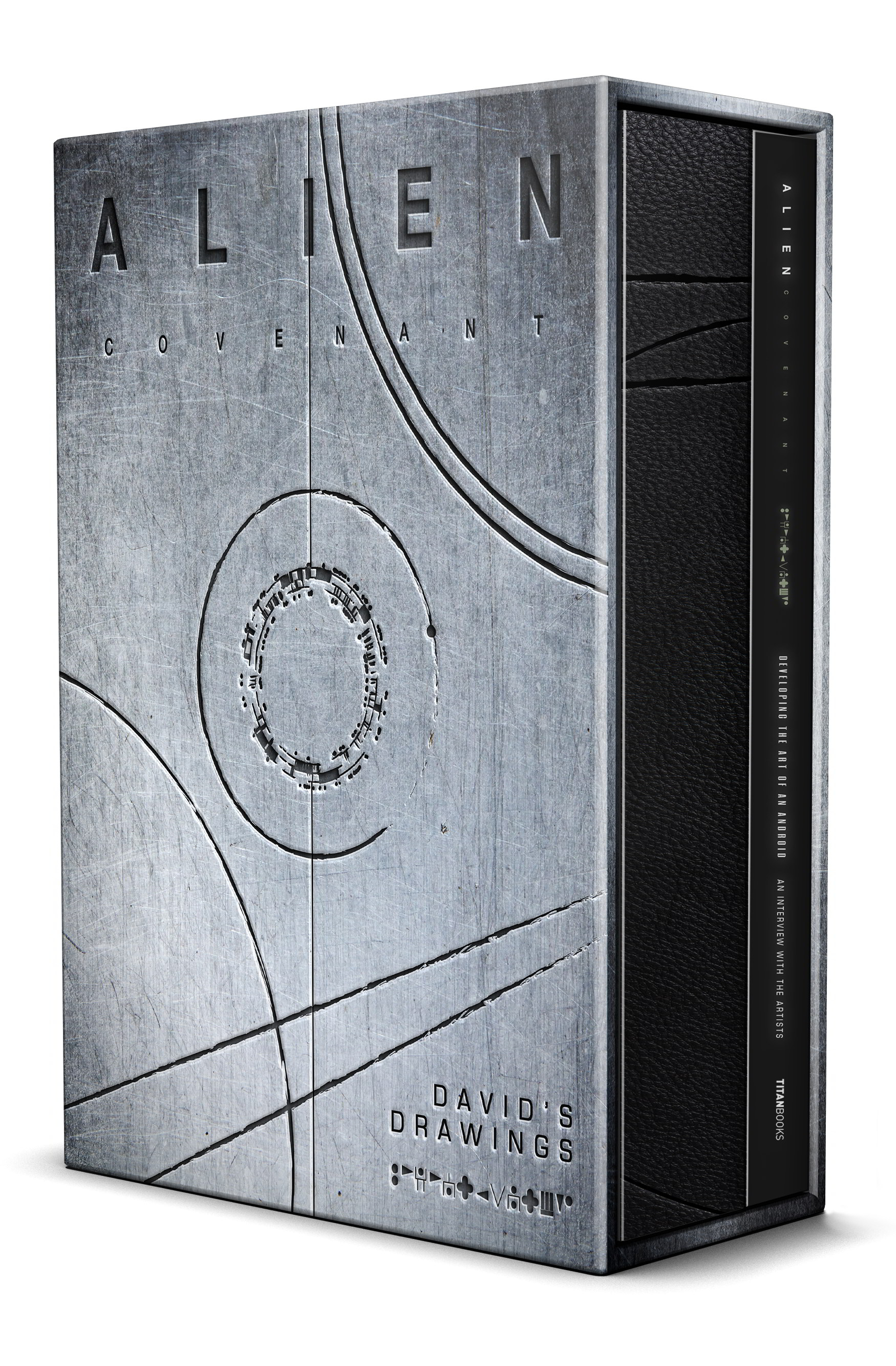 JUL182212
(W) Dane Hallett, Matt Hatton
This exclusive collection, containing two books, gives readers an insight into the most intriguing character from the Alien prequels. The in-universe sketchbook contains over two hundred illustrations from the set and will take you inside the mind of David. Then read Developing the Art of an Android for an interview with Dane Hallett and Matt Hatton, the artists behind all of the beautifully grotesque sketches.
In Shops: Sep 05, 2018
SRP: $49.95
ART OF ALIEN ISOLATION HC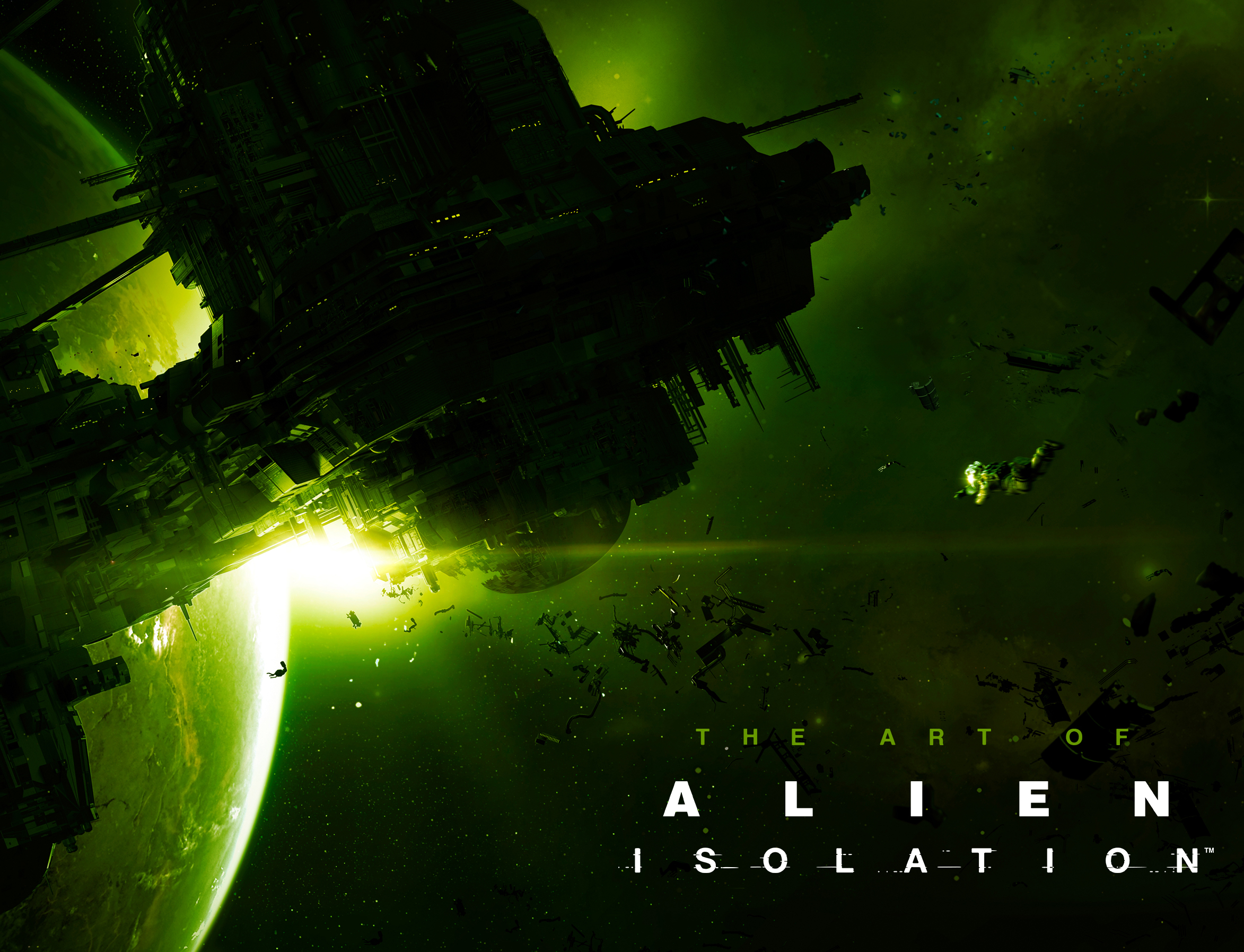 JUL182213
(W) Andy McVittie
The Art of Alien: Isolation is a high-end art book featuring over 300 images from the latest game in the critically and commercially acclaimed Alien franchise, which hits shelves in October. Taking players back to the survival horror atmosphere of the first film, Alien: Isolation features Amanda Ripley, daughter of the original film hero, as the main character trying to survive on a wrecked space station. This book is the ultimate gallery of the game, a must-have for any fan. This is a lavish high-end art book featuring exclusive concept art and creator commentary from the team at Creative Assembly.
In Shops: Aug 22, 2018
SRP: $34.95
ALIEN ILLUSTRATED STORY FACSIMILE ED TP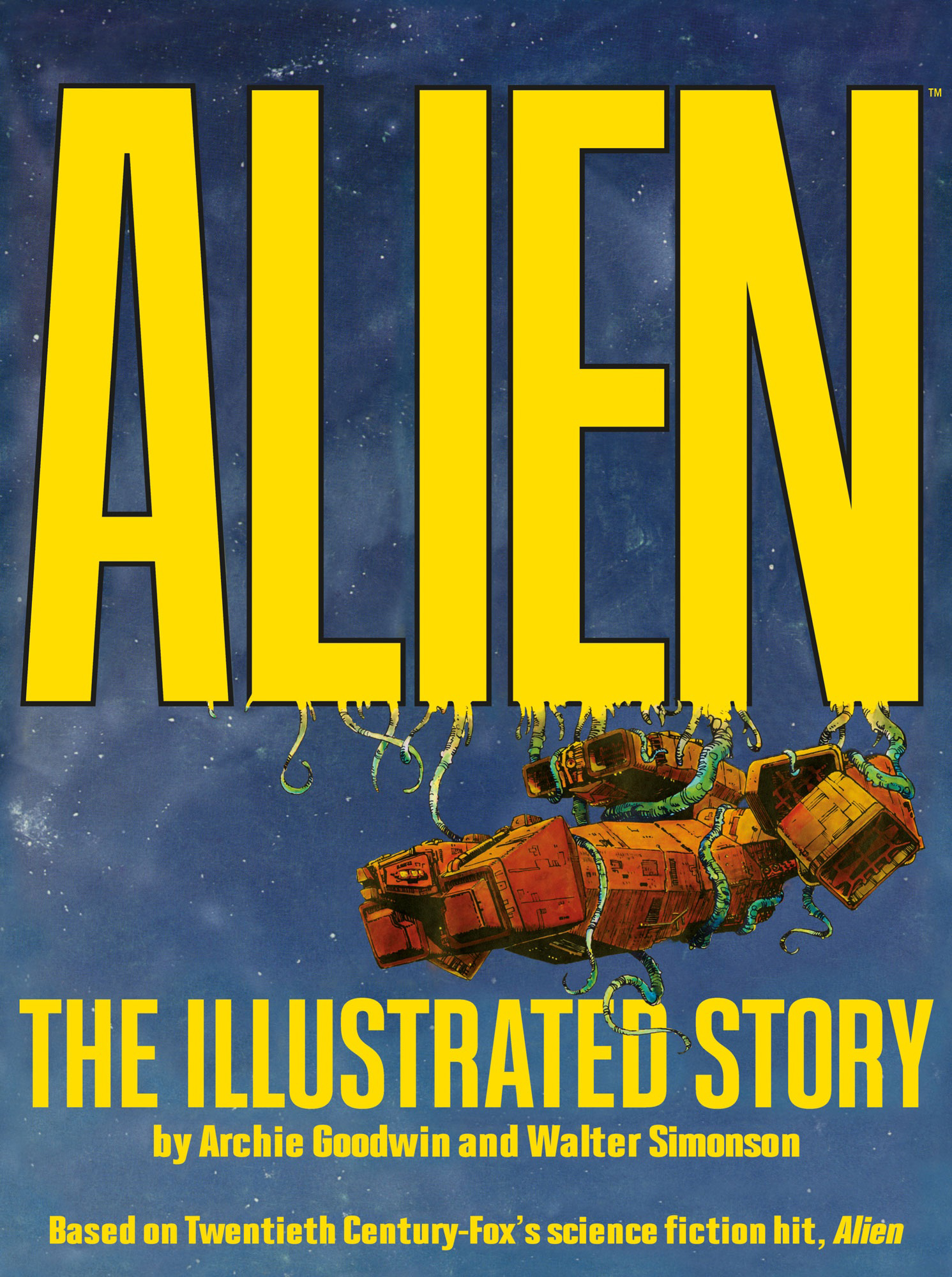 JUL182214
(W) Archie Goodwin (A/CA) Walter Simonson
Two of comics' greatest talents – Walt Simonson and Archie Goodwin – joined forces to bring Ridley Scott's epic Alien to the comic book page, including scenes cut from the final movie! This brand-new softcover edition of Alien: The Illustrated Story, released to coincide with Scott's latest sci-fi epic, Prometheus, has been carefully reproduced from the original artwork in Walt Simonson's studio. The limited run Artist's Edition presents the story for the very first time in a huge 14″ x 17″ hardcover. The Artist's Edition also includes never-before-published color try out pages, early sketches and Archie Goodwin's complete annotated script, and an interview with Walt Simonson, providing an in-depth view into the creation of a legendary comic.
In Shops: Aug 15, 2018
SRP: $14.95