It may be heavy enough to knock out a random stranger unfortunate to pass underneath your window when you have your copy precariously balanced on on the edge of a balcony while doing the hokey cokey — but at least if it's in paperback, it won't actually kill them.
Alan Moore's second novel, Jerusalem, weighing in at two-thirds of a million pages, will be published in paperback in the USA by Liveright in September. Here's the solicitation — as well as David Small's new graphic novel Home After Dark also coming to comic book stores in September.
ALAN MOORE JERUSALEM SC NOVEL
JUL182025
(W) Alan Moore
The New York Times-bestseller from the author of Watchmen and V for Vendetta finally appears in a one-volume paperback. In decaying Northampton, eternity loiters between housing projects. Among saints, kings, prostitutes, and derelicts, a timeline unravels: second-century fiends wait in urine-scented stairwells, delinquent specters undermine a century with tunnels, and in upstairs parlors, laborers with golden blood reduce fate to a snooker tournament. Through the labyrinthine streets and pages of Jerusalem tread ghosts singing hymns of wealth and poverty. They celebrate the English language, challenge mortality post-Einstein, and insist upon their slum as Blake's eternal holy city.
In Shops: Sep 26, 2018
SRP: $24.95
HOME AFTER DARK GN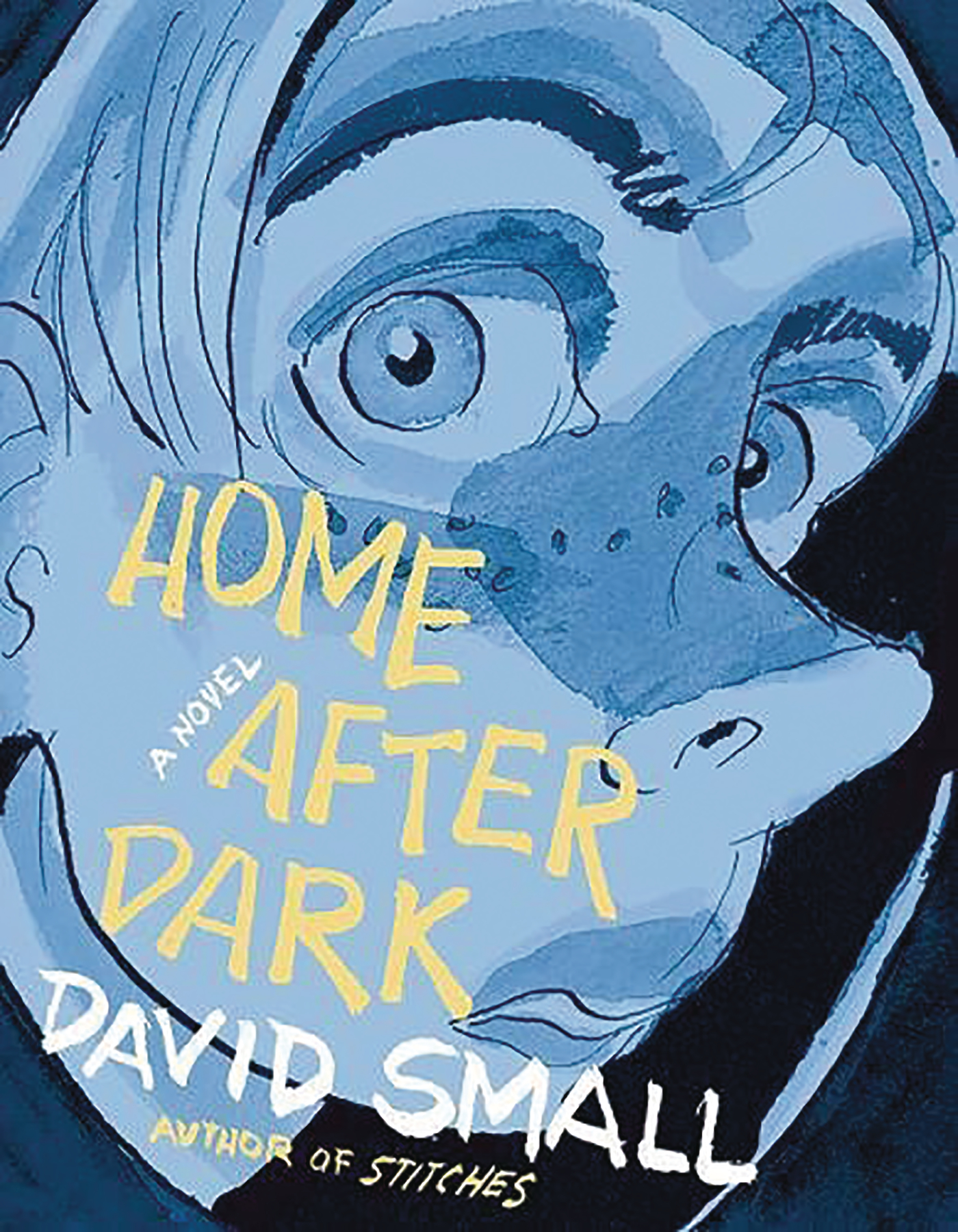 (W) David Small (A/CA) David Small
David Small's long-awaited graphic novel is a savage portrayal of male adolescence gone awry like no other work of recent fiction or film. Thirteen-year-old Russell Pruitt, abandoned by his mother, follows his father to sun-splashed California in search of a dream. Suddenly forced to fend for himself, Russell struggles to survive in Marshfield, a dilapidated town haunted by a sadistic animal killer and a ring of malicious boys who bully Russell for being "queer." Rescued from his booze-swilling father by Wen and Jian Mah, a Chinese immigrant couple who long for a child, Russell betrays their generosity by running away with their restaurant's proceeds. Home After Dark becomes a new form of literature in this shocking graphic interpretation of cinema verite..
In Shops: Sep 26, 2018
SRP: $27.95
(Last Updated
June 20, 2018 2:16 pm
)
Related Posts
None found