Resident Evil 2 is one of my favorite titles from the PS1 era — and next to Silent Hill 2, it's one of the few '90s games that creeped me the hell out. The game took all the best parts from the first game and made them better while fixing a lot of the issues the first game had. I can't describe the joy I had seeing a trailer for the Remastered version trailer, which was doubled when I visited the Capcom booth at E3 and learned I'd be trying a demo of the game.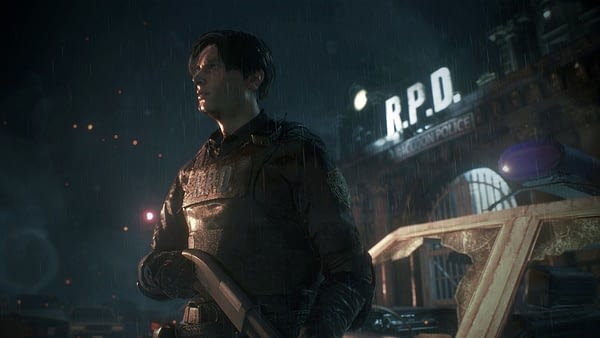 The demo we played put us in the shoes of Leon just outside of the Racoon City Police Department, so no chance to play Claire this time around. You get a chance to wander the halls of the station when you see the outbreak totally decimated the city and how the former museum turned PD hub was basically a command center until it became too much to handle. Storyline-wise, it plays like the original as you find the last dying lieutenant on the floor and need to explore the station to get to the secret exit. All the clues are the same but changed a little so those of us with a good memory couldn't just instantly crack the safe or the desk.
However… two key changes to make note of. First, music has been added to the darkness that is just the right tone to put you on edge. And second, jump scares and zombies aren't where they should be. I was expecting key points in the exploration of the station to come at me and I was ready for them, but they never happened. Then, I got surprised several times when more zombie cops showed up out of the blue. In fact, I ran out of bullets and died about 25 minutes into the demo. So while it is a remaster, it has been changed to offer a new element of terror to those familiar with the game. I look forward to playing Resident Evil 2 Remastered in January 2019.
Enjoyed this article? Share it!