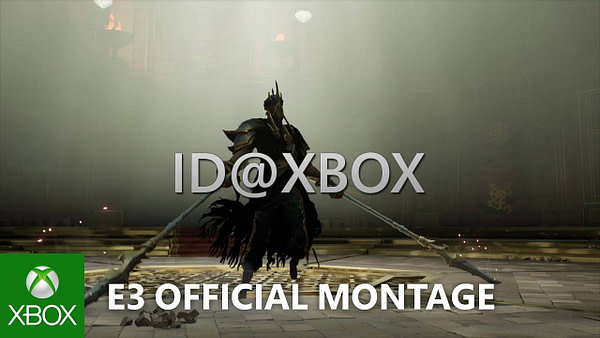 While the Xbox E3 show is always a mess of trailers that's nearly impossible to keep track of, the worst thing Microsoft does is drop all of their indie games into a montage that never really gets any verbal recognition by anyone, because we're all too busy trying to keep up with the major announcements. But the ID @ Xbox Showcase shouldn't be ignored, because it reminds you that there is more to the Xbox One than AAA titles. Now, the PlayStation 4 very quickly became the indie console this generation, but Microsoft has tried pretty hard to change that. However, this year, the only indie games that got much screen time were Ori and the Will of the Wisps and Tunic. Oh, and the Cuphead DLC.
However, there are far more than a handful of indie games coming to the console that got snazzy new E3 trailers, or parts of trailers anyhow. Some of them are absolutely fascinating, some we've heard of before, and some are brand new. You just didn't notice in the maze of sensory overload that was the Xbox E3 conference.
The E3 2018 ID@Xbox Showcase includes glimpses of:
Outer Wilds
Afterparty
Kingdom: Two Crowns
The Golf Club 2019
Warhammer: Vermintide II
Fringe Wars
Below
Conqueror's Blade
Waking
Children of Morta
Raji
Super Meat Boy Forever
Planet Alpha
Cuphead
Tunic
Session
Generation Zero
Sable
Bomber Crew
Harold Halibut
Black Desert
Islands of Nyne: Battle Royale
The Wind Road
War Groove
Totem Teller
Dead Cells
Ashen
You can watch the showcase below.
See what's new from ID@Xbox in 2018 – Incredible games, diverse creators, new experiences. Xbox is home to the best, most creative and innovative games coming from Independent developers.