What a week it's been for trailers, and now we have this one to close us out (unless something else premieres tomorrow). In his second attempt at some Oscar gold, director Damien Chazelle is directing First Man about the famous mission to the moon. With an absolutely killer cast including Ryan Gosling as Neil Armstrong, the movie already looks fantastic. We got the first trailer and the first poster today.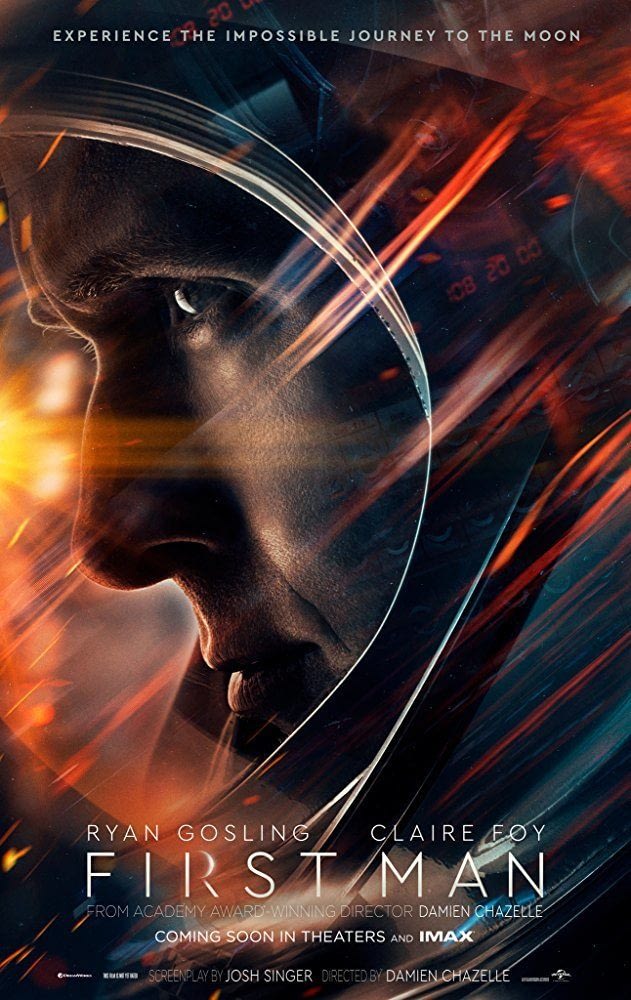 This is promising to be a character piece that explores the mindset of men who would risk it all on a mission like the one to the moon, as well as how that would affect their family members. That's the kind of stuff that wins you awards, but it's nice to see it set in a time period that isn't World War II.
Summary: A look at the life of the astronaut, Neil Armstrong, and the legendary space mission that led him to become the first man to walk on the Moon on July 20, 1969.
First Man, directed by Damien Chazelle, starring Ryan Gosling, Claire Foy, Pablo Schreiber, Kyle Chandler, Jon Bernthal, and Jason Clarke. It will be released on October 12th.
Enjoyed this article? Share it!