The world of Watchmen saw vigilante superheroes banned by the US government, with some becoming licensed individuals working with the government and taking their masks off. Yes, it's like what happened with The Incredibles.
In the last few issues, Doomsday Clock has shown a similar thing beginning to happen in the DC Universe, with protests against superheroes and Batman in particular, lined up with a popularised theory, the Supermen Theory that the US government is behind the creation of superheroes, and creating the whole superhero economy of the world, fuelled by Killer Frost's testimony…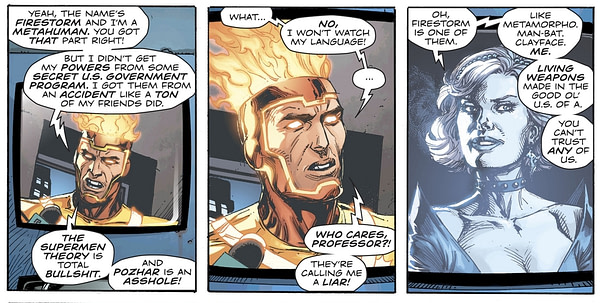 …even if others reject it.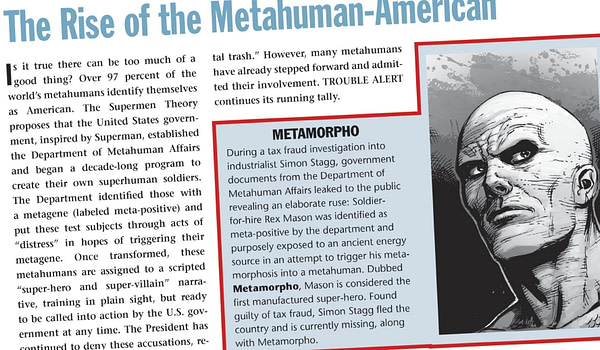 As we take a quick runaround to find where all the other superheroes might be…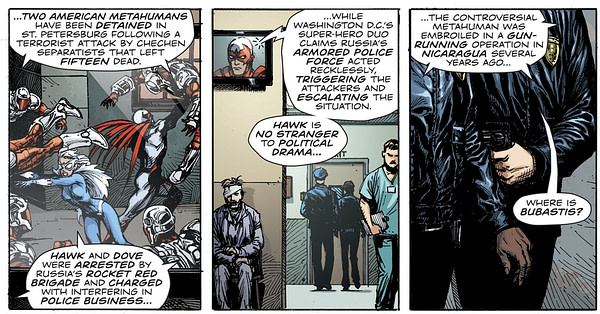 And so Hawk And Dove have been arrested in Russia… and right-wing Hawk seems to be following Oliver North's example.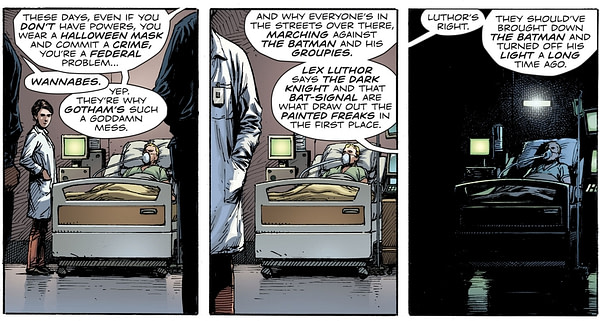 With Lex Luthor adding a familar touch to Gotham's own version of the Theory, that the existence of Batman in Gotham fuels rather than tackles the clownish crime there.

As the Daily Planet becomes Buzzfeed — or possibly Bleeding Cool if you believe some quarters. (I've always seen us more of a Private Eye.)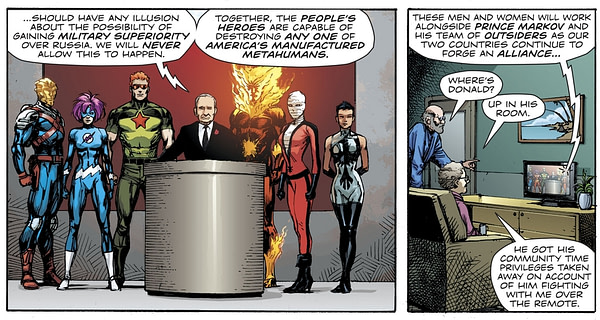 And yes, we get another version of The Outsiders — the DC Universe will be swimming in them — as Russia's People's Heroes team up, and these Outsiders from Markovia, led by Prince Markov, Geo-Force, could well go up against Batman's team.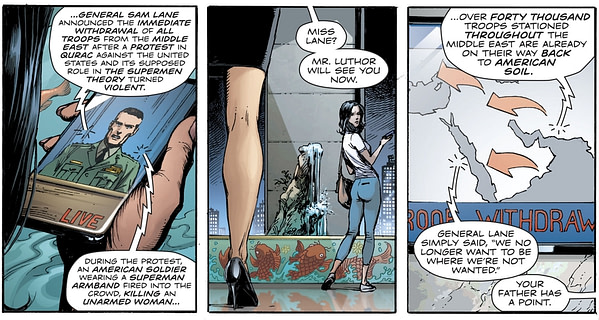 And there are global repercussions as the US becomes more isolationist as a result of the Theory. Man, where are some creationists when you need them to remind everyone what the word theory incorrectly means?
Oh, no worries about the Markovian Outsiders, they have closed the borders. So they are The Insiders now? So where is all that coming from? Well, Lex Luthor knows and is happy to talk.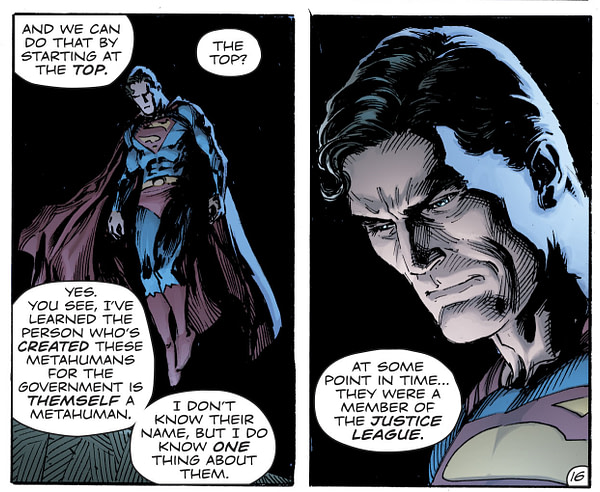 Man, maybe Green Arrow was always more powerful than we thought…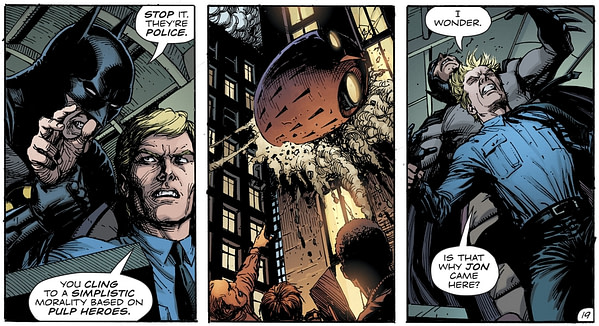 But this is all the making of one man — or one god.
DOOMSDAY CLOCK #5
(W) Geoff Johns (A/CA) Gary Frank
The Comedian lives! The Mime and Marionette loose in Gotham City! Rorschach is locked in the bowels of Arkham Asylum! Secrets will be revealed as the Doomsday Clock ticks on…In Shops: May 30, 2018
SRP: $4.99