Awesome news over the weekend as this evening, NIS America announced that Iconoclast writer/director Goichi Suda and legendary director Shinji Mikami would be bringing Killer7 to Steam this Fall, fully upgraded and rendered in high-definition. Details about the release are, of course, sketchy beyond what's been released by the company today. and no price point was attached to it either. But the key detail to keep in mind here is that this isn't a remastered edition, it's a graphical refresh, meaning you're going to see the design it had 13 years ago but upgraded to look cleaner than before. Below is the official introduction to the game and the announcement trailer for your enjoyment.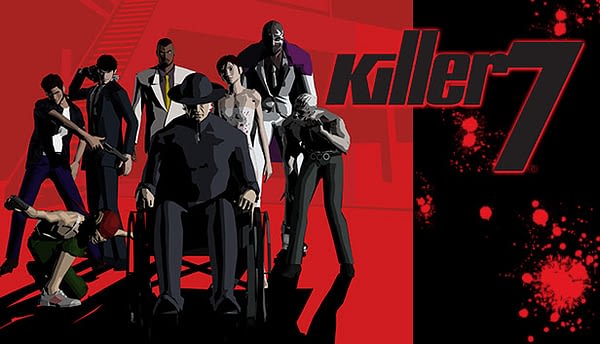 From the minds of iconoclast writer/director SUDA51 (Goichi Suda) and legendary directors Hiroyuki Kobayashi and Shinji Mikami, killer7 returns for the first time in over 13 years! From the legendary studio Grasshopper Manufacture, Ltd. comes a cult classic adventure game that cemented the studio in international fame and recognition. Dive into a dark world of underground assassins in a tale of revenge as Harman Smith, a man who manifests 7 deadly personalities into the real world, known as the killer7. Take control of this distinct murderers' row as they hunt down the sinister Kun Lan, to stop his plan of world dominance, and end his organization of deadly suicide bombers known as "Heaven Smile."
https://www.youtube.com/watch?v=dphVWNPKCiM&t=3s
Enjoyed this article? Share it!