Los Angeles comic book store Golden Apple Comics is joining the likes of Gosh Comics, Forbidden Planet, Aw Yeah Comics, Things From Another World, and more as comic book shops with a comic book publisher on the side. Or a comic book publisher with a comic shop on the side.
And their first titles are now available to other retailers: Adventure Van by Michael McMillian and Ryan Cody, and Blastosaurus by Richard Fairgray and Paul Eiding.
Look for them in August.
ADVENTURE VAN #1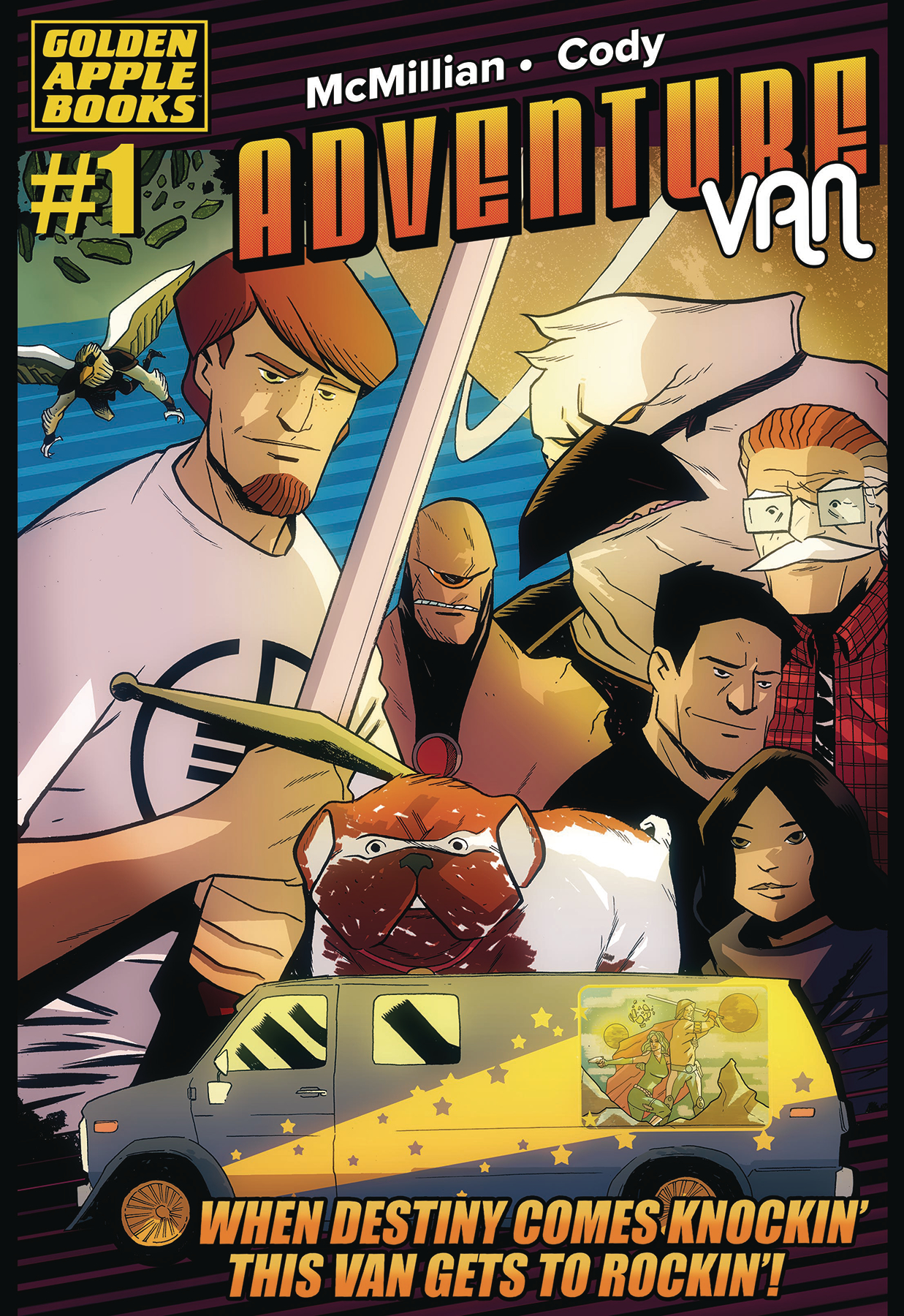 JUN181799
(W) Michael McMillian (A) Ryan Cody
The debut issue by actor and author Michael McMillian (True Blood, Crazy Ex-Girlfriend). Adventure Van is a comedy fantasy with an 80's movie vibe that jumps between the world of the modern day suburbs and a timeless fantasy realm called Bravas. Corey Biggs' life is going nowhere until his 21st birthday camping trip gets cut short when alien warriors, sent by Baal Maldage, the evil tyrant king of Bravas, abduct his friend, Billy, and spark a chain of events that sends Corey off on his hero's journey where he learns he's not just some kid from Kansas! Perfect for fans of Napoleon Dynamite, Masters of the Universe, and Back to the Future! When Destiny comes a knockin', this Van gets to rockin'! Rated 8 & Up.
In Shops: Aug 29, 2018
SRP: $3.99
BLASTOSAURUS #1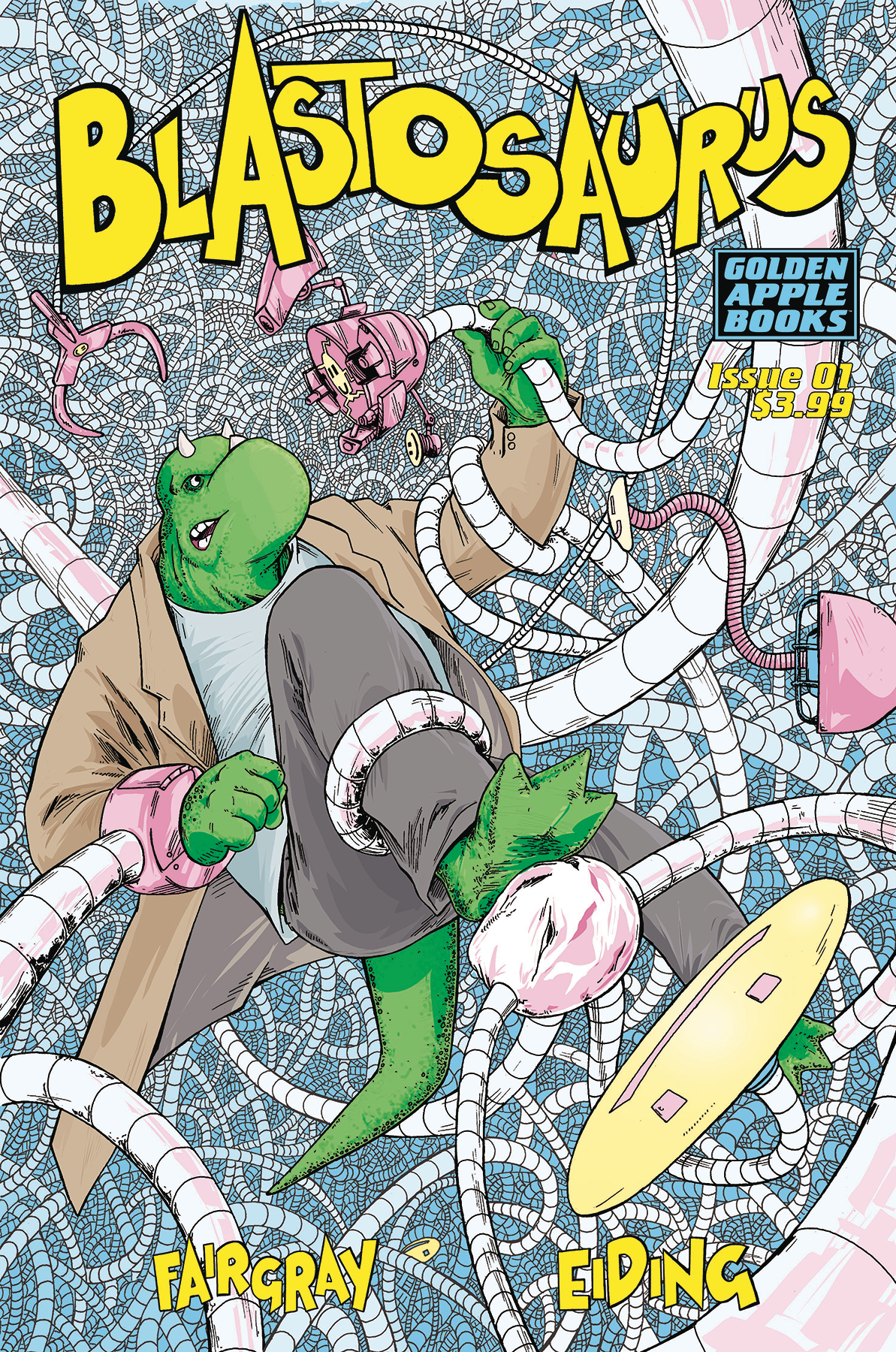 JUN181800
(W) Richard Fairgray, Paul Eiding (A/CA) Richard Fairgray
New Zealand's #1 selling comic of all time is being relaunched as a brand new series in the US! Blastosaurus, a 6-foot-tall, mutant triceratops, aided by Tabitha Jones and Richard Green (the twelve-year-old sidekicks he never asked for) battles monsters, robots, sentient meatballs and whatever other weirdness Freak Out City can throw at him. This action/fantasy all-ages book is big, stupid fun, grounded by a real emotional core and the most human dinosaur you'll ever meet! Perfect all-ages comic for fans of Teenage Mutant Ninja Turtles, Gravity Falls and Will Eisner's The Spirit.
In Shops: Aug 29, 2018 SRP: $3.99