The Nintendo Switch will be getting the second game in the Banner Saga series very soon, as Stoic Games has announced a version for the console is being released in just a couple of weeks.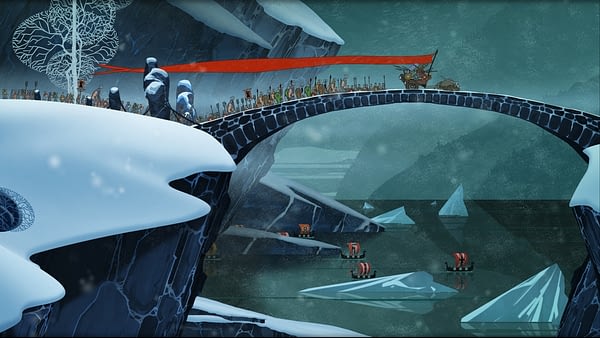 The Banner Saga is a series that really does lend itself to the Nintendo Switch. It's got a thoughtful gameplay loop, a nice pace and looks absolutely gorgeous. Playing it on a portable device seems like just the perfect way as you make your way through the fantasy Viking epic on the go.
Just last week the first game launched on the console, and if you picked it up and want to pick up the rest of the trilogy when they land, you better get moving. Stoic Games has announced that Banner Saga 2 is due out on the Nintendo Switch June 7, 2018, so you have two weeks to finish up the first. The port of that game has reportedly been fine, so I don't expect any major problems here.
Your Banner Saga schedule won't let up there either, as from there you will only have to wait until July 24 to get your hands on the final game on the trilogy. Banner Saga 3 will land on the Nintendo Switch day and date with everywhere else. That is a lot of Banner Saga to play in a short amount of time, but I know people love that series to death, so I'm sure there are more than a handful of you who will be playing alongside these releases. Also, if you've never checked out the games, you should make sure to do that.
(Last Updated
May 24, 2018 6:40 am
)
Related Posts