The last issue of Super Sons, the adventures of Superboy and Robin (Jonathan Kent and Damian Wayne) has been a delight. And it will be returning in August with a new issue 1 and the same old writer, Peter Tomasi.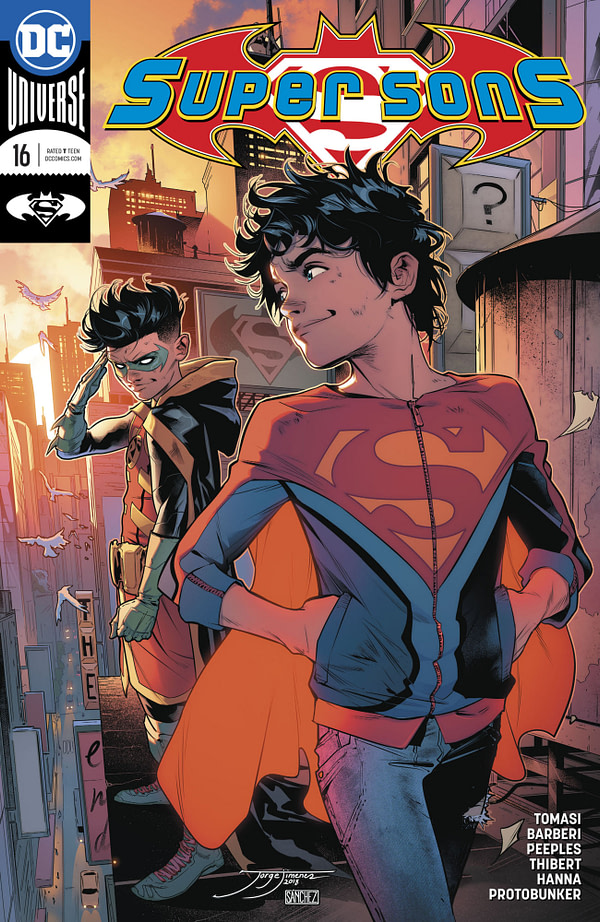 But just as with Brian Michael Bendis's Iron Man #600, the comic is looking to the future. And for this second part of this story, we get a framing device of the tale of how the Super-Sons saved the Justice Legion — I mean, Justice League, we have a grandfather telling the story to his grand children.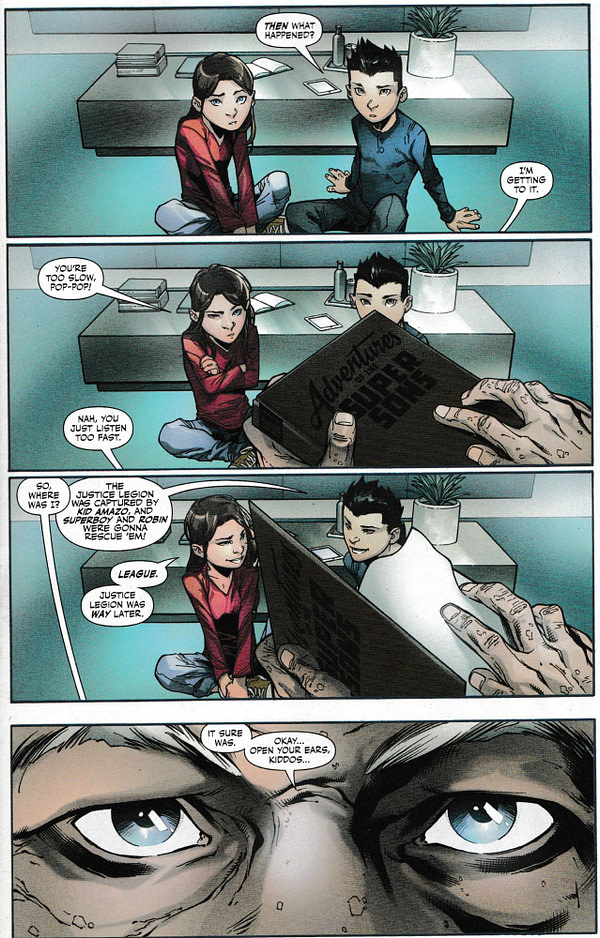 And so the tale is told. The day is saved. And Damian Wayne totally takes down Cyborg. But who are these storytellers and story receivers?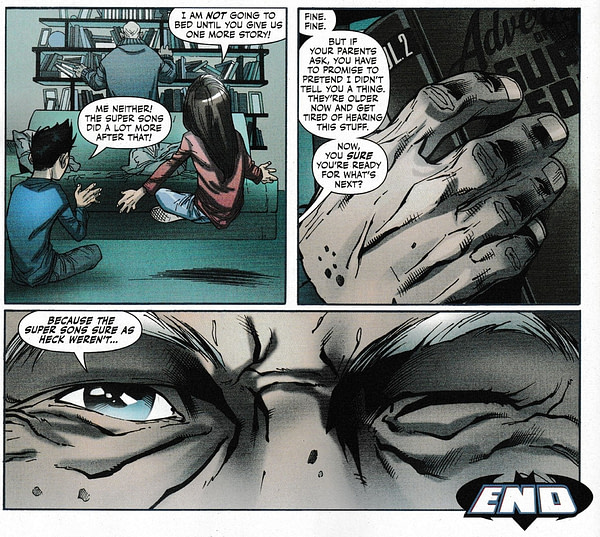 One of them is floating. The daughter of Jonathan Kent. The son of Damian Wayne. And the teller of the tale? Well, she is the one who calls the old man pop-pop. And Superman does like to end a story with a wink — especially ones involving his secret identity.
SUPER SONS #16
(W) Peter J. Tomasi (A) Carlo Barberi, Art Thibert (CA) Jorge Jimenez
"END OF INNOCENCE" part two! The epic battle between the Super Sons and Kid Amazo crashes to a close, and Superboy and Robin must decide how to pick up the pieces of the disastrous Amazo Project. The Super Sons face tomorrow in this latest chapter of their journey together! In Shops: May 23, 2018
SRP: $3.99