We've mentioned the idea of "Schrödinger's Gay" a few times before here. It's the notion that a character is said to be part of the queer spectrum but it is never properly presented on screen. The argument is that subtext can be dismissed while text cannot, and you don't get brownie points and a pat on the back for subtext. Maybe that was enough not that long ago, but people are asking for better now. It's not that surprising that with Negasonic Teenage Warhead and Wade himself, Deadpool 2 has managed to do both, which is sort of impressive. Let's drop a spoiler warning just in case, so if you haven't seen the movie yet it would be best to come back at another time.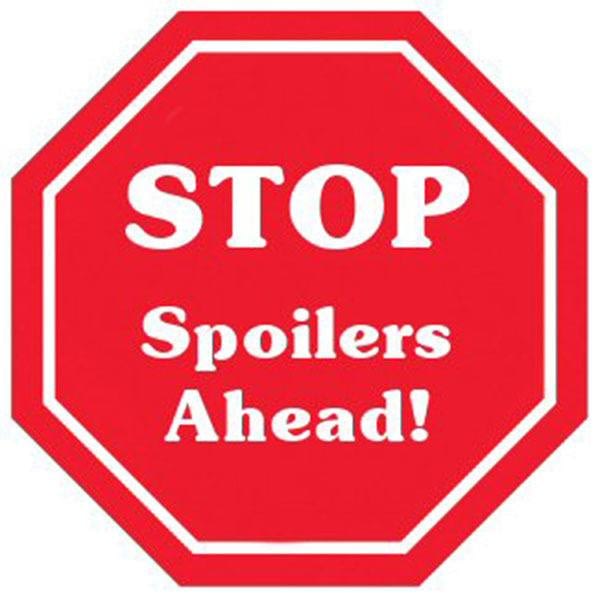 .
.
.
.
.
.
.
.
.
.
.
.
.
.
.
.
.
We'll start with the positive, which is that Deadpool 2 gives us our first queer superhero in the form of Negasonic Teenage Warhead. Very early on in the movie, she walks into a room where Wade is moping because of Vanessa. There's a new character we've never seen before with her, who is introduced as Yukio — and Negasonic very clearly states that Yukio is her girlfriend. Negasonic asks Wade if that's a problem for him, and he quickly makes a joke, saying that he's surprised anyone would date her. No one seems to mention it after that point, and Wade is obviously accepting of Yukio, and the two of them genuinely like each other. Later on, we see Yukio resting her cheek on Negasonic's shoulder as the two of them stand on the balcony of the mansion.
That is the sum total of the attention that is brought to the issue with Negasonic Teenage Warhead and Yukio, and it's perfect. When people talk about representation in superhero movies, this is going to be the new gold standard. When detractors claim that portraying lgbtq+ representation on screen is going to be too obvious, or that people going around declaring they are gay will be distracting to the story, we'll point at this example and show how little they had to do to make it work. All it took was one comment, and a sweet little moment of human contact to make for proper representation. They didn't even have to specify where she falls on the queer spectrum just that she's there.
On the other side of the coin, Ryan Reynolds has said that he would be open to exploring Wade's sexuality on film. In Deadpool 2 there is a lot of subtext, though it walks right up to the line. Wade grabs Colossus' butt when they are hugging. When Wade apologizes to Colossus he does the "holding up a boom box" gag. At one point he gets a spike through the head, and the way the subsequent scene is framed with Colossus is deliberately romantic, complete with Wade getting lifted into Colossus' arms, bridal style. Vanessa later tells him, "don't fuck Colossus".
The problem with Wade is that he's so self aware that anything he does can easily be brushed off as a joke. While they walk right up to the line, they never say anything explicit about Wade's sexuality, and with Wade it's hard to tell when he's being serious. Reynolds saying that Wade is pansexual is good, but until there is something like Negasonic's simple statement that she has a girlfriend, it's all jokes and subtext, so it doesn't really mean anything.
We have talked about text versus subtext so many in the past that it's getting a little old so it's nice that someone finally had the stones to pull the trigger properly. It wasn't a big deal because it's not asking for a lot but it means a lot to people who want proper representation on screen.
Summary(?): After surviving a near fatal bovine attack, a disfigured cafeteria chef (Wade Wilson) struggles to fulfill his dream of becoming Mayberry's hottest bartender while also learning to cope with his lost sense of taste. Searching to regain his spice for life, as well as a flux capacitor, Wade must battle ninjas, the yakuza, and a pack of sexually aggressive canines, as he journeys around the world to discover the importance of family, friendship, and flavor – finding a new taste for adventure and earning the coveted coffee mug title of World's Best Lover.
Deadpool 2, directed by David Leitch, stars Ryan Reynolds, Morena Baccarin, T.J. Miller, Josh Brolin, Brianna Hildebrand, and Zazie Beetz. It's out now.