Boots Riley's directorial debut Sorry to Bother You is a bizarre and brilliant romp through Oakland. He just dropped a red band trailer that should give you a taste of just how spectacular and distinct the film is. In a dystopian not-too-distant future, black telemarketer Cassius Green discovers a magical key to professional success and is propelled into a macabre universe.  Sounds pretty great, right?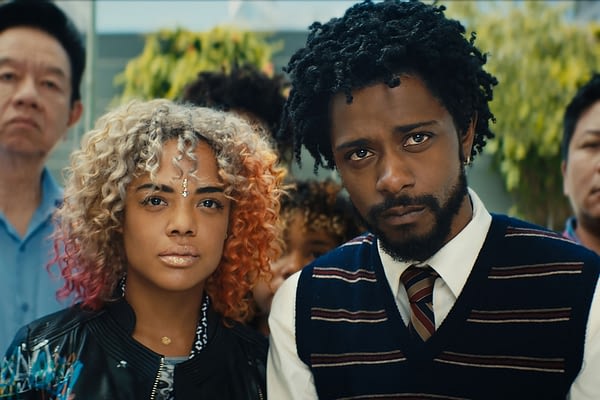 It stars a wonderfully diverse cast of Lakeith Stanfield (Get Out, Atlanta), Tessa Thompson (Thor: Ragnarok, Westworld), Jermiane Fowler (Superior Donuts), Omari Hardiwck (Power, The Runner), Terry Crews (the recently saved Brooklyn Nine-Nine, Deadpool 2), Steven Yuen (Okja, The Walking Dead), Danny Glover (Lethal Weapon, The Color Purple), and Armie Hammer (Call Me By Your Name, The Social Network).
I had the pleasure of seeing the film at the SF Film festival, and I don't want to spoil a millisecond of it. All I can say is the second you can, get to a screening of it. Sorry to Bother You hits select theaters July 6th, and goes wide July 13th.