One of our favorite girl-power shows of the last few years is Netflix's Gorgeous Ladies of Wrestling homage GLOW, which returns for season 2 this summer. We've said a lot of things about how good the series is- the surprising depth of performances and writing the dramedy is able to hit- and we're pretty excited it's coming back.
Entertainment Weekly has released the cover (and several images) from their upcoming issue, which focuses on the show. Ruth (Alison Brie) and Debbie (Betty Gilpin) are shown in the ring; Debbie as Liberty Belle has Ruth as Zoya in a headlock. If you've watched the first season, you know there's some serious drama and history between the two characters — from best friends to homewrecking, and now co-stars on a cable series.
"When people say GLOW is hilarious, I'm like, 'Oh really? Cause I feel like I'm ripping out my soul,'" Gilpin told EW with a laugh. "I think that the cast of The Handmaid's Tale and the cast of GLOW as two groups of women that live in all of us. Like, hey: I've got a team of Sylvia Plath cannibals and I've also got a team of feminist Muppet clowns, and this whole time I've just been pretending to be Marcia Brady zoning out at brunch."
The other images released ahead of the new EW issue feature moments from season 2 of GLOW, with other characters from the series: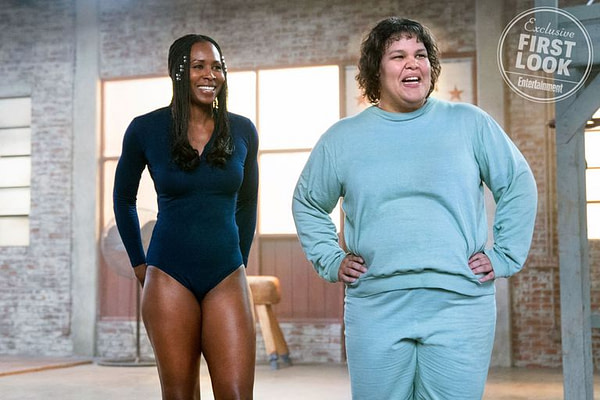 GLOW season 1 is currently on Netflix, and season 2 will hit on June 29th.
https://youtu.be/wwVOmTImfLA