While we all wait for Epic Games to add the 4.2 update to Fortnite after a slight delay, it appears we already have an idea of what one of the major additions is going to be this time around: you'll be getting a new gun. The website Fortnite Intel posted the image below showing off the next weapon coming to the game will be a Burst Assault Rifle, which will come in Epic and Legendary versions. Since the promotion of the weapon is sitting alongside that if the Infinity Gauntlet mode going away, it's pretty safe to assume it will be in the next patch when it finally drops.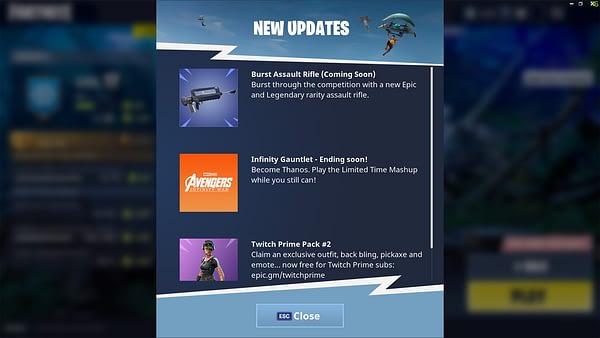 Of course, since the weapon is so new, there's no way to predict what it will actually do in the game. Our best guess is that it will probably work best for cutting down whatever people build in a pinch and getting them out from behind walls so you can hit them from a moderate distance without being exposed. We'll all find out in short order when the new gun is loaded to the servers, but based on general excitement over it, we're guessing a lot of people will be experimenting with it for the next few weeks.
Enjoyed this article? Share it!