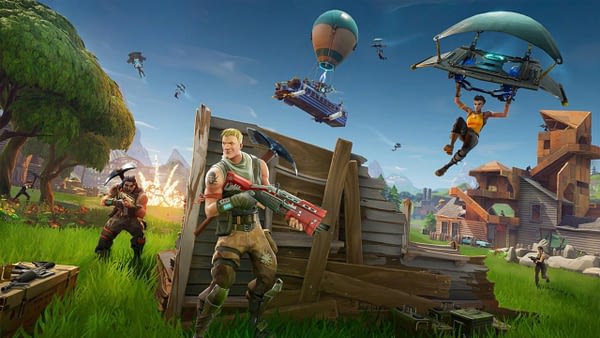 A decent number of angry Fortnite players have been calling a local board game shop in Ohio with their in-game problems and concerns. The reason for the mixup – the local board game shop is called Epic Loot Games, which is a similar enough name to Fortnite developer Epic Games to have caused some trouble. Assistant Manager of Epic Loot Games, Hunter Davies, spoke to Kotaku about the increase in calls from Fortnite players. It seems most of the players calling Davies' shop are having difficulty purchasing skins, encountering server difficulties, or want to chat about their personal problems.
From Kotaku:
"There are so many calls—pranks, angry gamers, kids who don't understand why the support doesn't have a readily available method of contact," Davies told Kotaku. "We started telling them to use the website because they can't actually talk to anyone on the phone."
And as Fortnite gets more and more popular, the calls keep increasing. Back in March when Drake joined Fortnite streamer Ninja to break the record for concurrent viewers on a Twitch stream, Davies says there was also a spike in players trying to contact his store. So far the record for confused Fortnite calls is 130 in a single night.
Now, most Fortnite players do take their concerns to Epic Games, but those looking to solve their problems with a phone call are out of luck. Epic's support system works primarily through email or the player forums. Which likely contributes to the confusion.
That said, if you come across a phone number for Epic Loot Games, they won't be able to help you buy that skin. They will listen to you vent about it, though.
Enjoyed this article? Share it!