South by Southwest (SXSW) 2018 hosted the debut of the documentary The Director and the Jedi that was part of the special features on Star Wars: The Last Jedi. After the premiere of the doc the director Anthony Wonke, The Last Jedi director Rian Johnson, The Last Jedi producer Ram Burgman, actor Mark Hamill, and documentary producer Tylie Cox all sat down for a Q&A. When asked about why they wanted to make a documentary, Johnson referenced a behind-the-scenes video from Return of the Jedi and how much that influenced him.
There was an amazing behind-the-scenes thing they did on Return of the Jedi that was all about the creature work behind Jabba's palace. That was on TV a lot when I was a kid, and it really showed you how they did all creatures, and I remembered what impact that had on me. We also talked about the amazing behind-the-scenes doc that they did on Magnolia, the Thomas Anderson movie, and docs that really get you into the process as opposed to trying to promote the outcome of the process. So we knew we wanted a filmmaker with a perspective to come in.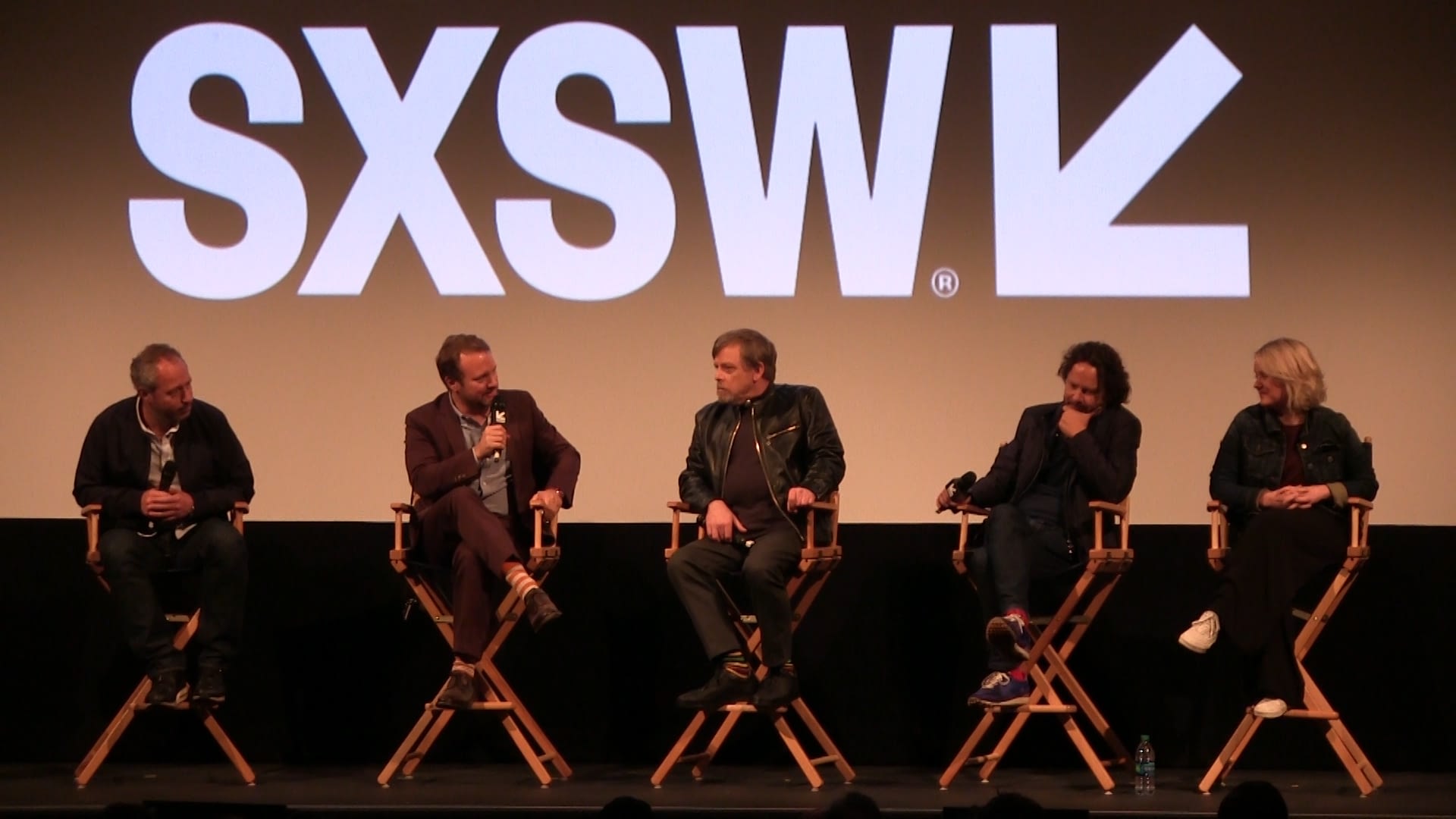 Hamill was asked about how he reacted when he heard about the new trilogy and that he was with the late Carrie Fisher when found out.
I was with Carrie, and when George told us they wanted to do another trilogy, within seconds Carrie slapped the table and said "I'm in!" Later I said "Carrie, poker face!" I really did have to think it over. There was a beginning and an end, and I never imagined even if they did another trilogy, it'd be with the original characters. When I call them to say, "OK, I'm ready to sign up," because I thought "Harrison's not gonna do it." But when I read that Harrison was doing it, I thought "Oh my god, I've been drafted." If Larry and Moe come back then Curly's got to somehow. So I called and said I'll do it. I only had two requests: I don't want to do a cameo, and I want a run of the trilogy role. See how well that worked out for me?
Watch the entire Q&A below — and apologies for the lateness of this post!
Enjoyed this article? Share it!