You may think of him as the bizarre Mr. Chow in the Hangover films, or his time on Community, or even for his short-lived ABC sitcom Dr. Ken, but prior to becoming an actor and stand-up comedian, Ken Jeong had a very different career: as an actual doctor. The 48-year-old actor obtained his medical license after completing his residence at Ochsner Medical Center in New Orleans when he was younger. That training came in handy on Saturday when Jeong was performing at the Stand Up Live Comedy Club in Phoenix when a member of the audience started exhibiting signs of a seizure.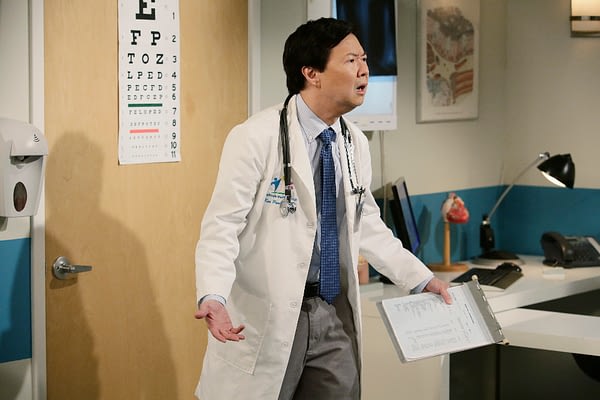 TMZ reported that Jeong at first thought he was being heckled — something all comedians deal with — but he quickly realized that the woman in the front row was having a seizure and her friends were calling him for help. Jeong jumped off the stage to assist the woman and was joined by an emergency medical technician. They stayed with the woman until paramedics arrived and took over.
Heather Holmberg, who was in the audience and spoke about the incident to USA Today.
He couldn't see what was going on with the lights. He thought he was being heckled. He was playing with them from the stage for a second. And it was like, 'No, no, no. We need you!' He realized there was an issue, and he came over. It was a moment where time stands still. Someone was having a crisis. There was a hush over the room.
Reports say that once the woman was taken to the hospital, Jeong returned to the stage to finish his set.
Enjoyed this article? Share it!