Before you dive head-first into the 'Warmind' expansion on the way for Destiny 2 on Tuesday, Activision and Bungie have released a brand-new cinematic trailer for the event that is totally worth your time to sit down and watch. Honestly, even if you're not into the game or have any interest in playing it, this is well worth your time to check out.
The trailer gives a pretty good setup to what you'll be heading into — and all of the pain you'll most likely be experiencing along the way. You can check it out below along with the devs' official description of the expansion before it comes out tomorrow.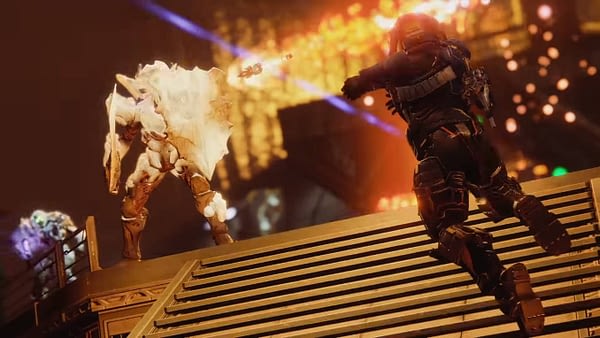 Destiny 2 Expansion II: Warmind continues your Guardian's journey with an all-new story. Ana Bray, a Guardian long thought lost, searches for a connection to her past…one that could be lost forever on the polar ice caps of Mars. As Golden Age warsats begin slamming into the ice, the glaciers begin to thaw, revealing the core of the Warmind Rasputin – and an ancient Hive army bent on its destruction. Now free, the Hive swarm in service to their god Xol. Help Ana discover her past and destroy the Hive's gargantuan worm-god before it is too late.
Enjoyed this article? Share it!