When it comes to juggling a huge writer Christopher Markus and Stephen McFeely had quite a job ahead of them in Avengers: Infinity War. This was a huge cast and making sure people got to see their favorite characters have a moment and tell a story was going to be tough. The two writers spoke to The Hollywood Reporter but to get into some of the character decisions they made we're going to need a spoiler warning. If you haven't seen the movie yet it's probably best to come back to this one another time.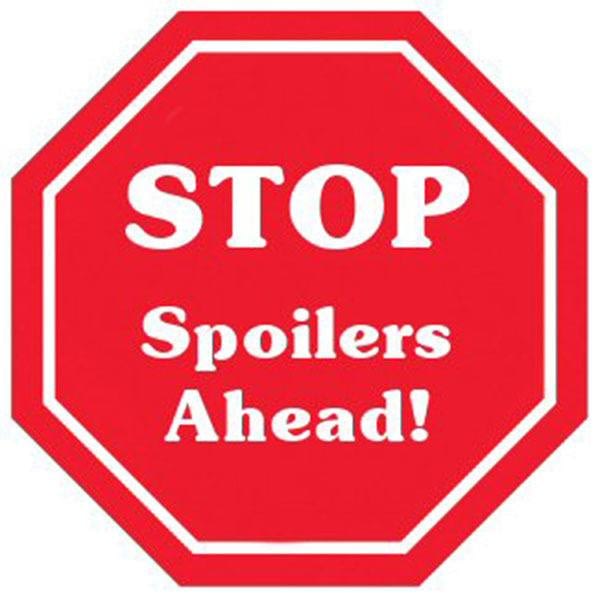 .
.
.
.
.
.
.
.
.
.
.
.
.
.
.
.
There were a few fans that were a little let down that their favorite character didn't get a lot of screen time. One of the people you would expect to be front and center was Steve Rogers aka Captain America but, in reality, he ended up not having that much to do. For Markus that ended up being by design.
Some of the people, when you weigh up who you are seeing, seem to take a little bit of a backseat in this one. When we did crack them, what we realized was they had far more potential in the movie coming next year, just in terms of how their character would be tested by the story. I'm not telling you what the story is. I will say there is less Steve Rogers and Natasha (Scarlett Johansson) than you might expect in this movie [Infinity War]. Because they are such hard-bitten people, when a threat comes, they stand there and they take the threat. They don't crack. They don't whimper. They don't start talking about all their failed opportunities. So, there isn't that much to explore, especially when you don't have a lot of time. But there's a lot later.
McFeely went on to say that creating the two movies at the same time made it much easier to justify shortchanging a character like Steve or Natasha in one movie when they can have a much larger presence in the next movie.
We cracked them both [Infinity War and Avengers 4] together, so we had to give ourselves permission to say that some people are going to get more in the next movie.
Doctor Strange was one of the characters that has a lot to do in Infinity War. We get a chance to really see the extent of his powers and his decision to give up the Time Stone at the end is arguably the reason for the snap. McFeely was also a little surprised at just how much Doctor Strange popped up.
We were surprised he popped so much. You always worry when you put somebody next to Robert Downey Jr., they are going to be the straight man, right? To a degree that's OK, but we wanted him to get his licks in. But also, he ends up being in a movie with such peril, he ends up being the reasonable adult in the room. I think a lot of audience members look to him and go, "Oh, it's going to be OK, Doctor Strange is here. He's got a handle on this."
For Markus it wasn't hard to get Doctor Strange right but that he had a very different perspective compared to the other heroes. While everyone was fighting for something Strange had a real sense of purpose that some of the other heroes lacked.
He's got the widest perspective available, so it's like, "Thank God, somebody gets it." His place in all of this solidified when we got to the line, "If it comes down to the Time Stone, you [Tony Stark] or the kid [Spider-Man], I won't hesitate to let either one of you die." This is a person with responsibilities so far beyond heroism even that he becomes a fascinating addition.
Strange was the one who said that giving up the Time Stone was "the only way" and he looked into the future to see the only version where the Avengers won. We can only assume him saving Tony Stark puts that one in fourteen million chance into motion.
Summary: As the Avengers and their allies have continued to protect the world from threats too large for any one hero to handle, a new danger has emerged from the cosmic shadows: Thanos. A despot of intergalactic infamy, his goal is to collect all six Infinity Stones, artifacts of unimaginable power, and use them to inflict his twisted will on all of reality. Everything the Avengers have fought for has led up to this moment – the fate of Earth and existence itself has never been more uncertain.
Avengers: Infinity War, directed by Anthony and Joe Russo, stars Robert Downey Jr., Josh Brolin, Mark Ruffalo, Tom Hiddleston, Chris Evans, Chris Hemsworth, Jeremy Renner, Chris Pratt, Elizabeth Olsen, Sebastian Stan, Benedict Cumberbatch, Paul Bettany, Chadwick Boseman, Benedict Wong, Zoe Saldana, Karen Gillan, Vin Diesel, Dave Bautista, Pom Klementieff, Scarlett Johansson, Don Cheadle, Tom Holland, Bradley Cooper, Sean Gunn, and Anthony Mackie. It's out now.
(Last Updated
May 1, 2018 11:45 pm
)
Related Posts
None found