Paizo is slowly gearing their way up to releasing Pathfinder's official Second Edition of the game, but before we get there, the company is sending out playtest models for people to try. Today the company announced that the window to sign up is closing quickly. The entire package itself will include the playtest rulebook, the playtest adventure "Doomsday Dawn", and the playtest flip-mat multi-pack so you can put this entire adventure and assets to the test. The playtest will become available on August 2nd when the free PDF's go into play, but this is basically a chance for hardcore gamers to get an early and most likely rare copy after the official version comes out with all the changes worked out after testing. Below is a brief description of the entire package, which you can pre-order here. If you order everything, depending on the edition you choose, it will run you between $80-110.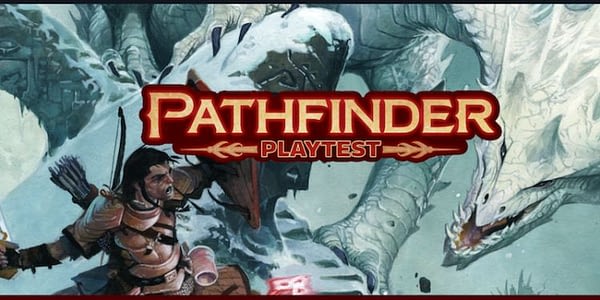 The 400-page Pathfinder Playtest Rulebook contains everything players need to create characters and run Pathfinder adventures from levels 1–20. It will be available in three editions: softcover, hardcover, and deluxe hardcover with foil-debossed faux-leather cover and ribbon bookmark. The 96-page Pathfinder Playtest Adventure: Doomsday Dawn contains seven multi-encounter scenarios designed to introduce the new rules and put them to the test. The Pathfinder Playtest Flip-Mat Multi-Pack includes two double-sided, miniatures-scale, full-color, 24″ x 30″ Flip-Mats for use with the Playtest Adventure.
Enjoyed this article? Share it!