Practical effects are a huge part of the Jurassic Park legacy, and franchise producer Frank Marshall has a big claim about the upcoming Jurassic World: Fallen Kingdom sequel.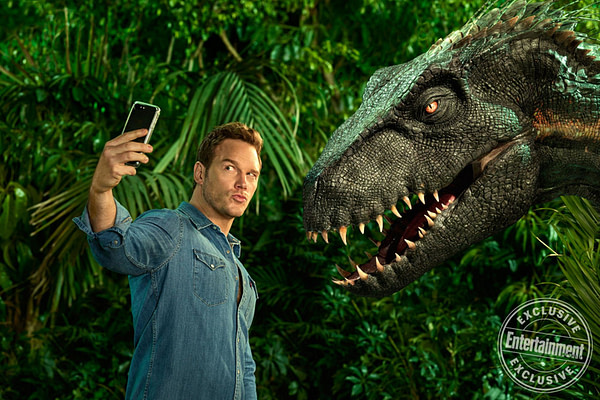 "I think since Jurassic Park we've got more animatronics than any of the other movies. Except for Jurassic Park," Marshall commented to Slashfilm during the site's set visit interview. "The process of the animatronics is so advanced now from what it used to be. What they're able to do now is fantastic. And it's so much faster to see what you're gonna have.  So that made it really cool."
Producer Pat Crowley teased that Fallen Kingdom puts dinosaurs and humans into close contact for what he deems a "longer period of time than we've ever been," contributing to a need more additional (aka more) robot dinos.
Also, there is mention of a brand-new life-size tyrannosaurus rex animatronic that reportedly is more reliable than the original robot. On the first Jurassic Park film, the massive dino would cause the entire creation to shake and shiver, obviously creating a problem for both filming and sound.
Crowley explained a bit:
"[In the original Jurassic Park] they were working with hydraulics. Everything now is it's mostly servos and stuff like that. There [are] guys at joysticks, but there are still puppeteers making it breathe and making that head turn and doing all the rest of that stuff. They're all dressed in black and they spend a lot of time in yoga studios, [because they work] like that for years. It's amazing. They're really talented."
As someone who really appreciates and enjoys practical effects, this news makes me happy and hopeful that the CG-fest of Jurassic World won't be repeated as often in Jurassic World: Fallen Kingdom, which opens in theaters on June 22nd, 2018.