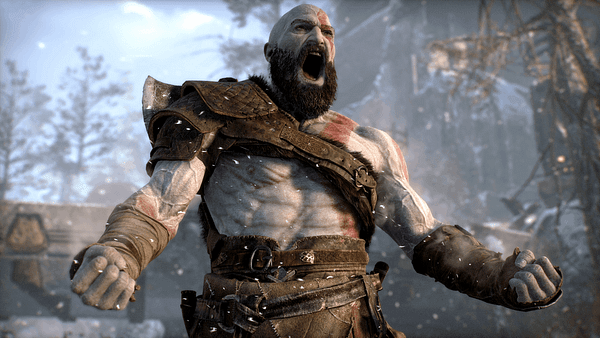 Sony's Santa Monica studio has released a patch for God of War which will allow players to toggle up the text size, as that's not currently a changeable dimension in the game. And depending on the size of your screen, that text might be small as hell.
The news came to us thanks to a response on Twitter. A fan messaged the developer, saying that it was difficult to read the on-screen text while playing on the couch a decent distance away from the tv. Sony Santa Monica responded by saying they'd just released a fix for that, and fans can now find a text size slider under the Accessibility menu in-game.
And the fix doesn't really help everyone. A number of players, particularly those not gaming in 4K, have found that the slider doesn't resolve the issue because as Kotaku noted, the patch simply sets the game to magnify the text based on the slider dimensions, rather than actually increasing the font size. So if you aren't in 4K, that's not really going to help much. And if you're sitting far away from your screen, well. May as well break out a handy magnifying glass while trying to read those upgrade windows and skill trees.
Sony Santa Monica intends to continue "investigating more improvements" for the game, so hopefully this will be fully resolved soon. They've also announced plans to release a photo mode for the game sometime in the future.
(Last Updated
April 23, 2018 2:11 am
)
Related Posts