The CW has released their latest choices for DC's Best of the Week and there are some pretty decent picks. But sadly this will be the last one for a while with four entries as both DC's Legends of Tomorrow and Black Lightning have wrapped up their seasons. Legends went out with a bang last week in a climatic showdown between Mallus the Time Demon and Beebo… and it was just as spectacular as it sounds. This week the Pierce family had a showdown with the ASA that wrapped up the first season of Black Lightning. We also get clips from Flash, Arrow and Supergirl.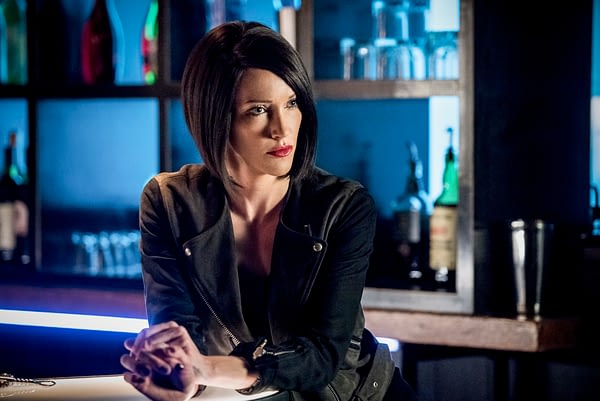 The choice from Supergirl showing the flying monkeys attacking is good, they also could of used Mon-El and his cape tricks on the robot dinosaur. With the Flash, the trimmed the scene a bit where Barry runs up the side of a wall to build momentum before punching Ralph, takes a bit away from a visually stunning moment. Black Lightning had a ton of scenes that could've been used from Jennifer recharging her dad to Gambi and Christine taking out soldiers to Thunder in action… but Black Lightning fighting was the best choice. And with Arrow, the odds of them picking a Black Siren in action scene was high as it was pretty much between that and Ricardo Diaz making a seat at the table.
Supergirl airs Mondays at 8 PM, The Flash airs Tuesdays at 8 PM and Arrow airs Thursdays at 9 PM.
(Last Updated
April 21, 2018 12:59 pm
)
Related Posts
None found