Overwatch has just seen a pretty consequential patch hit the PTR, most notably, bringing huge changes to Hanzo.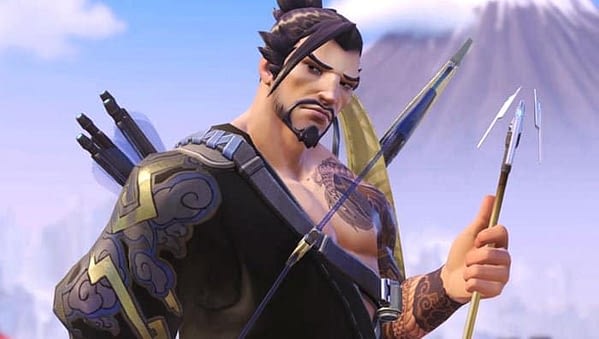 Overwatch's PTR is a pretty busy place right now. The new map in the game, Rialto has made its way to the test servers and now we have a whole host of other changes in testing. The Overwatch meta is in a weird spot right now while Blizzard tries to make the prevalent dive composition less powerful. This was helped by the inclusion of the game's newest hero Brigitte recently who was made literally to stop the likes of Tracer and Genji.
We now have a good look at the new changes too, which are now live on the PTR. The most obvious is the long promised Hanzo rework. His ScatterArrow is now gone, replaced with a new rapid fire shot that shoots six arrows very quickly at a reduced damage. Elsewhere, Lucio's wallride is now much more reliable and can go around corners meaning there might be little to no reason to ever be on the ground. Tracer's and Genji have also seen work too. Here are the full patch notes:
Hero updates
Hanzo

-Storm Bow

Projectile speed increased from 85 to 100
-Sonic Arrow

Cooldown decreased from 20 seconds to 12 seconds
Duration decreased from 10 seconds to 6 seconds
Radius decreased from 10 meters to 7 meters
New abilities

-Lunge

Press jump while in the air to leap horizontally
-Storm Arrows

Replaces his existing Scatter Arrow ability
Hanzo can now rapidly fire up to 6 arrows that deal reduced damage but are always fired at full power
Genji

-Deflect

Hitbox size has been reduced
Junkrat

-Frag Launcher

Projectile size decreased from 0.3 to 0.2
-RIP-Tire

Tire movement speed decreased from 13 to 12
Lucio

-Wall Ride

Wall riding is less likely to be interrupted along a single surface
Can now go around corners (both outside corners, and inside corners) without having to leave the wall
Can now land back on the same wall after leaping away, provided his leap takes him far enough away from the original jumping off point.
-Soundwave

No longer consumes ammo
Tracer

-Pulse Bomb

Max damage decreased from 400 to 300
These changes will and have already been the talk of the forums. It's no surprise as there is some drastic stuff in here. Here's hoping it leads to a better and healthier meta for Overwatch.
(Last Updated
April 20, 2018 11:24 am
)
Related Posts