Jurassic World: Fallen Kingdom is dropping a new trailer tomorrow, and while we've already covered the preview, we do have a new poster with the most ridiculous image from all of the promos as the centerpiece.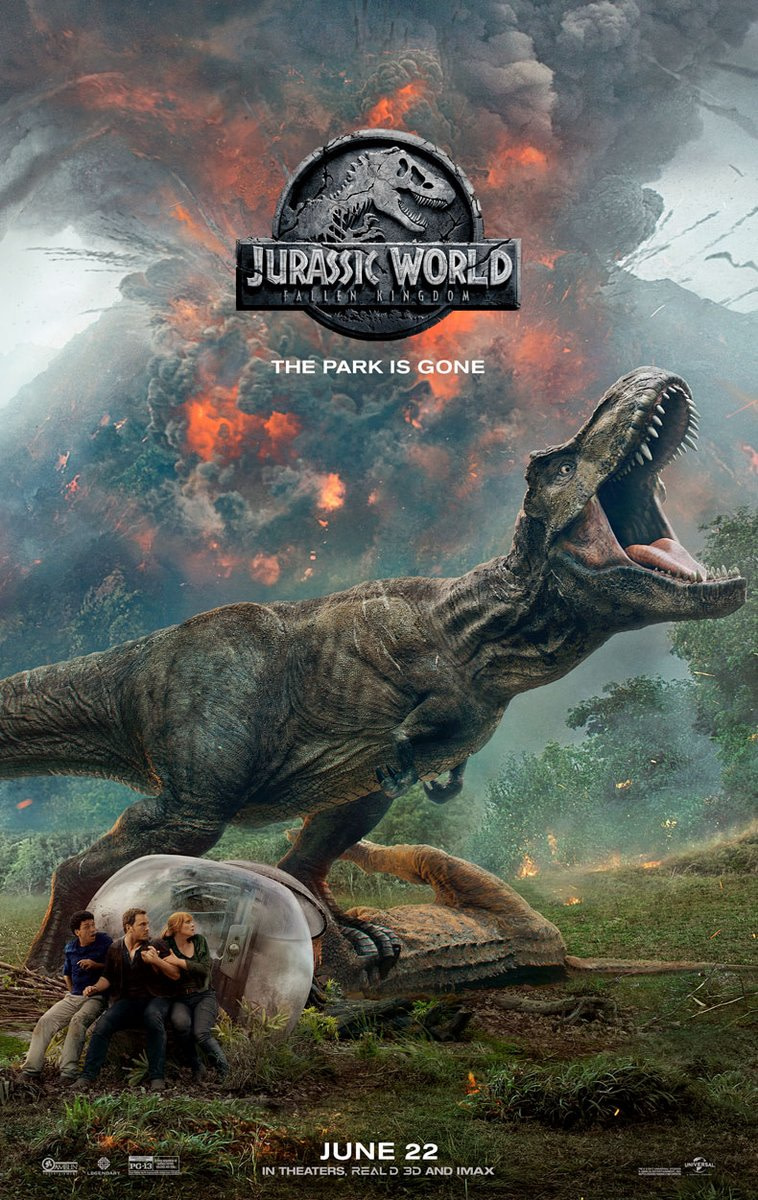 Just the T-Rex, here to save the day roaring as a volcano explodes, no big deal. It's so overly dramatic and fan service-y that it's almost funny. We've heard that the second half of this movie is going to be like a horror movie, but that's not the tone an image like this is setting. It's fun, and if it's as fun as the last one, it's going to do just fine at the box office.
Summary: When the island's dormant volcano begins roaring to life, Owen and Claire mount a campaign to rescue the remaining dinosaurs from this extinction-level event.
Jurassic World: Fallen Kingdom, directed by J.A. Bayona, stars Jeff Goldblum, Chris Pratt, Bryce Dallas Howard, Toby Jones, James Cromwell, Ted Levine, Geraldine Chaplin, Rafe Spall, B.D. Wong, and Justice Smith. It will be released on June 22nd.
The park is gone. Watch the new trailer for @JurassicWorld #FallenKingdom tomorrow. pic.twitter.com/T4YqS62S0A

— Jurassic World (@JurassicWorld) April 17, 2018