The directors of the various Marvel movies are in an interesting position but Anthony and Joe Russo might be the ones in the strangest position. They have to take characters that a bunch of different characters have been playing with and make sure it feels mostly consistent. That means a lot of communication between the various directors of Marvel projects while the Russo's were filming Avengers: Infinity War and Avengers 4. Joe Russo explained to Yahoo Movies communicating between the various directors who were also making Marvel movies.
"The way that Marvel does it is so it stays out of everybody else's hair, but we have a good line of communications to one another," Joe explains. "So for instance, when we were working on our film, Ryan Coogler and Taika Waititi were filming their movies. As you know movies evolve and change so we stayed in constant communication with Ryan and Taika about what direction they were taking their characters in so that when they came into our film, that was chronologically going to happen their's we knew what the essence of what the characters were, were there any new characters that we could work without of each world."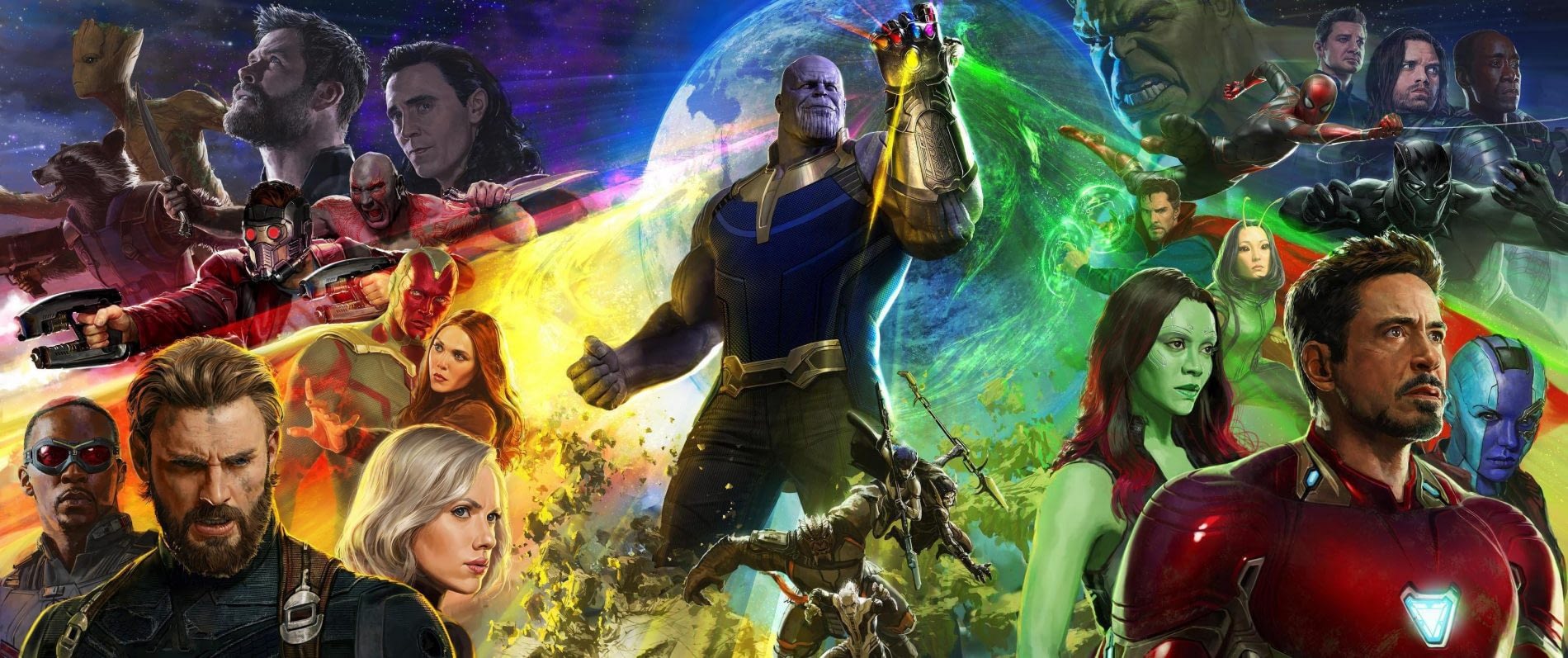 This isn't just true for the movies that came out before Avengers: Infinity War but also for the two movies that will come out between Infinity War and Avengers 4.
"Same with the [Captain Marvel and Ant-Man and the Wasp] directors," he continues. "They would come down and spend time on our set and get an idea where we were going with Infinity War and that allowed them to craft their own stories, again that keeps personal authorship and keeps it personal to them."
The communication is important because the characters need to remain consistent but none of them want to step on each others toes. Marvel is very good at letting the directors tell their own stories and this communication between the various directors just makes things easier for everyone.
Summary: As the Avengers and their allies have continued to protect the world from threats too large for any one hero to handle, a new danger has emerged from the cosmic shadows: Thanos. A despot of intergalactic infamy, his goal is to collect all six Infinity Stones, artifacts of unimaginable power, and use them to inflict his twisted will on all of reality. Everything the Avengers have fought for has led up to this moment – the fate of Earth and existence itself has never been more uncertain.
Avengers: Infinity War, directed by Anthony and Joe Russo, stars Robert Downey Jr., Josh Brolin, Mark Ruffalo, Tom Hiddleston, Chris Evans, Chris Hemsworth, Jeremy Renner, Chris Pratt, Elizabeth Olsen, Sebastian Stan, Benedict Cumberbatch, Paul Bettany, Chadwick Boseman, Benedict Wong, Zoe Saldana, Karen Gillan, Vin Diesel, Dave Bautista, Pom Klementieff, Scarlett Johansson, Don Cheadle, Tom Holland, Bradley Cooper, Sean Gunn, and Anthony Mackie. It will be released on April 27th.
Enjoyed this article? Share it!