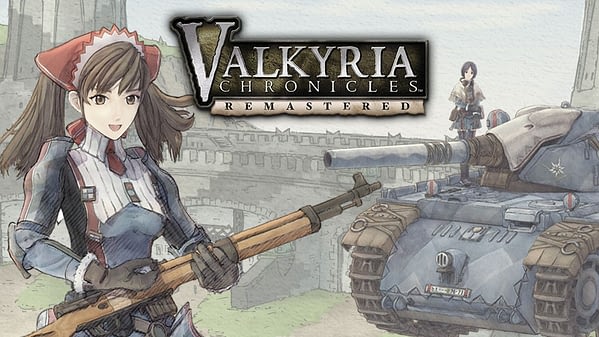 More Sega Fes news, this time, Sega has announced that they'll be bringing Valkyria Chronicles to the Nintendo Switch.
The strategy game was first released on the PlayStation 3 back in 2008 to wide acclaim, and has seen a recent resurgence with a remastered version hitting both PlayStation 4 and PC in recent years. The Switch edition of the game will likely be the remastered version, though details are still a tad slim at this time. However, we do know that the Switch release will be digital only through the Switch's eShop.
The turn-based strategy combat does make it a pretty solid fit for the hybrid console, because its pretty easy to take on the go and play with limited controls.
Valkyria Chronicles 4 is still in the works, and players who buy the Switch version of Chronicles 4 will receive a discount if they also buy the original game on the eShop. As always, we are not certain if the original game will make it to Switches outside of Japan, but it seems pretty likely.
In other Sega FES news, both Persona 3 and Persona 5 dancing games will be getting Yakuza and Virtua Fighter costumes, several classic Sega Genesis and Master era titles will be porting over to the Switch, and Sega revealed their throwback console the Mega-Drive Mini.
Enjoyed this article? Share it!