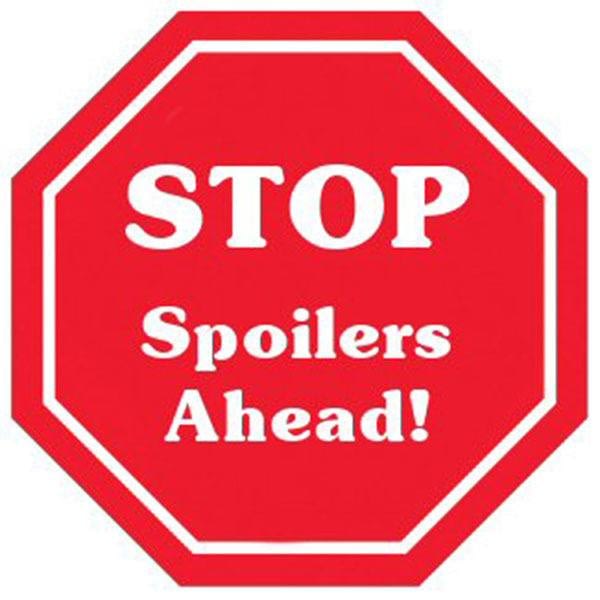 This is so much of a spoiler that it is not being published on the front page of Bleeding Cool. It is not being tweeted out or posted to Facebook. Nothing on LinkedIn, Instagram, or Tumblr. In fact, the only possible way you could have found it is by searching for it — or from a link by someone who searched for it.
Basically, you are here because you want to be. And you want to be spoiled on the big reveal in Action Comics #1000 by Brian Michael Bendis and Jim Lee, out this Tuesday midnight.
You have been warned. No going back now.
I mean it. No going back now.
Okay, you have a chance to go back. But soon you won't have any.
We have already pointed out that this change will be big. Really big, changing the very origin of Superman.
Are you sure?
Here's a look at the first four pages again by Bendis and Lee, with the Man of Tomorrow fighting someone really strong… tomorrow.
In Metropolis — what there is left of it. Mister Miracle playing at the local cinema — well, after New Gods and Eternals, it seems right.
With a couple of Bendis characters behaving like they might.
And the return of the trunks. But who…?
Someone coming for Superman, crying Kryptonian. Who is this figure? This is Rogel, named after Bendis's doctor, though she'd have been preferred to be a Marc Silvestri "babe" type. So who is he?
Okay, that spoiler image again, just to be doubly sure.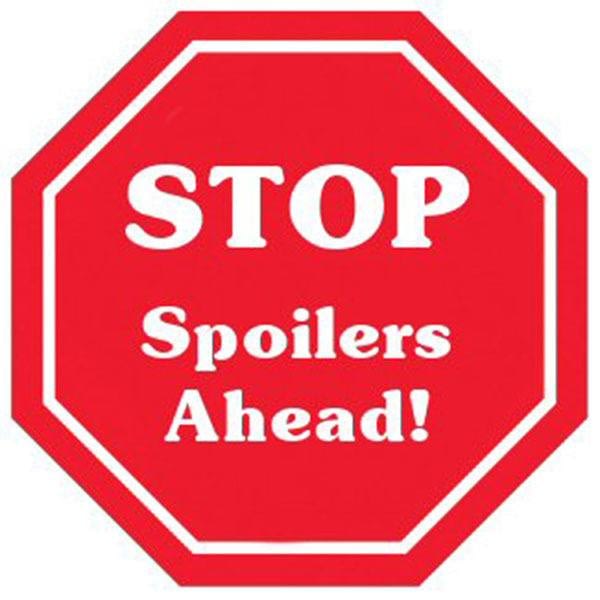 Fine, you asked for this.
There. Originally, Krypton exploded originally from old age, then from growing radiation, then the over-mining of its core, then Black Zero space saboteur, then that it was enveloped by the sun, then it was crushed by the sun, then it was seismic activity, then blown up by Dheronians and now we have a TV series that will probably, eventually, give us a whole new reason for Krypton's explosion.
But it looks like Bendis got there first. An alien who destroyed Krypton, is destroying Kryptonians… and Jor-El knew.
An ugly alien who destroyed a planet and is now trying to kill off everyone who lived on that planet to get the job done.
Is Rogel… a Vogon? Crossed with Etrigan? I really hope he doesn't start any rhyming poetry… I'd let myself be stabbed too to avoid that one.
ACTION COMICS #1000
(W) Various (A) Various (CA) Jim Lee, Scott Williams
Retailers: This issue will ship with ten covers. Please see the order form for details.
Celebrate 1000 issues of Action Comics with an all-star lineup of top talent as they pay tribute to the comic that started it all! From today's explosive action to a previously unpublished tale illustrated by the legendary Curt Swan to the Man of Tomorrow's future-this very special, oversized issue presents the best of the best in Superman stories!
FEATURING ALL-NEW ART AND STORIES BY:
•  BRIAN MICHAEL BENDIS
•  JOHN CASSADAY
•  OLIVIER COIPEL
•  PAUL DINI
•  JOSE LUIS GARCIA-LOPEZ
•  PATRICK GLEASON
•  BUTCH GUICE
•  GEOFF JOHNS
•  DAN JURGENS
•  TOM KING
•  JIM LEE
•  CLAY MANN
•  BRAD MELTZER
•  JERRY ORDWAY
•  TIM SALE
•  LOUISE SIMONSON
•  SCOTT SNYDER
•  CURT SWAN
•  PETER J. TOMASI
•  MARV WOLFMAN
…AND MORE!
DECADES-SPANNING OPEN-TO-ORDER VARIANT COVERS BY:
•  STEVE RUDE (1930s)
•  MICHAEL CHO (1940s)
•  DAVE GIBBONS (1950s)
•  MICHAEL ALLRED (1960s)
•  JIM STERANKO (1970s)
•  JOSHUA MIDDLETON (1980s)
•  DAN JURGENS (1990s)
•  LEE BERMEJO (2000s)
…PLUS A BLANK VARIANT COVER!
In Shops: Apr 18, 2018
SRP: $7.99
(Last Updated
April 14, 2018 8:49 pm
)
Related Posts
None found