There has been a lot of talk about where Marvel is going to go in the future. Right now the movies are leaning pretty heavily on the "white male" side. However, with the success of Black Panther and Captain Marvel on the horizon, some people in the Marvel Cinematic Universe are hoping for a different-looking roster post-Avengers 4. One of those people is Karen Gillan, who plays Nebula, and she recently spoke to Metro about that all-women (*cough*A-Force*cough*) team idea that is getting floated around.
"It is something all of us Marvel actresses have talked about and think would be an amazing project. It is exciting because we have 'Captain Marvel' coming out, with Brie Larson in it, and that will be a big celebration for all of us. Because that is the first female led Marvel movie. Hopefully that can lead to more female ensemble Marvel films. That would be amazing."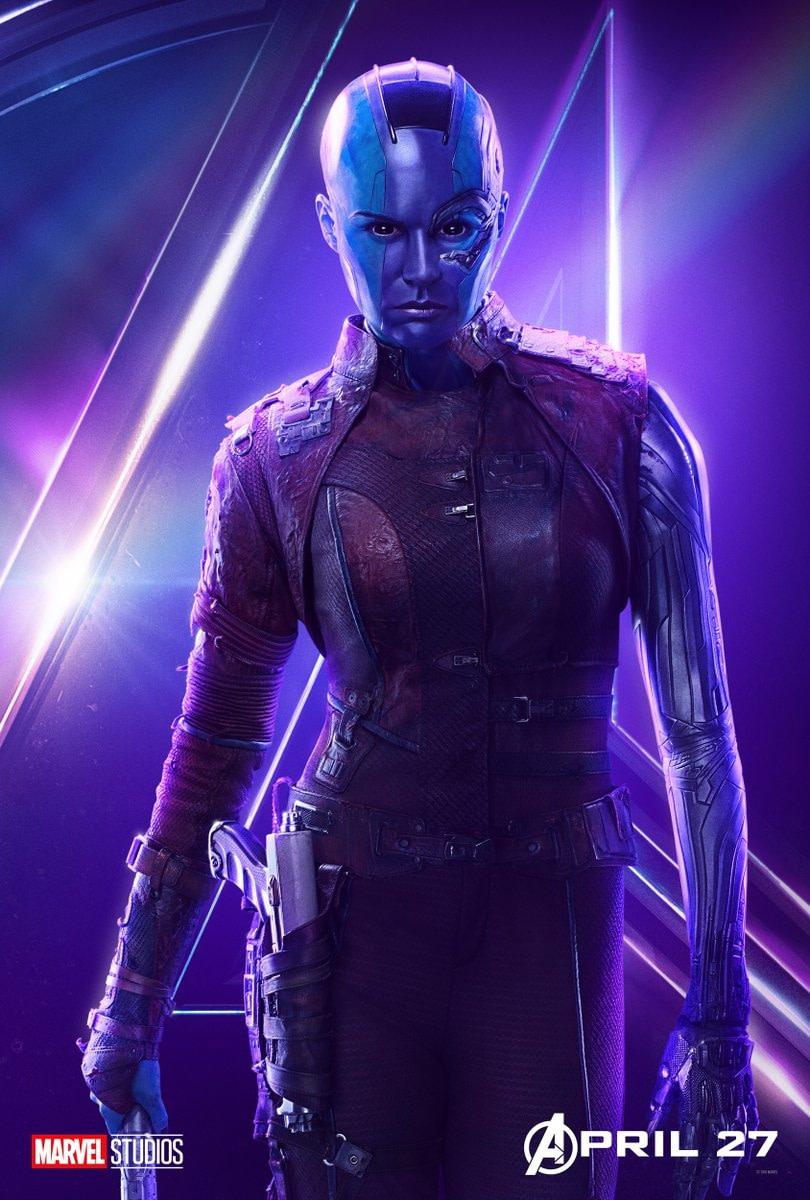 When asked if she thinks the success of Black Panther — which recently passed Titanic's spot in the top domestic box office — was going to facilitate change, Gillan seemed excited.
"The success of 'Black Panther' has said a lot about our industry and appetites and what audiences want," Gillan enthused. "It is always exciting when that happens, because then it's like, 'OK, what is going to come from this?' It is going to open up so many opportunities for other people and so it is exciting."
Right now Avengers: Infinity War is on track to be one of the biggest movies of all time, so Marvel is finding themselves in a very comfortable position where whatever they do makes money (at least on movies). Maybe it's time to take some more risks and put some more women and people of color front and center.
Summary: As the Avengers and their allies have continued to protect the world from threats too large for any one hero to handle, a new danger has emerged from the cosmic shadows: Thanos. A despot of intergalactic infamy, his goal is to collect all six Infinity Stones, artifacts of unimaginable power, and use them to inflict his twisted will on all of reality. Everything the Avengers have fought for has led up to this moment – the fate of Earth and existence itself has never been more uncertain.
Avengers: Infinity War, directed by Anthony and Joe Russo, stars Robert Downey Jr., Josh Brolin, Mark Ruffalo, Tom Hiddleston, Chris Evans, Chris Hemsworth, Jeremy Renner, Chris Pratt, Elizabeth Olsen, Sebastian Stan, Benedict Cumberbatch, Paul Bettany, Chadwick Boseman, Benedict Wong, Zoe Saldana, Karen Gillan, Vin Diesel, Dave Bautista, Pom Klementieff, Scarlett Johansson, Don Cheadle, Tom Holland, Bradley Cooper, Sean Gunn, and Anthony Mackie. It will be released on April 27th.