Barry Allen is the Fastest Man Alive… even though the bad guys for the first three seasons were all faster than him. But Grant Gustin has never claimed to be the Fastest Man Alive, yet he still gets challenged to races. The actor who took on the role of The Flash back in 2013 on an episode of Arrow only to get his own series in 2014, told talk show host Conan O'Brien that he has been called out three times so far, twice by crew members and once by a friend… and he's 3-0 so far. Okay, so maybe Gustin is the fastest man alive.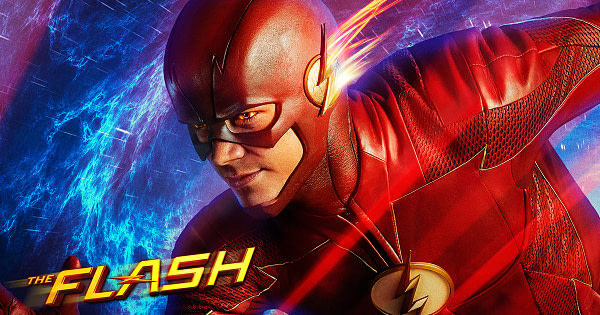 The clip below also has him talking about filming the running scenes and how in season 1 they had him in a harness and on a treadmill running like crazy. And then he realized that the were only ever using shots from the waist up. He shows how he makes it look like he's running now without moving his legs. It's all in the hands. He gets help from another guest, Dax Shepard, to show a chase. Conan points out that making him actually run in the first season seems like some kind of cruel practical joke.
The Flash airs Tuesdays at 8 p.m. ET on the CW.