The lead up to Avengers: Infinity War continues. We learn a little bit more about this movie every day that goes by, and today the new information comes from USA Today and star Robert Downey Jr. In their summer preview USA Today shared a new quote from Downey Jr. about his involvement with the process.
"There's some big moving and shaking going on and I'm basically at this point just happily suiting up and showing up and trusting the process," says Downey.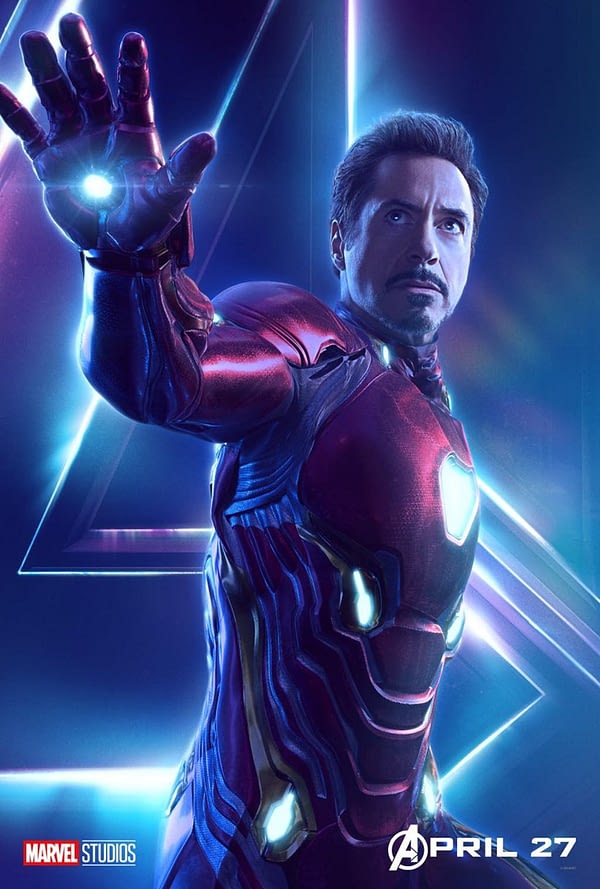 While it seems like a majority of the original Avengers are ready to move on, none of them are doing it because they hate the role or Marvel. It's more that most of them have been doing this for coming up on 10 years, and that's a long time to commit to a role.
Downey Jr. also talked about how the Avengers have never faced anything like Thanos before.
"The only thing we haven't tried is someone who is unbeatable," Downey says. "For me, it's really basic in my own midlife existential crisis as usual. I just go, 'There it is, no one here gets out alive.' It's like a Jim Morrison lyric."
Finally, we have another new image of Iron Man, Doctor Strange, Bruce Banner, and Wong in the streets of New York.
Summary: As the Avengers and their allies have continued to protect the world from threats too large for any one hero to handle, a new danger has emerged from the cosmic shadows: Thanos. A despot of intergalactic infamy, his goal is to collect all six Infinity Stones, artifacts of unimaginable power, and use them to inflict his twisted will on all of reality. Everything the Avengers have fought for has led up to this moment – the fate of Earth and existence itself has never been more uncertain.
Avengers: Infinity War, directed by Anthony and Joe Russo, stars Robert Downey Jr., Josh Brolin, Mark Ruffalo, Tom Hiddleston, Chris Evans, Chris Hemsworth, Jeremy Renner, Chris Pratt, Elizabeth Olsen, Sebastian Stan, Benedict Cumberbatch, Paul Bettany, Chadwick Boseman, Benedict Wong, Zoe Saldana, Karen Gillan, Vin Diesel, Dave Bautista, Pom Klementieff, Scarlett Johansson, Don Cheadle, Tom Holland, Bradley Cooper, Sean Gunn, and Anthony Mackie. It will be released on April 27th.
(Last Updated
April 11, 2018 2:42 pm
)
Related Posts
None found