Hate to be so emotional, and I didn't mean to get physical. But when he pulled in and revved it up, I said,  "You call that a pickup truck?" In the moonlight I throwed him down, a kicking, screaming, a rolling around. A little piece of a bloody tooth, just so you know I was thinking of you — just so you know I was… The Weekly Static!
With much love to Kings of Leon (clearly a personal favorite) – it's now or never! Red wire? Blue Wire? Cause in thirty seconds, partner? This is whole thing is going…
The Weekly Static is our look at the past week in the land of the networks, cable, streaming, smoke signals, cloud formations, and shadow puppets from an interesting and entertaining perspective. So The Weekly Static's "League of Extraordinary Gentlefolk" (myself, Rocky, Trejo, Bat-Murr and Margo Staten) makes you these three promises… because we're good like that:
● Offer blunt, honest perspectives on five TV topics from the past week covered by Bleeding Cool's team of news-thirsty writers. Just to be clear? My views are my views and don't reflect on the writers. We own what we say 110%.
● Spotlight a news item that we missed when it first hit, but we're pretty sure you'll want to know about.
● Feed my insatiable-yet-fragile ego with buckets of praise, adulation, social media shares, pizza, Superman Funkos, Eisner Awards, write-in votes for the 2020 U.S. Presidential Election (…you know you want to…) and a "pirate" television station broadcasting "The Resistance" from international waters.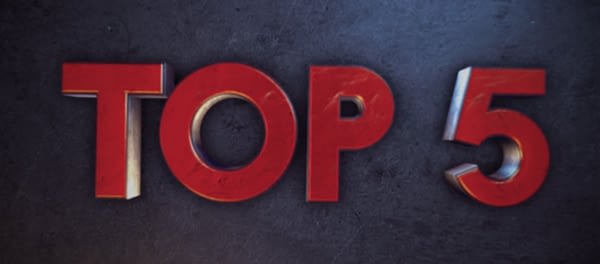 Hulk Hogan Responds to Mark Henry, Apologizes to "All Wrestlers" for Racist Rant
Jesus Christ Superstar Live in Concert!: A Night of Heavenly Highlights
The Walking Dead: Read Carl's Letter to Rick from This Week's Episode [SPOILERS]
Disney Eyes 'High Fidelity'-Inspired Series with Female Lead for New Streaming Service
Conor McGregor Loses It at UFC 223 Press Conference, In Police Custody
In honor of WrestleMania weekend, an extra thought on…
Undertaker Ignores John Cena's Challenge on Final Raw Before WrestleMania
'Saturday Night Live' Set for Italian Version on Sky's TV8
"ROME — A localized version of 'Saturday Night Live' is launching in Italy where it will help drive ratings on satcaster Sky Italia's free-to-air channel TV8.

NBCUniversal International Formats has signed a deal with Sky Italia for the local version which will mark the twelfth international remake of the iconic U.S. show.

'Saturday Night Live Italia' will launch on April 7 fronted by popular local TV and film personality Claudio Bisio who is best known as the longstanding host of Mediaset comedy show 'Zelig' and was more recently a judge on Italy's 'Got Talent.' {more}"