Ex-Bleeding Cool reporter Chris Thompson stepped up at the Diamond Retailer Summit at Chicago, before C2E2, in front of a room full of hundreds of comic book retailers, to talk Titan Comics. Along with news about Bloodborne and the Thirteenth Doctor and plenty of things we definitely already knew, here's a few things we might not have, courtesy of photo-crazy retailer Dennis Barger.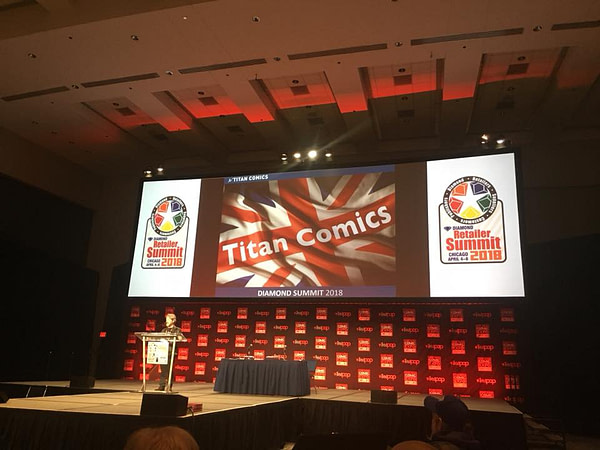 We have a Dark Souls omnibus.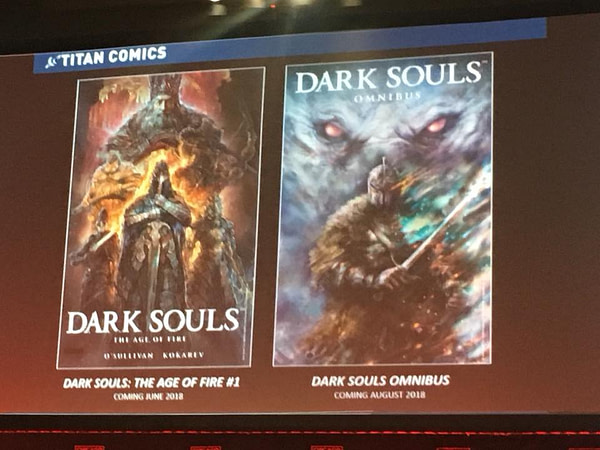 V.E. Schwab's A Darker Shade of Magic: The Steel Prince #1 starting in October.
And invented biography of Winsor McCay…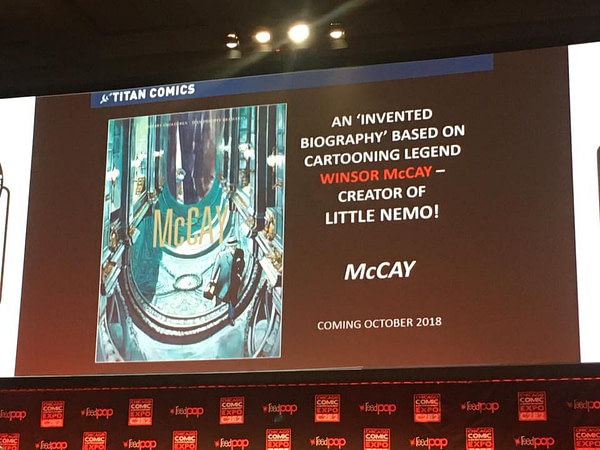 Lots and lots of Tank Girl.
Finally, the collection and conclusion of Frankie Boyle and Mike Dowling's Rex Royd…
Duane Swierczynski's Breakneck for the Hard Case line…
Box sets for Sherlock and Millennium…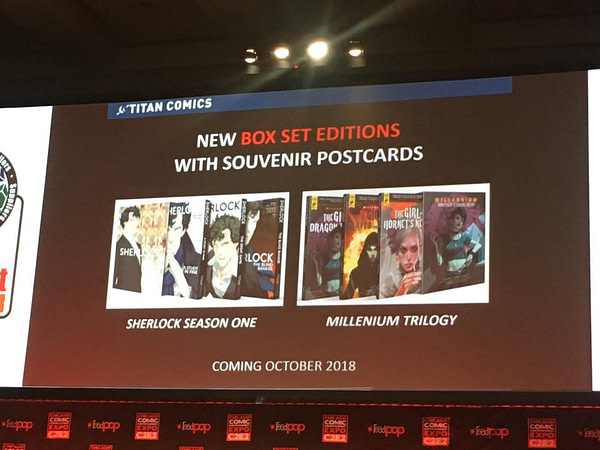 A new Hard Case series, Tyler Cross.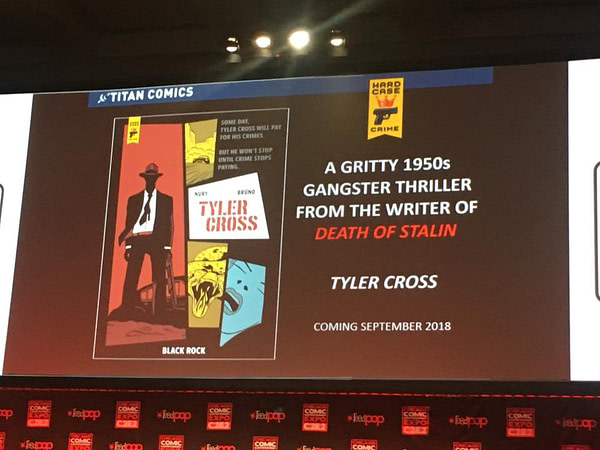 A new series Dead Life.
More Bilal with Exterminator 17.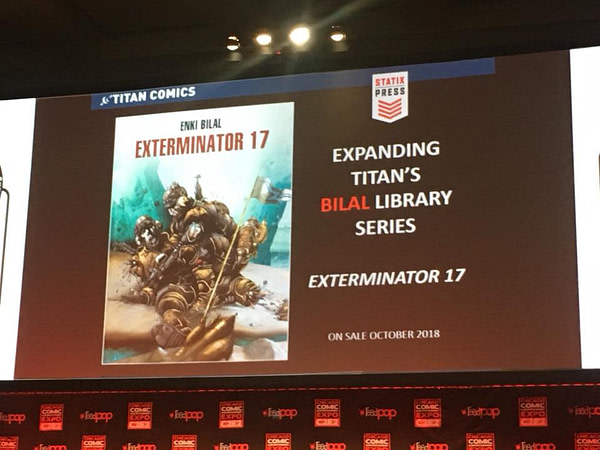 New Deluxe Editions line for Elric and Sky-Doll and more.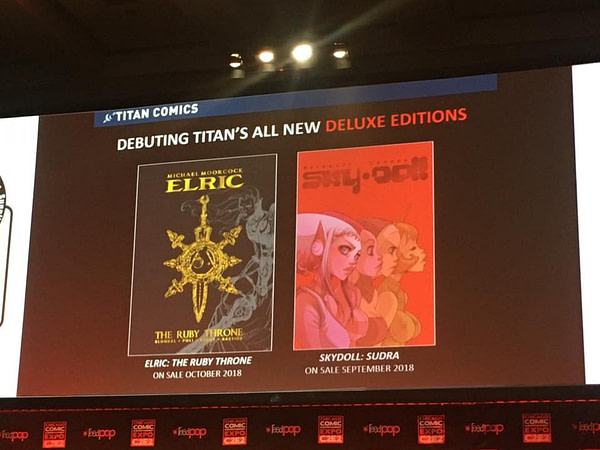 And lots and lots of Doctor Who toys…