Jimmy Leszczynski went to WonderCon 2018 for Bleeding Cool.
Rick might have said that "none of it matters, and the entire show is stupid," but we don't think so! We sat down to talk with Rick and Morty composer Ryan Elder at WonderCon 2018. The 'Get Schwifty' writer starts by explaining his humble beginnings in 2005 making internet shorts with his pals Justin Roiland and Dan Harmon. He also touches on season 4 (briefly) and lets us know what is on his plate next.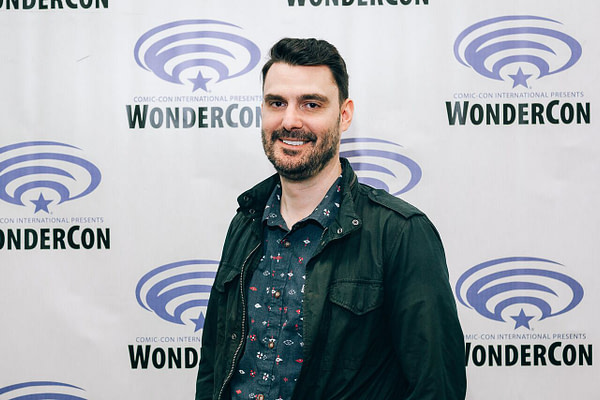 Elder says that the most fun part of making music is hearing it when it's done:
"Getting to hear your final music — your mix on the big speakers, with the big screen and just seeing it all finished. It's really exciting."
Have you ever wondered how much time and effort was involved behind the 11-second classic that has been looped as long as 24 hours, 'Human Music'?  Ryan tells us that story as well as the writing and recording the space operatic 'Goodbye Moonmen' and how Jemaine Clement nailed the song in one take.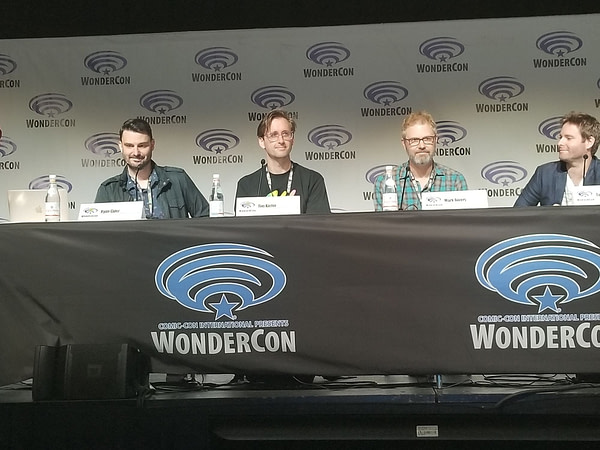 Later, at the Music in Animation Panel, Elder reflected on his favorite fan moments, saying:
"I love it when people tweet me covers of songs from Rick and Morty — that's super fun. And the 12-hour YouTube video of 'Human Music' looped. I really like it when people tweet the cover of 'Goodbye Moonmen' to Jemaine Clement — he is so cool, he always tweets it back to me, which is the best. That guy is amazing."
Enjoy our chat with Ryan:
While he's waiting for Rick and Morty to ramp up for season 4, Elder is co-composing the upcoming Boss Baby: Back in Business for Netflix and Dreamworks. He promises that you will be surprised at how funny it is. I know that at least I will be checking it out.
Boss Baby Back in Business drops on Netflix April 6th.