It's been a while since we've seen a new episode of Arrow. The two teams became so splintered there is no way to reconnect them, leaving original team Arrow consisting of Green Arrow (Stephen Amell), Spartan (David Ramsey) and Overwatch (Emily Bett Rickards). But Arsenal (Colton Haynes) is back in town and Speedy (Willa Holland) is back in the suit. You'd think things would be looking better, but the video below shows that things may be getting worse. Spoilers for this week's episode below.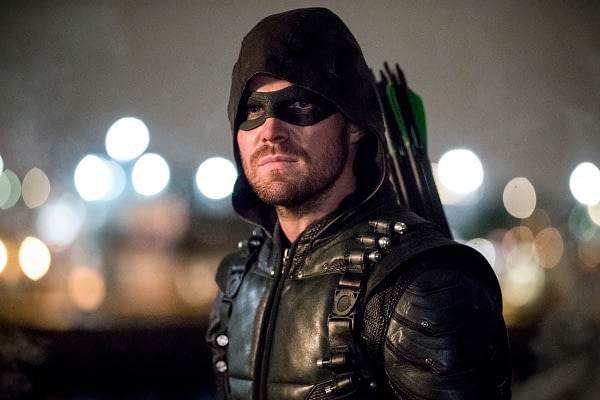 The video below posted on the official Arrow twitter account shows that John Diggle doesn't understand why Oliver Queen hasn't given him back the Green Arrow mantle. Felicity Smoak tries to explain it to Oliver, but he is Oliver and that means he doesn't respond in the most sensitive way. And it looks like things come to blows between the two friends. This seems a bit strange to me, I get that Diggle was looking forward to getting back in the hood once he got his arm fixed, but it's Oliver's in the first place and I just don't see Diggle being that territorial. Not sure them fighting over it makes a lot of sense. Everyone is going to extremes this season, maybe there is someone making that happen.
Arrow returns Thursday at 9 PM on the CW.
The reign of Ra's al Ghul lives on. Catch up before tomorrow's new episode: https://t.co/G7fmxOPJcI #Arrow pic.twitter.com/ot0B0fE5ZZ

— Arrow (@CW_Arrow) March 28, 2018
Enjoyed this article? Share it!