March was a pretty cool month when it comes to new and old releases on DVD and Blu-ray, as we got a lot of the seasonal movies and specials that came out during that time, but we also got some cool callbacks and remasters from previous years. But with all the stuff that crossed my door this month, we have to see how the extras match up and if they're actually worth buying.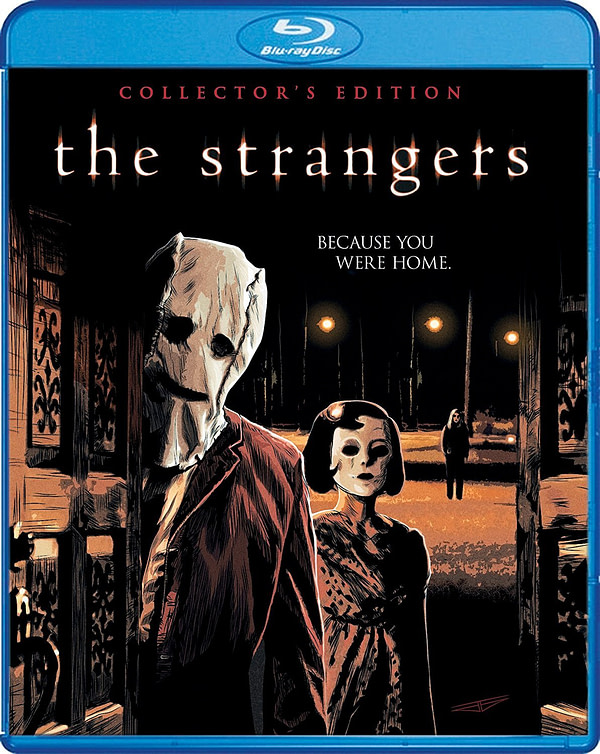 The Strangers
Scream Factory
Released: 3/6/18
Scream Factory managed to work out a deal with Universal and Rogue Pictures to create a collector's edition of a pretty cool horror film from a decade ago. Honestly, this is one of the better roles Liv Tyler has ever had, and while the original has spawned some pretty bad sequels, the original still holds up pretty well. Because it's a collector's edition, they went all out and gave you as much as they possibly could, which includes the original version and an unrated version on two separate discs. You get an HD master cut as well, interviews with the cast and crew, a still gallery, deleted scenes, and TV and theater trailers. About the only thing lacking is commentary, but that's forgivable. This is a must-own for horror fans.
Aliens Ate My Homework
Universal
Released: 3/6/18
A straight-up kids film aimed at the same kind of crowd that would dig films like Spy Kids, only aiming more for the sci-fi crowd. The film is kind of a mess and is a perfect candidate for the How Did This Get Made? podcast. But at the same time, it'll work for young kids as a fun film to watch. The extras as made up of four featurettes that are different versions of behind-the-scenes chat all put together with clips showing off one-liners from the film. This is a pass unless you're looking for something dumb with which to entertain kids from ages 6-10.
Lady Bird
Lionsgate
Released: 3/6/18
Lady Bird was a pretty interesting film when it came out and received a ton of praise, which Lionsgate isn't afraid to tell you about — the Blu-ray box clearly says "Best Reviewed Movie of All Time" on Rotten Tomatoes. Unfortunately, there isn't a lit here as far as bonus material. You get one featurette about the making of the movie, and audio commentary from writer-director Greta Gerwig and cinematographer Sam Levy. There should have been a lot more with this release, at the very least some cast interviews or deleted scenes. If all you want is the movie, this is fine. But if you want more, that just isn't the case here.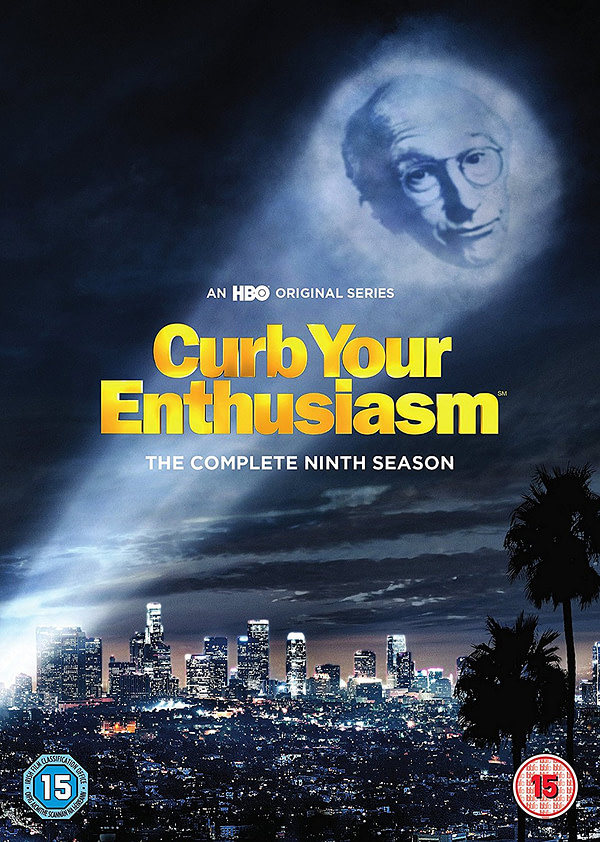 Curb Your Enthusiasm: The Complete Ninth Season
HBO
Released: 3/6/18
Its kind of interesting to see what HBO deems as worthy content to add to specific seasons of series that run longer than two seasons. Curb Your Enthusiasm has some seasons where you get a ton of features, and then there are years where its an empty wasteland. Season 9 has all of the episodes, which already came out digitally on January 8th, and sadly, there's isn't much else this go around to make you want the physical version. The two features you're getting are the cast talking about their most memorable moments and a small set of deleted scenes. You'd think a comedy show would at least include a blooper reel. You'll dig it if you're a fan of the show, but if you're just a casual watcher, the digital version will suit you fine.
Bird Boy: The Forgotten Children
Shout! Factory
Released: 3/13/18
This is one of those foreign animated films that you just fall in love with the minute you see the story. Based on Alberto Vazquez's graphic novel, the film hits so many notes on teenage life, human angst, the will to be free, and the hauntingly limits life sometimes has with us. All wrapped in some beautiful animation that is amazing to watch. Yes, it is subtitled, but that doesn't take anything away from the experience. The Blu-ray comes with an interview with the filmmakers, a short film by Vazquez, the original short film that this was based on, and the theatrical trailer.
Into The Badlands: The Complete Second Season
Lionsgate
Released: 3/13/18
Into the Badlands is a pretty decent hit for AMC. I wouldn't call it the network's best show currently on the air, but it isn't a bad show. Lionsgate got the rights to publish the complete second season on DVD, and you get all the episodes in glorious HD, but you only get deleted scenes for the extras. Why TV shows have started cheapening people on the extras to this extent I'll never understand, but this one is a pass as we're sure those clips will end up on YouTube in a couple weeks anyway while you can watch the series online.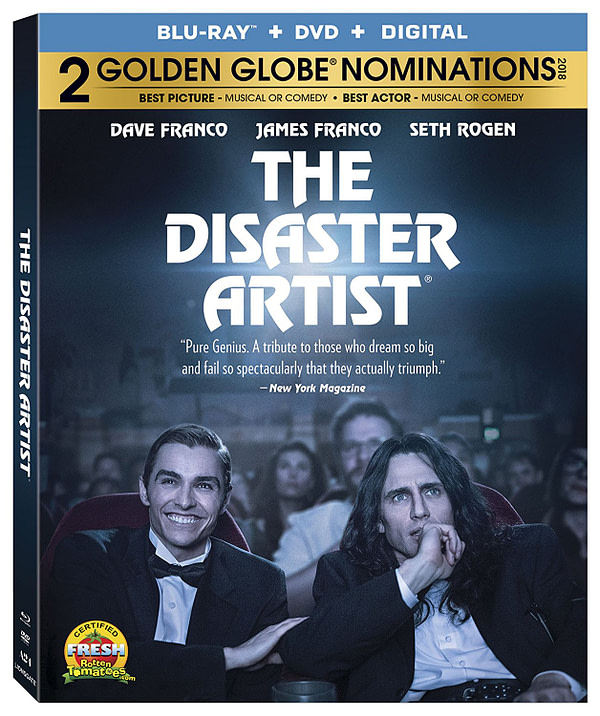 The Disaster Artist
Lionsgate
Released: 3/13/18
What can we say about The Disaster Artist that Tommy Wiseau hasn't already said about a thousand times over about his own career? A pseudo-biopic from James Franco with him and a lot of famous friends recreating the events behind the horrible cult classic The Room, this is basically a comedy film with a little heartfelt drama nugget in the middle. The bonus features throughout the film are great as you get a gag reel, theatrical trailer, a featurette about making the movie and directing it, a look at Wiseau as a creator, and an audio commentary featuring Franco, main cast, and some crew. If you loved it in theaters, you need to own it.
LEGO Star Wars: The Freemaker Adventures – Complete Season Two
Disney
Released: 3/13/18
I absolutely love the Freemaker Adventures — it's a different side to the LEGO Star Wars canon that has little to do with the ever constant Skywalker family drama. You get a little action, you get a little humor, you get LEGO fun. There's not much to complain about unless you hate fun. You get all 12 episodes, plus five bonus shorts that expand the story a little but are mostly fun. I wish there was more on here like commentary or a chat with the cast, but I get it, this was meant for kids and kids don't need commentary. It's a good purchase if you're into the LEGO Star Wars universe.
Children of the Corn: Runaway
Lionsgate
Released: 3/13/18
I've watched every Children of the Corn film, and I can say with absolute certainty, we don't need any more Children of the Corn films. This is yet another sequel that falls into the tired cliché of wanting to make something new from something that was old and broken. Why Lionsgate makes these types of horror films instead of making something new, I'll never know. There's one whole feature on this, and it's a single deleted scene. This is a bad film trying to make a franchise some extra money. Hard pass!
The Vanishing of Sidney Hall
Lionsgate
Released: 3/20/18
This is one of those oddball films that you're not sure what to make of it until you get near the end. A writer becomes famous for a book based on the death of a high school classmate, and then vanishes once things start going sour in his life, leaving it up to a detective to put the pieces together. The film is alright, but it has almost nothing for special features, with just a making-of featurette to its name. This one truly depends if you're looking for something more off-the-cuff.
Small Town Crime
Lionsgate
Released: 3/20/18
Small Town Crime feels like one of those films where you watch it and you think "Oh yeah, I know them from that other thing." It's a lot of known actors doing random parts that feel right in some cases and don't come off well in others. The film is pretty decent, and it comes with a good chunk of extras for a crime film. You get deleted scenes, extended cuts, audio commentary from cast and crew as well as the director, a special technical commentary track, and a couple featurettes on building the film and the town around it. This is a pretty good buy if you're looking for something gritty.
Pitch Perfect 3
Universal
Released: 3/20/18
Even if you don't like Pitch Perfect as a film series, you can't really deny the popularity as Anna Kendrick and company have hit a note with every aspiring singer in the world. This time around the gang are out of college looking to make it big again, and hilarity ensues. For this Blu-ray, you get a gag and deleted scenes, along with solo performances from the film, a couple featurettes with the cast, and some bonus content. This is one of those films where if you're going to buy it, you'll buy it no matter what we say. But at least you'll get some good extra content on top of your film.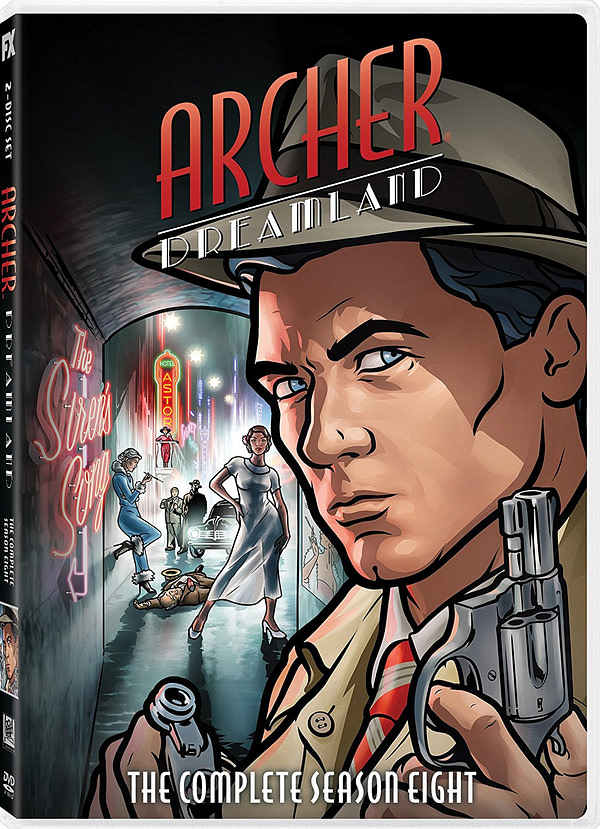 Archer: The Complete Season Eight
20th Century Fox
Released: 3/20/18
If you haven't grown tired of Archer continually finding ways to jump the shark with the shark it jumped last week, then season 8 is basically up your alley. Unfortunately, Fox didn't go out of their way to provide much in the features department, as you only get audio commentary on a few select episodes. Considering the cast and the humor involved, there a LOT that could have been added to this and simply wasn't. We actually say pass on this one as the episodes will be online anyway and the commentary adds very little humor.
Acts of Violence
Lionsgate
Released: 3/27/18
Acts of Violence is basically an excuse for Bruce Willis and Cole Hauser to go around and beat the hell out of human traffickers. That's it. That's all you need to know about this plot because everything else is slow-talking with people who have scars on their faces building up anger until they go shoot the bad guys in muscle cars. That is the bread and butter of this action film. You get a making-of feature, trailers, director's commentary, and cast and crew interviews. This is what I would call a decent steak-and-potatoes release, as you get a film that doesn't pretend to be anything more than what it is with enough features to keep you entertained. It's worth checking out.
The Robot Chicken Walking Dead Special
Adult Swim/Warner Bros.
Released: 3/27/18
Last year, Robot Chicken decided to give The Walking Dead the full treatment with a special episode decided to the series. It hits on every level you need it to as far as making fun of a drama that has so much to make fun of it for, including my running gag of how they mess with your mind by making new characters to love and kill them off quickly. This thing has a ton of bonus features for just an hour-long special that include cut sketches, commentary from the crew, behind the scenes features, and a few more oddity features that if we told you about them, they'd be ruined. A must-own for fans of either show.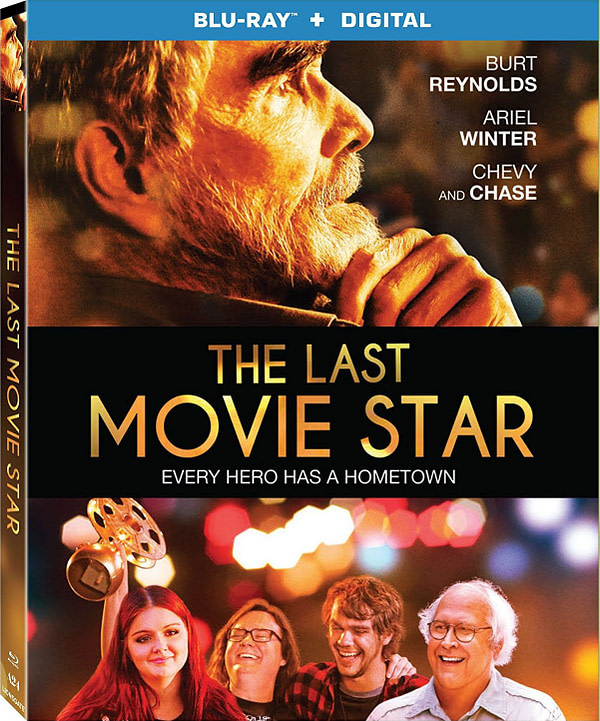 The Last Movie Star
Lionsgate
Released: 3/27/18
I'm not entirely sure what to make of The Last Movie Star. I'm basically watching Burt Reynolds and Chevy Chase play off each other in what could be their careers in the next 10 years — playing an out of work film start accepting a lifetime achievement award and all it means to him. It wasn't a bad film, but it wasn't all that fantastic either. You get some deleted scenes, director's commentary, and a chat about the film, but that's all. If this didn't come to me I wouldn't have known it existed, and that's about as much thought as they put into this release.
Behind the Mask: The Rise of Leslie Vernon
Scream Factory
Released: 3/27/18
I have no idea whether or not this film is good, and I watched it twice for clarity. It borders on bad cult classic and smash hit as the filmmakers attempt to create a new masked villain for horror fans in 2007. Some of it works, some of it doesn't, and I feel like it won't be for a few more years until we decide one way or the other. The good news is that this is loaded with every feature you could ever want in a Blu-ray from commentaries and special features, to deleted and extended scenes, to trailers and making-of specials. This is about as definitive of a collection this film will be, so if you enjoyed it, this is the one to buy.
The Sandlot: 25th Anniversary
20th Century Fox
Released: 3/27/18
I'm a fan of The Sandlot, partially because it was filmed in my neck of the woods, and partially because I feel like its the last good ol' boys kids movie on a number of levels. Films of the genre come off as tacky these days, but The Sandlot had something that people just gravitated to, whether they liked baseball or not. This 25th Anniversary edition comes with a special booklet about the film and poster to hang on your wall like old sports posters used to be. Plus every character gets their own specially made Topps trading cards. The features include a special look back, and trailers and TV sports. We should have gotten some commentary or deleted scenes out of this as well, so it's a shame those weren't included. But for what it's worth, this is a pretty decent purchase as they've cleaned the film up from the original print.