With a little more than two months before American Woman makes its June 7th premiere on the Paramount Network, we're getting some exclusive first looks at co-creators John Riggi (30 Rock) and John Wells's (Shameless) 1970s-set dramedy series. Inspired loosely by the early life of actress/Bravo personality Kyle Richards, the new series stars Alicia Silverstone (Clueless), Mena Suvari (American Beauty), Jennifer Bartels (Friends of the People), and Cheyenne Jackson (American Horror Story).
Here' a look at American Woman from Paramount Network's initial launch trailer; as well as an overview of the upcoming series:
https://youtu.be/YsfiCLMNXrg
American Woman follows Bonnie Nolan (Silverstone), a mother tasked with making ends meet for herself and two children after leaving her husband and discovering her own independence against the backdrop of the women's lib movement.
Thanks to the folks at Entertainment Weekly for these exclusive pics and for Silverstone's thoughts on the project: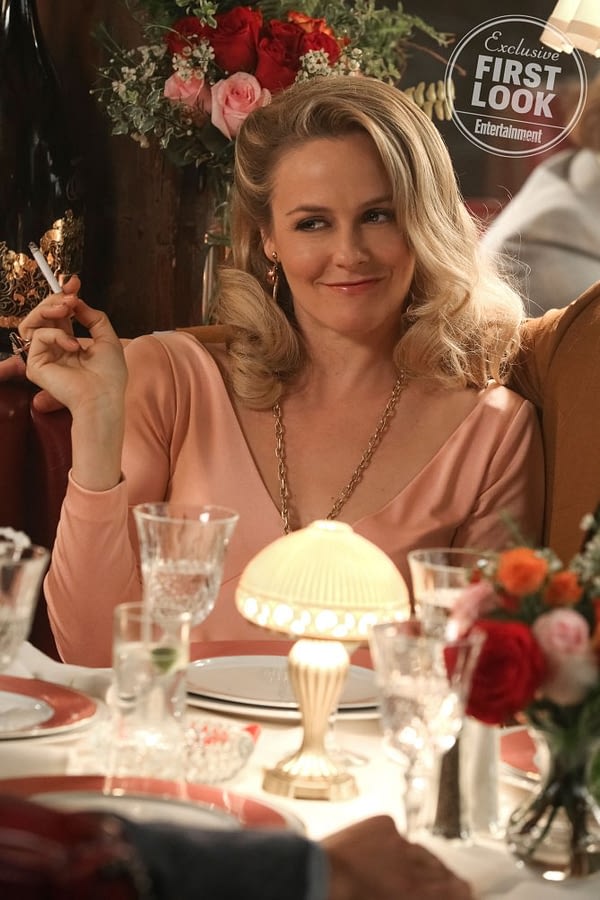 "I play the American Woman, Bonnie Nolan, and she's a firecracker of a woman. She's a trailblazer of her time… the period is so vibrant. Sex is oozing out, and everything [for women's liberation] is bubbling up; they're burning their bras, and two years before our story [takes place] was Roe v. Wade… One of our teases is 'Liberation is a bitch.' [We're observing] liberation, and then [asking]: How do you deal with it?"
"Bonnie is sort of a trophy wife. Her job is to be the mommy… she's a devoted mother and spends her day looking beautiful for her husband when he comes home. That's what she chose to do. She's a Beverly Hills woman in a sexy time, but then something happens and everything goes wrong. Even though she's a trophy wife, she's smart and feisty, but once she's crossed, be careful. She's really dangerous and incredibly unpredictable. That's what I love: She's complex…. There's relief watching her. Because this woman loves her kids ferociously, but she's also really reckless and does really bad things. She's a contradiction: she's a wild, ferocious creature, and she's a badass, but she's also terrified underneath."
"Women couldn't even get a loan without a man. Women still haven't found equal footing, 40 years later…. We're still talking about equal pay and [asking] how sexy women are allowed to be. Even though we've come a long way, it's cool to see where some of this [liberation] started [with this show]."
"You're going to be excited and turned on by the period, [with] the clothes, the music, the hair, and the jewels."
"A lot of the stories that you'll see are things that happened to Kyle Richards and her mother, but a lot of it isn't; it's taking dramatic license, but the storytelling is so good. My character is inspired by Kyle Richards' mother, but she's also inspired by our creator John Riggi's mom. Like any art form, it then became about everybody's mom. John Wells, the producer, it's about his mom, and I used my mom as inspiration. Bonnie is this collective [mother]."
American Woman is set to premiere on the Paramount Network on Thursday, June 7th.
Enjoyed this article? Share it!