Ryan Murphy knows how to tell a story. Ideally a showrunner with as many series under his belt as Murphy does would be at the top of his game in that respect, and thankfully American Crime Story: The Assassination of Gianni Versace proves the point.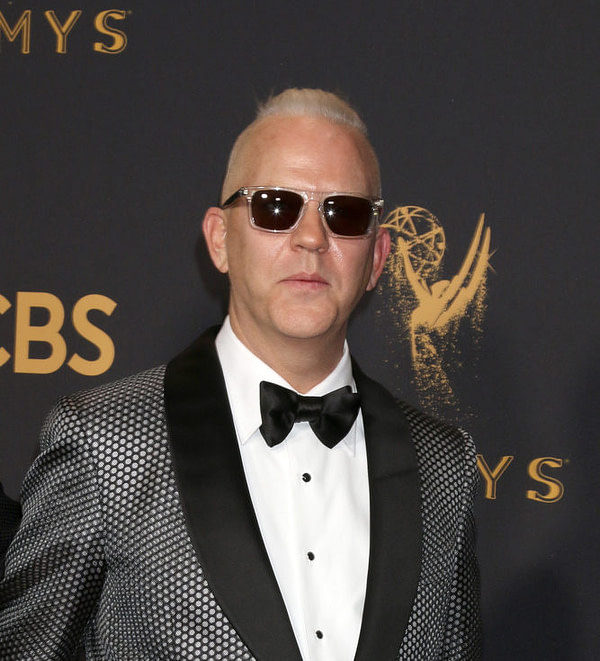 Far from a simple hot take of Andrew Cunanan's murder of the fashion mogul and icon Gianni Versace, ACS Versace dove deep into the psyche of the killer, but not in a celebratory way. Sometimes that can happen in a true crime tale, but this was something different. The undercurrent of the state of American homophobia during the time the crime happened is an important piece of the puzzle — one that Ryan Murphy wanted to highlight in the season.
In a recent interview with Entertainment Weekly about the finale of ACS Versace, he spoke a bit about casting Darren Criss in the lead role, the last episode in the season, and the choice to play certain scenes the way they are.
Entertainment Weekly: You all shot in the Versace mansion for a month for the beginning of the series. Was this finale shot when you shot the initial stuff at Versace's home? Or did you go back?
Ryan Murphy: No, we went back. We had to build that houseboat. We built it based on the specifications of the mockup, so it took some time.
EW: This final episode feels almost like a curtain call for a lot of the actors, like Jon Jon Briones and Max Greenfield. Was that a conscious choice to have them back and, in some ways, take a bow?

Ryan: Well, I think the point was to bring back as many of the players as you could. But they were all very active in those final days of Cunanan. Like, they really did think Cunanan might be coming for Marilyn Miglin. So it all dovetailed nicely. By the nature of the cross-country manhunt idea, the narrative was so spread out, so it was nice to finally have an episode where all of these great people could come back together. That was always part of the plan of the structure.
EW: Max Greenfield's scene in the interrogation room at the police station feels like the thesis for Versace, in that homophobia was so much of the reason the police didn't pursue Cunanan.

Ryan: Yes, and also Marilyn Miglin [Judith Light] has a big monologue about family. So yes, but I think the reason I was interested in doing it initially and was drawn to it initially was because one of the crimes was apathy. Here was this manhunt, and it's true that in Miami a lot of the police officers would not go into gay bars to put up the most-wanted posters because they thought people would think they were gay. So by pure apathy and being dismissed as, "Well, he's taking out gay people, who cares!" that's one of the reasons he ultimately had such a high body count — because people just didn't care, particularly law enforcement. EW: It's so great to see Jon Jon, Judith, Max and even Ricky Martin get these great moments. Was that rewarding to give them these showcases at the end?

Ryan: We gave all these great actors these solo arias. I love that about it. I thought it added something personal. One of the things we've done over the course over the show, it wasn't a show just about Versace or Cunanan — it was about the victims and the victims of the time. They're all such fantastic actors, so to give them these page, two-page-long monologues, I loved doing that and I know they were very grateful for that.
EW: So much of the houseboat stuff feels like a hallucination by Andrew. Was that something you were going for?
Ryan: Yeah we did. Of course nobody can really know what happened in there other than a lot of physical evidence he left behind, like what he ate and what he watched. What I thought was so crazy about that houseboat was that there was a TV in every room and Andrew had found this television projector, so that was something that was really there. So he kind of did have TVs going in every room. At that point, Cunanan was on crystal meth and coming down off the drug in very painful withdrawal, and he had no food. The last couple days of his life were very fraught. EW: Darren really leaves everything on the table for this role, even shaving his head. You were his biggest champion for this — how do you feel about his performance?

Ryan: I am proud of him and I always knew he could do it and I think he proved he could do it. I was very adamant about his casting. I thought there was a great dramatic actor inside there waiting to come out. He took his responsibilities very seriously, and that's the best thing I can ever do having the gig I have, is believing in people and giving the opportunities for them to shine. I do think it's the best performance of the year, and I think it's the hardest. It's a nine-hour descent into madness.
EW: You began the series with Versace waking up, and you end it with Andrew in a mausoleum. Did you go back and forth on the final image?

Ryan: Well, I liked the juxtaposition and I like what it said: In the end, Andrew didn't get what he wanted. He was just one man out of thousands. When you pull out and the names surrounding him go on forever, as opposed to Versace. I liked the idea of the anonymity of Andrew's legacy. I thought it was haunting to go back and forth to Donatella looking at the medusa in Versace's mausoleum, and the grandeur and the love and the family and the spirit, versus the coldness and isolation of Andrew's.
***
The finale of American Crime Story: The Assassination of Gianni Versace aired last night on FX, and Ryan Murphy's next project (theoretically) in the American Crime Story vein is his Katrina season, but he's mentioned waiting for the "perfect" scripts.
There is also the big Netflix deal that happened, and Ryan Murphy said he's:
"… excited to explore new worlds and do all different types of programming and make documentaries. I'm also really excited about the shows I have with Fox, two of those are my Netflix shows, Ratched and The Politician. At least for the near foreseeable future, nothing has changed. It's business as usual and I'm still there, and we're all still close and cool. I feel good about everything."