It's been announced that the excellent Hyper Light Drifter is coming to the Nintendo Switch a little later this year.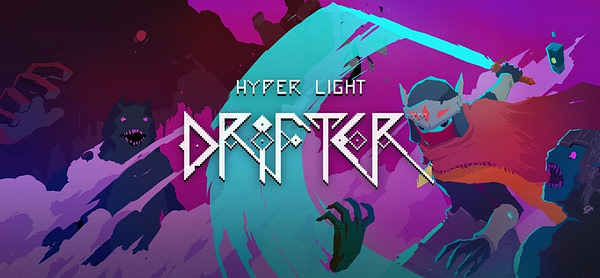 Yesterday, Nintendo held its Nindies showcase, showing off a bunch of good, smaller games set to come to the Nintendo Switch. Mark of the Ninja Remastered was a big announcement, it being the perfect game to take on the move. There were a bunch of other titles announced alongside it too, but nothing too surprising that jumped out. That was, until after the presentation.
Nintendo finished their day with a media presentation, during which they announced Hyper Light Drifter would be making its way to the Nintendo Switch. If you have not played it, the game is a deeply atmospheric top-down action game. As you carve your own path through the colourful, but unsettling pixelated world, you face a debilitating illness as well as pretty tough enemies. It's a pretty oppressive little game but in the best sense possible. This is the perfect excuse to try it out for yourself or crack it open again for another run, which you will be able to do this Summer when it arrives on the system. Confirming the announcement on Twitter, Nintendo said:
Journey through a beautiful, vast world riddled with dangers when #HyperLightDrifter launches on #NintendoSwitch #eShop this summer! #Nindies pic.twitter.com/8tUu8Q4RVo

— Nintendo of America (@NintendoAmerica) March 20, 2018
I really do think Hyper Light Drifter is a great title and while it is said about a lot of ports that come to the console, it seems like it would be perfect for Switch. The exploratory, open-ended nature of the game could lend itself to a commute extremely well. It's a depressing but intoxicating world to get lost in, the perfect escape from daily routine.