Dynamite has sent us exclusive extended previews for Vampirella Vol 4 #11 and Pathfinder: Spiral Bones #1 that ship this week. We also have a look at James Bond: The Body #3 and four new trade paperbacks.
Green Hornet '66 Meets The Spirit TP
writer: Fred Van Lente artist: Bob Q cover: Mike Allred & Laura Allred
Another challenge for THE GREEN HORNET, his aide KATO, and their rolling arsenal, THE BLACK BEAUTY! On police records a wanted criminal, THE GREEN HORNET is really Britt Reid, owner/publisher of The Daily Sentinel. Reid and Kato have traveled to Central City to participate in the futuristic World's Fair, to get the skinny on the "Newspaper of Tomorrow," a device capable of predicting headlines before events happen! But isn't that a dangerous power for the press to wield… and say, who's that blue-suited skulker in the shadows?
Gwar: Orgasmageddon TP
writers: Matt Miner, Matt Maguire artists: Jonathan Brandon Sawyer, Tom Neely cover: Jonathan Brandon Sawyer
From the depths of outer space to the frozen wasteland of Antarctica, punk rock and heavy metal's most shocking and blasphemous band of intergalactic blood spewing alien monsters has returned to kill everything and respect nothing in the pages of GWAR: Orgasmageddon! Banished to the past by the cold and calculating Mr. Perfect, the heroes of GWAR trample through time like a deranged Bill and Ted on bath salts – antics ensue as they stomp and smash and shape human history to what we accept as our current reality.
James Bond: The Body #3
writer: Aleš Kot artist: Rapha Lobosco covers: Luca Casalanguida (A)
PART THREE – THE GUT One sauna. Twenty Neo-Nazis. One Bond. James Bond. This weapons deal won't go according to plan.
Magnus: Between Two Worlds TP
writer: Kyle Higgins artist | cover: Jorge Fornés
Do humans dream of owning electric sheep? Artificial intelligences, rather than becoming our overlords, have settled into an uneasy symbiosis with humanity – they work for us as our colleagues and servants, earning vacation-time they spend in a boundless digital universe running on human-maintained server farms. But not all A.I.s are cool with the deal. Enter Magnus – a human psychologist tasked with navigating both worlds in order to bring recalcitrant A.I.s back into productive society…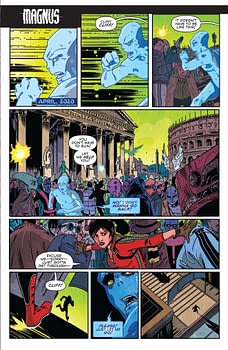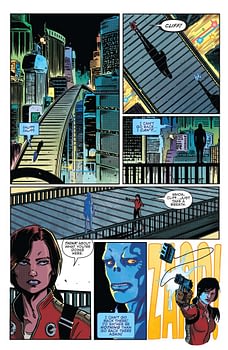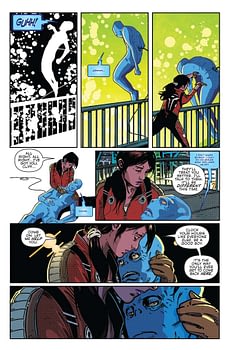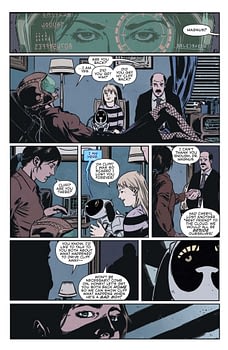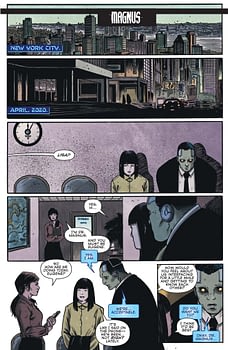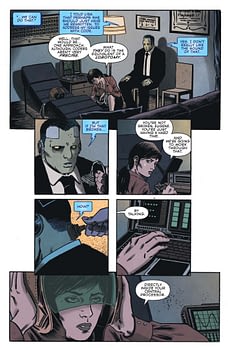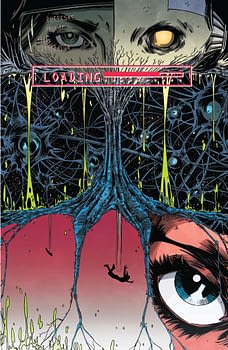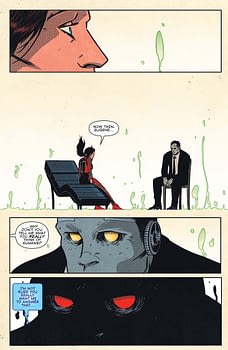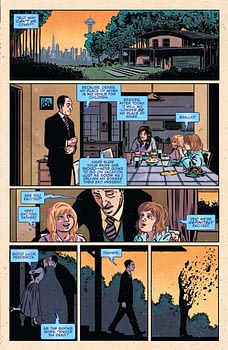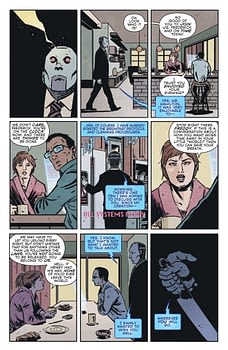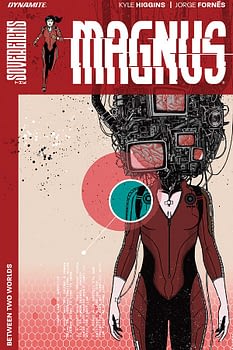 Pathfinder Vol.2: Of Tooth And Claw TP
writer: Jim Zub artist: Ivan Anaya, Sean Izaakse, Kevin Stokes, Jake Bilbao cover: Carlos Lopez
When Valeros and his companions are tasked with tracking down a mysterious beast scarring the locals of Sandpoint, they find far more than they bargained for! A seemingly simple monster hunt becomes a twisted tale of danger and betrayal as the Cult of Lamashtu exacts its revenge on our iconic heroes.
With an action-packed story written by Jim Zub (Samurai Jack, Skullkickers) and lavish artwork by newcomers Sean Izaakse and Ivan Anaya, this second volume continues the thrilling adventures of the Pathfinder heroes in the richly envisioned fantasy world of Golarion. Bonus materials include over thirty-pages of encounters and world detail for the Pathfinder Roleplaying Game.
Pathfinder: Spiral of Bones #1
writers: Crystal Frasier (main), Erik Mona (backup) artist: Tom Garcia (main), Diego Galindo (backup) covers: Diego Galindo (A) Jonathan Lau (B) Marco Santucci (C) Jen Vaughn (D)
As the Pathfinder plunge into the history and mysteries below Kaer Maga—the no-holds-barred 'City of Strangers'—Valeros plunges far deeper into the great beyond, defending his immortal soul in the courts of the dead! From Pathfinder author Crystal Frasier comes this scintillating tale of life, death, and what lingers when we're gone.
Bonus: Starfinder backup story! Thousands of years in Pathfinder's future, the Starfinder Society spreads adventure across the solar system!
Vampirella Vol. 4 #11
writer: Jeremy Whitley artist: Rapha Lobosco covers: Philip Tan (A), Stephen Segovia (B), Cosplay Photo Variant(C), Jimmy Broxton (D-Sub)
Betrayal hangs heavy in the air as Vampirella is at the mercy of her sometime friend, sometime foe Pantha, and Vicki makes a discovery that changes everything for the whole world. THINGS GET INCREDIBLY REAL!
Enjoyed this article? Share it!