If you thought Fortnite was just going to be alone one the battle royale mountain when it came to mobile games, think again — PUBG Corp in partnership with Tencent Games released PlayerUnknown's Battlegrounds Mobile today for iOS and Android. The game takes at least 2GB of space to load onto your phone to work right, but it plays a lot like the Fortnite version where you have a simplified interface for you and the 99 other people you're dropped into the middle of a gun-ridden landscape with. Below is a quote about the launch from Corporate VP of Tencent, Chen Jerry.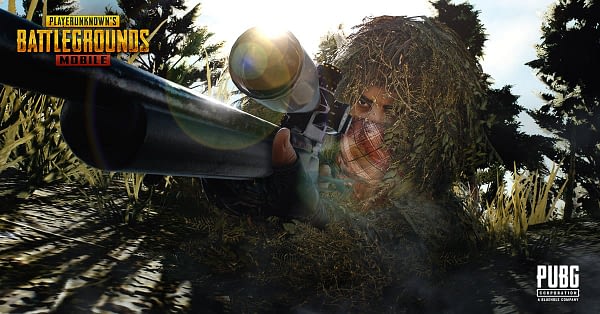 We are very excited to launch PUBG Mobile on iOS and Android internationally. We are working hard to create an authentic PUBG mobile experience that players new and old will love. A lot of went into controls and optimization to give players a smooth and intuitive experience.
The game received a soft launch in Canada a few days ago to test everything out and iron out any issues they came across, with the worldwide launch happening today. Whether or not the PUBG version will be able to fight the Fortnite version is going to be a fun fight to watch.