Tomb Raider opens in theaters tomorrow (with screenings starting tonight), and in honor of that Mondo has commissioned a new poster from artist extraordinaire Francesco Francavilla! No stranger to working together, the poster will be limited to 225 pieces and run you $55. It will go live some point during the day on Friday — be sure to follow the Mondo Twitter for when that will be. I think we can all agree that Francavilla posters are some of the best that Mondo offer, and they are some of the most in demand on the aftermarket.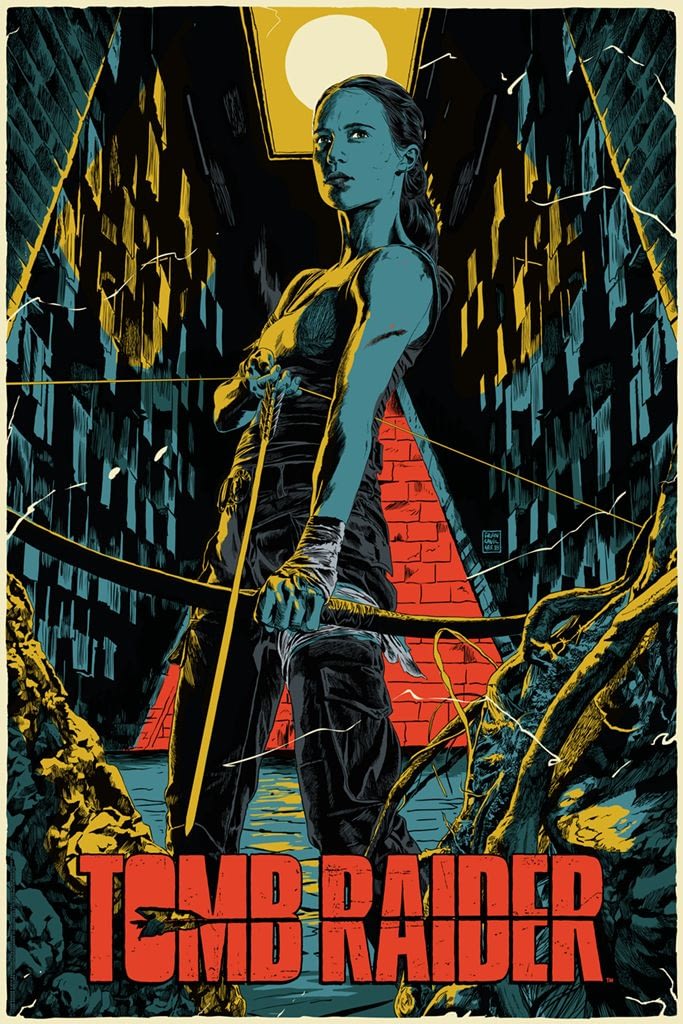 Tomorrow we will have an awesome new poster for the new TOMB RAIDER film by one of our favorite artists to work with – Francesco Francavilla! Many of us at Mondo are huge fans who grew up adoring the TOMB RAIDER games, so when the opportunity came up to develop a poster for the new film, we were absolutely stoked.

Francesco's poster features a stunning rendering of Alicia Vikander as the iconic and titular Tomb Raider, Lara Croft. As usual, Francesco killed every facet of the piece from colors to composition. The arrowhead frame around Lara is an added cherry on top. TOMB RAIDER opens in theaters tomorrow, so be sure to check it out.

This poster will be available at a random time on Friday, (3/16) at mondotees.com.

"When Mondo asked me to do a poster for the new TOMB RAIDER movie, I got very excited! Not only did I have the chance to draw a modern pop-culture legend (I was very familiar with the games, previous movies, and even comic book incarnations), but I had the chance to draw one of my favorite actresses, Alicia Vikander, as well. I drew her previously in a promotional EX MACHINA poster commissioned by A24. This was one of those win/win situations!" – Francesco Francavilla
Enjoyed this article? Share it!