Assassin's Creed Origins has DLC coming out tomorrow, and to celebrate, Ubisoft has released a new trailer for the content.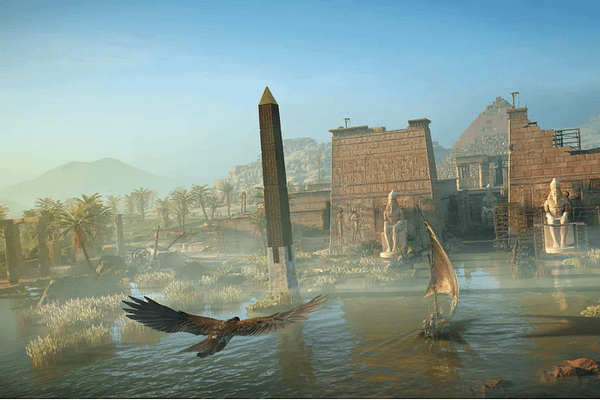 Assassin's Creed Origins really did seem to reinvigorate the franchise's name. The game had 2 years breathing room for the previous Assassin's Creed game, and the fatigue from constant releases in the series seemingly wore off. That, of course, was also helped by Origins being one of the best games in the franchise for a while with many players seemingly falling in love with Ubisoft's beautiful recreation of Egypt.
That adventure is set to get a little bigger too. Tomorrow, The Curse of the Pharaohs DLC will be hitting the game, elongating Bayek's journey further. The content is set 4 years after the events of the main game and take the lead to Thebes to take on a supposed curse. There seems to be a lot of supernatural spookiness going on in the content, which will be a neat change of pace from most of the rest of the game. To celebrate the content's impending release, here is a trailer of the DLC for you to look at. It seems much weirder than most of the game's content, and I can get into that. Take a look:
I'm digging what I'm seeing here. A reason to go back to ancient Egypt is an enticing prospect, with a nice little drop of extra things to do is sure to bring back several players. You can pick up the DLC from March 13, 2018 and comes part of the Season Pass or you can pick it up separately. Have at it.