Marvel Studios head honcho Kevin Feige knows what to say when talking the future of the MCU, something he proves once again in the most recent Avengers: Infinity War issue of Entertainment Weekly.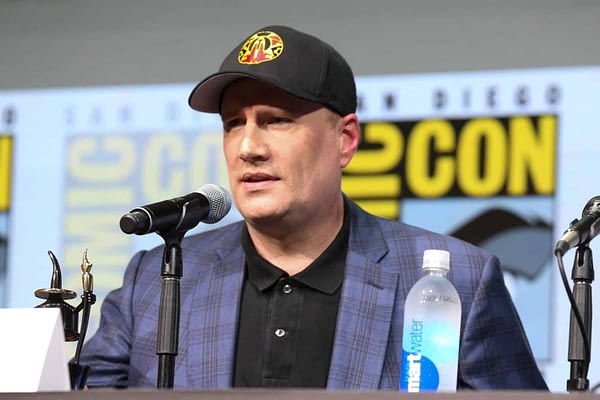 Feige was asked a bit about everything during the spotlight feature, because let's be honest, there's HOW MANY films still on the slate for this phase of the universe alone?  Needless to say, it's a lot of ground to cover, so we're going to break up the piece into parts, because it'll make more sense that way.
We'll start with one of the big things that's on everyone's mind, Black Panther and the subsequent sequel:
Entertainment Weekly: After Black Panther's runaway success, you have to be feeling good about having so much Wakanda in Infinity War.

Kevin Feige: That's the grand Marvel Studios/MCU tradition of just being all in, right? All in on stuff we believe in, before the audience tells us what they think. You've heard us talk ad nauseam about the fact that we were in production on Avengers before either Thor or Captain America was released. Same thing with the whole third act of Infinity War being in Wakanda.

EW: What role does Wakanda play going forward? It seems like kind of a new anchor point for the MCU. Can we expect a lot of the action and future stories to be connected there?

Feige: Anchor point is a good way of [describing] it, particularly as some of our other anchor points, Asgard for instance, are gone.

EW: What can you tell us about plans for a Black Panther sequel?

Feige: Nothing specific to reveal, other than to say we absolutely will do that. One of the favorite pastimes at Marvel Studios is sitting around on a Part One and talking and dreaming about what we would do in a Part Two. There have been plenty of those conversations as we were putting together the first Black Panther. We have ideas and a pretty solid direction on where we want to head with the second one.

EW: You opened Black Panther with a prologue set in 1992. I wondered if we might expect more hero stories to be set in that time period going forward?

Feige: I would say no. I mean, in terms of Captain Marvel and a young T'Chaka in '92, no. That's not where we're headed. But we would talk about the ancestral plane sequence [in Black Panther] where, towards the end of the movie, T'Challa takes the herb again and encounters his father, where he's like, "Hey, man. We've kind of screwed up, and I want to change it." There's that moment where all of the ancestors come behind T'Chaka. We would joke and go, "I want to see … what's their story? What's that story? Who was Bashenga, the first king of Wakanda? Who's that third to the left, behind T'Chaka? What was their story in Wakanda in 1938? That would be cool." It all starts as conversations like that. The more audiences want to see these stories, the more opportunities we have to explore different places and time.

EW: Usually, we get three stand-alone movies for a single hero, then some team-ups. But is there potential in Black Panther beyond that? I see people saying, "I want a Dora Milaje movie. I would like a Shuri movie." Do you see more potential there, or do you think you'll stick with that kind of three-act structure that you've followed in the past?

Feige: I think there's lots of potential. It's a balance between leaving people wanting more and then giving them too much, but I would watch a movie about any of those characters you just named. I think Shuri's astounding, and you'll see much more of her in our universe. Okoye, I think I'd watch three action films just Okoye. I'm not saying we're doing that, but I'm saying that we're intrigued by them. Frankly, as I've said before, finishing these first 22 movies is really all we're thinking about at this point.
Not really anything 'new' persey, but it's nice to know the plans are in process to continue the Wakandan chronicles.  Make sure to pick up your copy of EW's Infinity War issue on newsstands now.
Enjoyed this article? Share it!