Sony has announced that it will be giving away a new theme centred around some of its most iconic female characters to celebrate International Women's Day.
As I'm sure your aware, today is International Women's Day. Many are out in force celebrating the achievement, contribution and existence of women in their daily lives and society. This has seen several companies jump at the chance of supporting the day and it's no different in games. Sony has found its own unique way to celebrate, showing off some of its greatest female characters from its most recent games.
The company is currently in the process of rolling out a free theme for PlayStation 4 to celebrate International Women's Day. The theme features some beautiful artwork from Media Molecule's artist Maja-Lisa Kehlet Hansen (you can see more of her artwork here.) The theme features from left to right, Chloe and Nadine from Uncharted, Aloy from Horizon: Zero Dawn, Kara from the upcoming Detroit: Become Human, Ellie from The Last of Us and a nice pink bear from Media Molecules own upcoming Dreams. You can see the artwork here: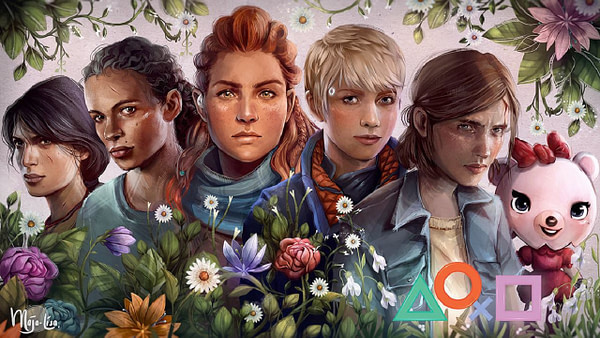 Here is the theme on the EU and Australian store. It's not yet hit US shores at time of writing but if you look throughout the day, I'm sure it will pop up soon.
This is a small, but nice gesture from the platform holder. Sony certainly has seemingly tried to create more female-led games in the last few years, with Uncharted: The Lost Legacy and Horizon: Zero Dawn being two of the console's biggest hits last year. Hopefully we see that continue in the long run.
Thanks for the heads up IGN.