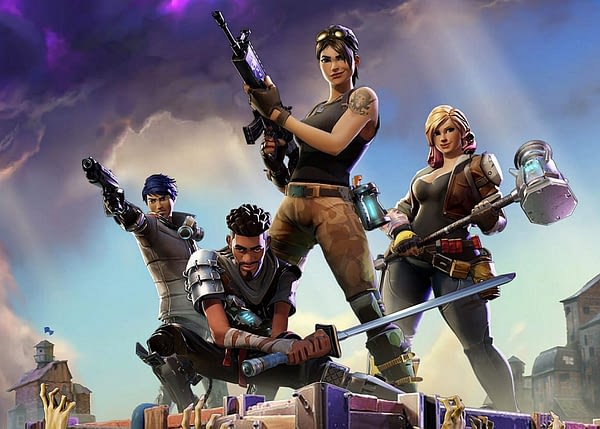 Fortnite's Battle Royale mode is getting a new limited time squad mode, which will allow players to come together into 20-person teams. The leak comes to us through a screenshot posted to  Reddit, which gives us a glimpse of the Raptor and Empire Axe as well as a few details on the incoming squad mode.
The squad matches will still be 100-person multiplayer instances but will have players divided up into five squads of 20 players each. This 20 v 20 v 20 v 20 v 20 match setup will fit in pretty well with Fortnite's other game modes, including the four-man squads and 50 v 50 team matches.
That said, we don't have a release date for the new gameplay mode, but we can hazard a guess that it will be soon. Epic Games often makes these Reddit announcements about a week before the new features show up in the game, so we might see this new mode hit as early as next week.
In related Fortnite news, Epic Games has started up the game's third season with a whole new set of rewards and reward tiers. Jetpacks recently hit in the Battle Royale mode to make murdering a ton of players even easier. And if that wasn't enough good news, Fortnite is now the most-watched game on Twitch with over five years' worth of streamed content.
(Last Updated
March 7, 2018 3:31 pm
)
Related Posts