Grand Theft Auto V continues to be a juggernaut in the charts, selling another million copies in the UK alone last year.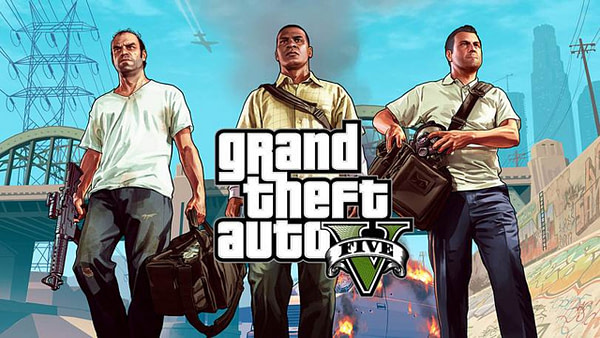 I remember when Grand Theft Auto V came out. It became the fastest-grossing entertainment property ever, garnering $1 billion in just three days. There just aren't a lot of phenomenon like it in any medium. The real kicker? That was four and a half years ago. The game is still doing exceptionally well in the charts and is often near the top in any one of them to this day.
To illustrate that, here is a pretty ridiculous statistic. Despite the game being years old at this point, it reportedly sold over a million copies in the UK. These numbers come from tee Entertainment Retailers Association (via Eurogamer), which combines the sales numbers of both physical and digital downloads from other tracking companies and publishes them. By their records, the game sold 1.1 million copies in the UK last year.
Elsewhere, Call of Duty: WWII sold 2.2 million copies while Fifa 18 won the way for video games by selling a massive 2.7 million copies. Interestingly, Crash Bandicoot N.Sane Trilogy stood shoulder to shoulder with the likes of Destiny 2, Assassin's Creed: Origins and Star Wars Battlefront II, all of which sold between 680,000 and 650,000 copies.
While this is only for the UK, it's a great look at how certain games are breaking down in estimated numbers. It's not certain what will ever break the hold both Call of Duty and FIFA have on the UK market… well, of course,  besides Grand Theft Auto VI. It will be interesting to see if Red Dead Redemption 2 has the same kind of staying power as its sister series when it launches later this year.