NIS America announced today that their live creator sim Happy Birthdays will be making its way to North America and Europe for the Nintendo Switch, coming out June 5th in North America and June 6th in Europe. The game will actually be an updated version of the 2017 title Birthdays the Beginning, Happy Birthdays, and will include all of the DLC and additional materials that Japanese fans have had access to up until release. The game is actually pretty cool as you start off on one of three different worlds where you'll be able to interact with the creators and the environment in order to make live on the planet grow and develop over time. Essentially, it's like being a god, if your particular god started off with a globe and a bunch of dinosaur toys.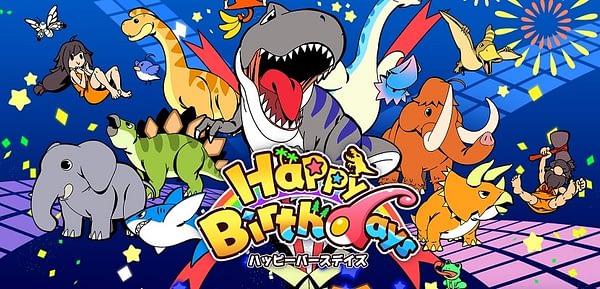 If the sandbox features of the game seem familiar, it's due in part to the game being created by Yasuhiro Wada of Harvest Moon fame. As you play you'll gain milestones and be able to unlock new features and watch the world around you develop, sometimes for the better and sometimes for the worst.  You'll also be able to edit the landscape and find new creatures for the eventual evolution process. So be warned, cute dinosaurs are headed your way in June.
Enjoyed this article? Share it!